Top Tips


for Baking Bread on
Barbecue Grills
Summer days are perfect for hanging out in the garden and relaxing with friends. But just because it's too hot to bother with the oven, that doesn't mean you can't enjoy fresh bread to go with your delicious barbecue. Making BBQ bread is a lot easier than you might think – some recipes don't even require kneading at all.
Baking on
the grill

from scratch
While you might first think of popping a loaf in the oven, baking bread on your own barbecue grill is quite easy, too. The most important thing is to allow for a thorough cooking process, which means baking over an indirect, medium heat. Too hot and the outside of the loaf will burn, whilst the inside remains doughy. Too low and the bread will lose its crunch.

To help ensure your loaves, flatbreads, and pizzas can get a nice even heat, it's worth checking out pizza or grilling stones. The circular discs are compatible with all grills, both charcoal and gas, and work by spreading the heat evenly across the cooking surface.
Barbecue bread recipes
for any party
There is a match for almost any meal when it comes to barbecue breads. Here are just a few of our favourite suggestions:
Try our Favourites
Barbecue Bread Recipes
BBQ bread ideas
to get the kids involved!
Part of the fun of any barbecue is spending time with family and friends. Baking bread is the perfect way to keep the little ones entertained, as they can help with basic doughs and even prepare camping classics like stick breads.
By winding a thin, snake-like strip of dough around a stick, kids can get involved in the baking process while remaining a safe distance from the grill. Whether the kids cook the breads over an open charcoal grill or rest the sticks on the cooktop, they can have a hands-on experience and enjoy a delicious reward!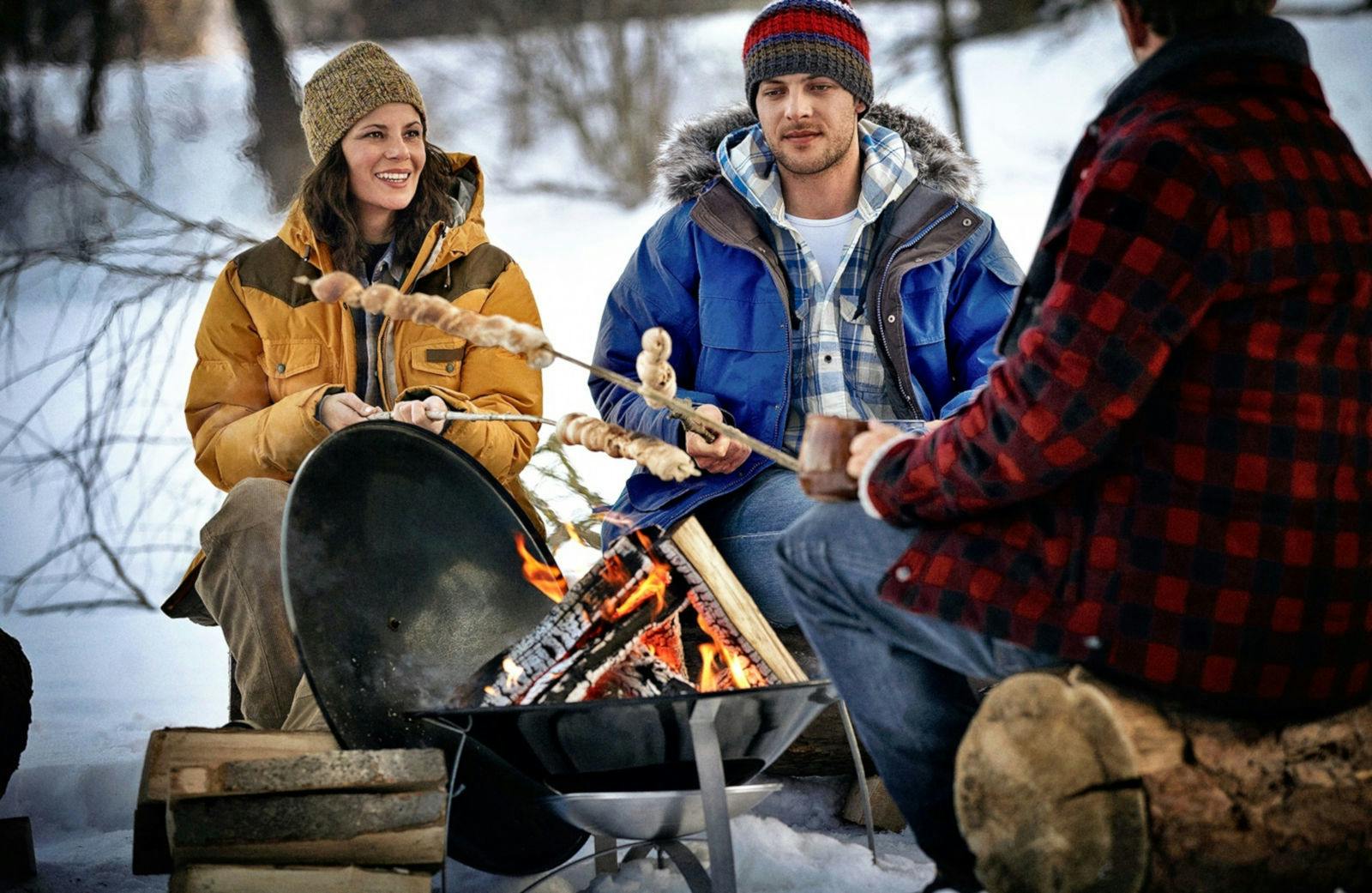 Baking twist breads is fun for young and old
Baking bread on Barbecue grills
couldn't be simpler

!
Baking bread outdoors is a great way to beat the summer heat and still enjoy fresh doughy treats. There are a few things to keep in mind before you start though:
Accessories: While you can cook over indirect heat on the BBQ, having a heat-regulating tool will help your breads bake more evenly and give crusts that extra crunch! A thermometer is a great idea too and will not only track the progress of your cook, but let you know when it's done!
Preparation: Whether you're baking with a pizza stone or not, it's important that you preheat the cooking surface. Putting your raw dough on a cold surface will not only result in an inconsistent bake, it also increases the chance your dough will stick.
Ready, set, bake

your BBQ bread!
Feeling inspired and ready to hit the grill? Check out our recipes for even more ideas for delicious doughs and other barbecue treats!
Related Posts