All Electric Barbecues
Electric Barbecues
Filter By
By selecting any of the filters, the page will refresh with new results.
Electric Barbecues by Weber
Less smoke-producing grilling has developed by leaps and bounds over the years. The Weber range of electric bbqs offers everything you need to prepare a delicious grilled feast for friends and family, including smart technology to help deliver the perfect sear, every time. Where traditional charcoal and gas grills are not permitted, you can always rely on a versatile Weber electric grill.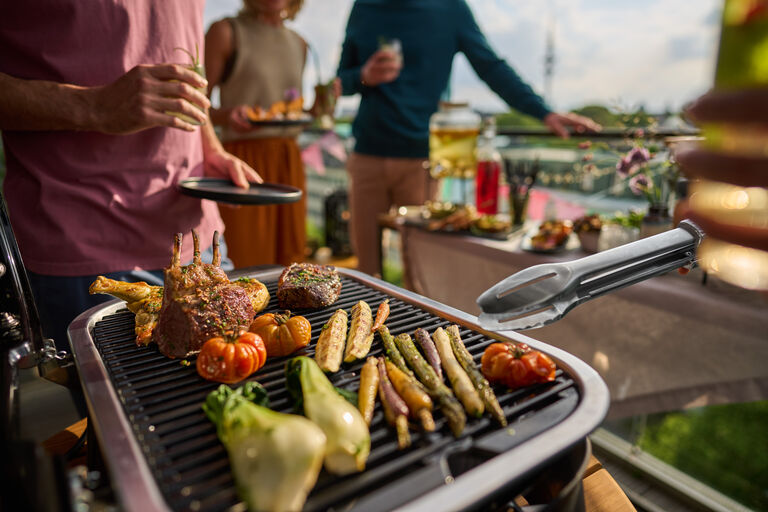 The advantages of electric BBQs
When we imagine grilling, we picture burning charcoal embers, or the flickering flames of a gas bbq, but for the urban or campsite griller, gas or naked flames may not be an option. Instead, the convenience, cleanliness, and safety of an electric bbq offer many advantages. They are
quick to heat,

an easy way to barbecue: just plug in and grill – never run out of fuel,

simple to transport: no more carrying gas and charcoal,

can be used in gardens, campsites and outdoor locations where other bbq options are restricted. However, ensure you have permission before starting to barbecue.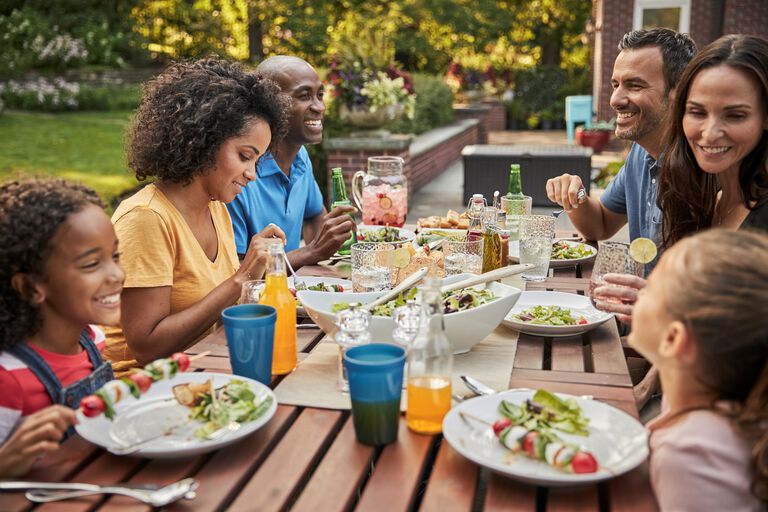 Cook on your balcony, in your garden, or patio with an electric BBQ
Most of us live our lives surrounded by the hustle and bustle of busy towns and cities. What better way to escape this hubbub than to prepare a succulent lamb or fish grill with a Weber electric bbq?
Whether you have access to a balcony, garden, or patio – an electric barbecue can bring the world of tasty grilled food to your home, no matter how compact or bijou. However, always make sure to inform yourself if you are allowed to barbecue before you start.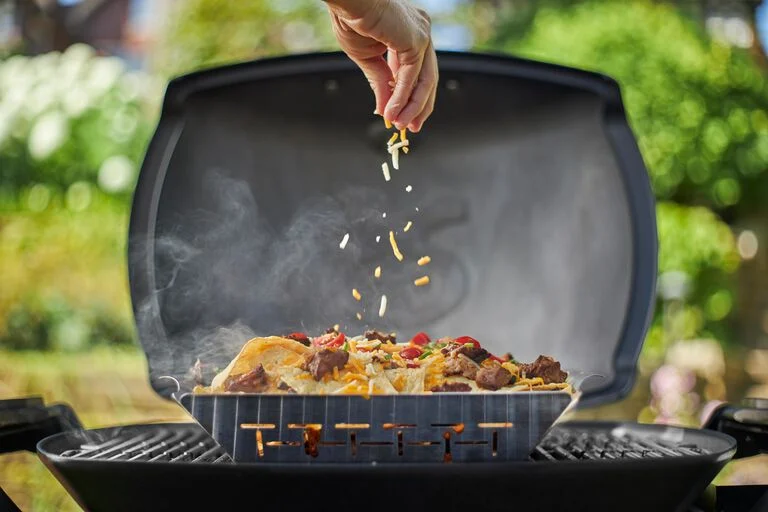 Electric barbecues from premium materials
Weber's high performance electric bbqs incorporate all the lessons we have learned from over 70 years of grilling experience. With tough and lightweight materials like aluminium or enamelled steel combined with a superb cooking surface provided by a dual zone cast iron grate, our portable barbecues and electric bbq grills will easily cook any food, from spatchcock chicken to homemade burgers.
High performance electric barbecues with individual features
With many offices worldwide, Weber is passionate about delivering an innovative range of products drawn from a wealth of experience in the field. We have been designing bbqs since 1952, and we understand what makes an electric grill a success. Are you looking for a portable electric bbq grill for those camping weekends? Or a versatile tabletop bbq for a balcony? Weber has an electric bbq and accessories for you.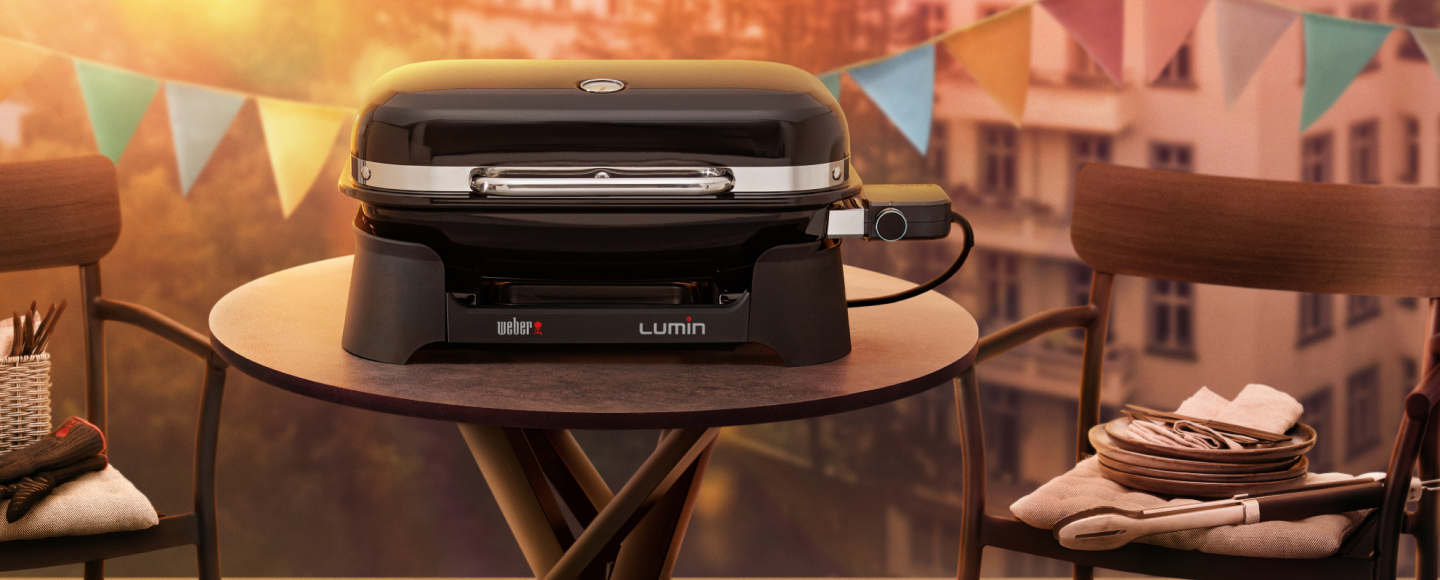 Great Moments in Small Spaces
The newly introduced series of Lumin electric barbecues bring the versatility and heat for the ultimate in guest satisfaction. Like the gas grill, this plug-in barbecue can reach hot temperatures - up to 315 °C for high heat searing. With its compact and space-efficient design, the Lumin is the ideal choice for balcony or patio barbecuing.
Explore the Lumin series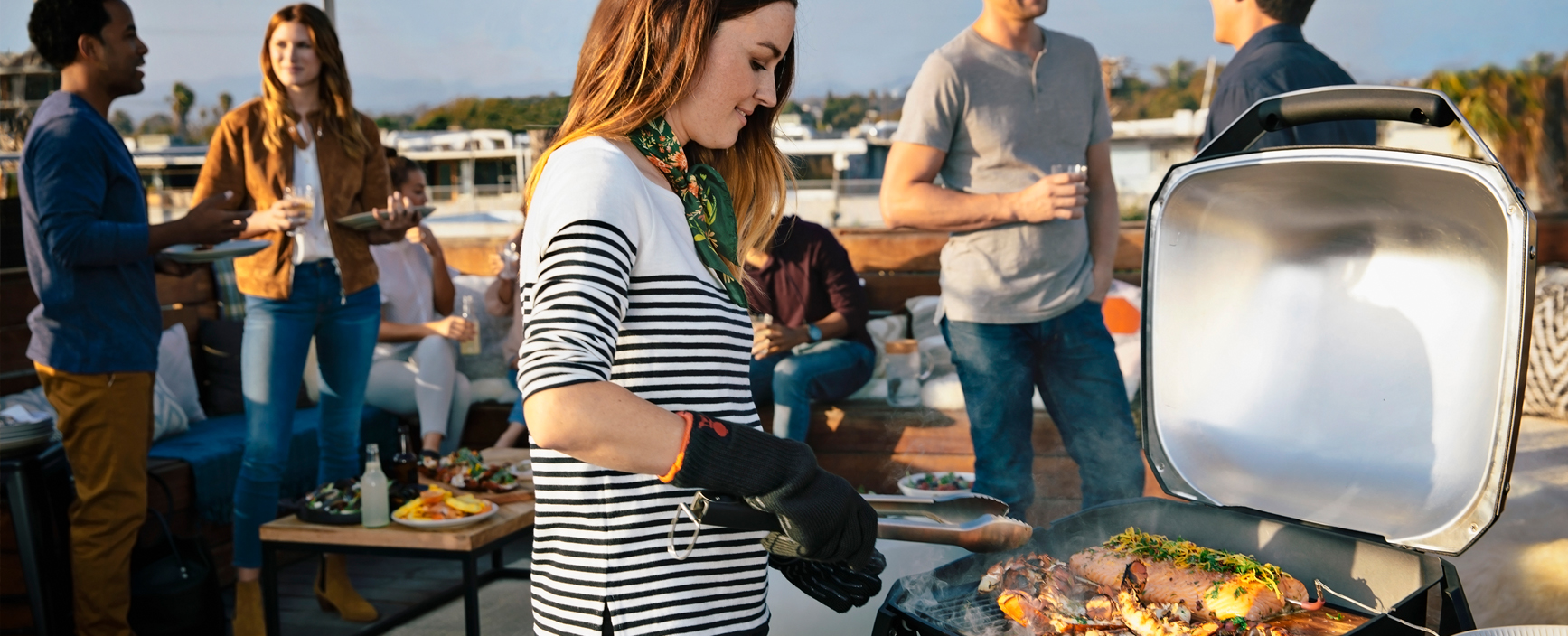 More precision than ever before
With the arrival of the Pulse Electric Series in 2018, we introduced Smart grilling, the next step in electric barbecues. With a powerful heat output combined with precise temperature control, LED panel and an integrated iGrill system synced through your phone, you can rely on this bbq to produce superb results.
Explore the Pulse series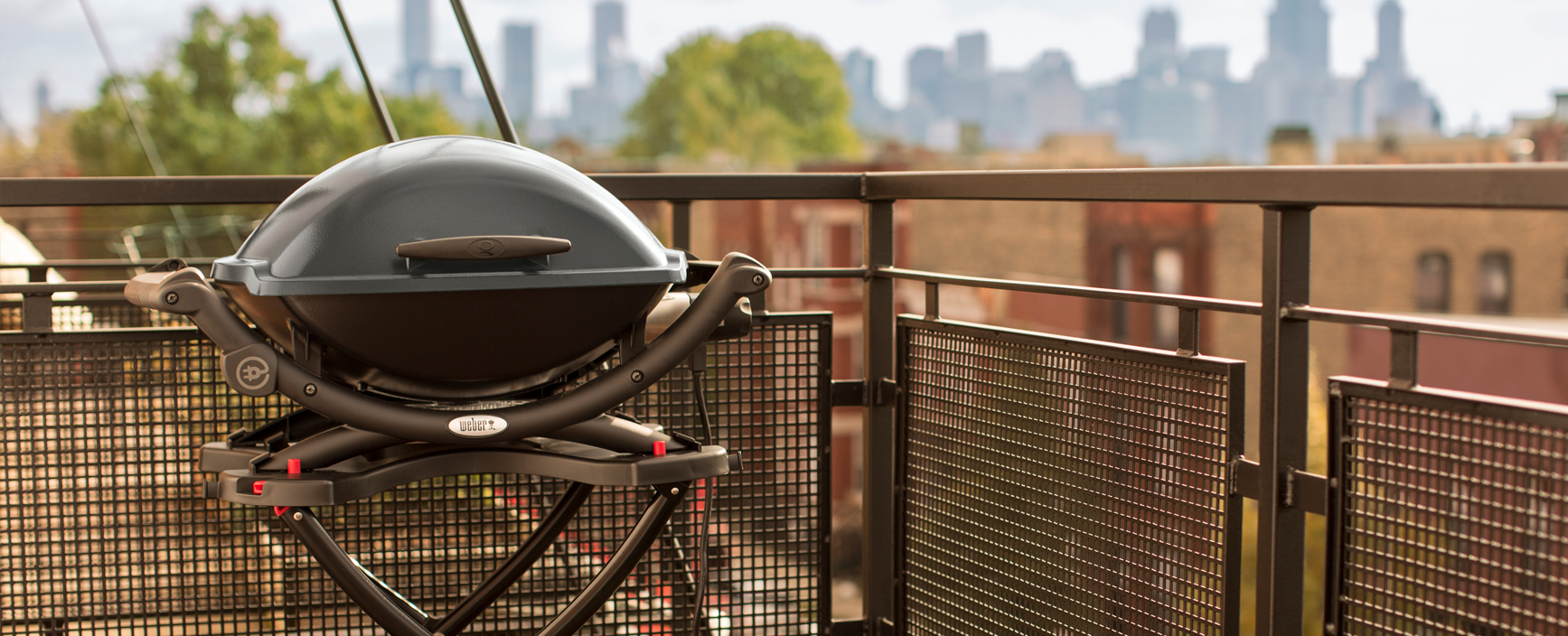 The perfect size for your terrace
It's hot in the city, and the balcony doors are wide open. What better time to plug in a new grill, and enjoy a deliciously grilled dish, all from the comfort of your home? The lightweight design, stand and generous 1.8m cable are ideal for outdoors grilling where other bbqs cannot tread!
Explore the Q Electric series
Weber Electric BBQs – frequently asked questions
No, we do not advise the use of any of our bbqs for indoor usage.
When fully heated, an electric bbq grill takes about the same time as a gas or charcoal grill to cook chicken, and slightly longer to cook steak. This naturally depends on the thickness of the cut, whether the grill is covered or uncovered, and the desired cooking results. Consult your user manual for guidelines.
The possibilities of cooking with an electric grill are endless! Whether you fancy Mediterranean spiced burgers, or a juicy lamb skewer glazed with a garlic marinade or a simple hotdog, you can grill any food that a gas or charcoal bbq can cook. What's more, electric bbqs
provide an evenly heated cooking surface and

are easy to set up.
Before cleaning

, always allow an electric

barbecue grill to cool down

before switching off and unplugging.

Do not use an abrasive pad

, and instead

use a cloth

with a suitable metal, plastic, or porcelain

cleaning spray

.

Never immerse the grill in water.
Brush the iron grate

clean and rinse with water.

Allow the grill to dry completely before storing. Electric grills can be left outside if they are fully covered, but they are best stored somewhere dry.