Crisp air, team flag hanging in the yard, and the scent of grilled burgers filling the neighborhood—it's easy to see why fall and football go hand-in-hand. Whether you're a hamburger purist or you love yours covered in cheese, nothing says tailgating party like burgers on the grill.
These days, as we're all social distancing and tailgating from home, we can get really creative in upping our burger game. We're here to share some inspiration and, of course, mouth-watering burger recipes.
Best Tailgating
Burger Recipes
First thing's first… choosing the right beef for those perfect burgers. You may be thinking any meat will do, but take it from our very own grilling expert, Jamie Purviance, meat choice matters when it comes to crafting the best burgers.
Now that we have that sorted out, let's take a look at a few of our favorite grilled burger recipes.
Classic Bacon
Burger Recipe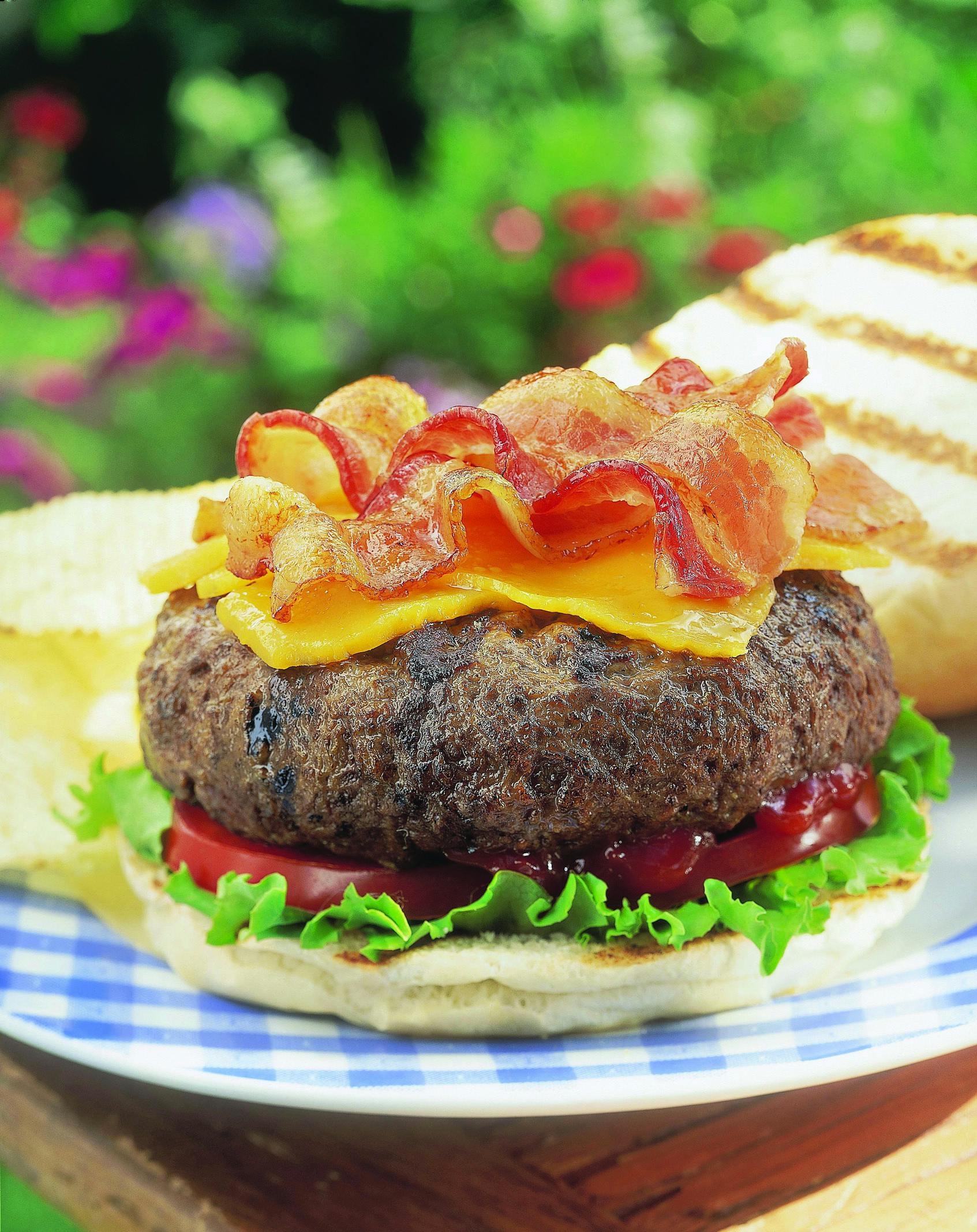 There's a reason every burger restaurant in town has a bacon cheeseburger on their menu… people love putting bacon on their burgers! We like to think our classic bacon burger recipe is in a class all its own. The ingredients are not only simple, and you probably have most of them already in your kitchen.
Delicious with cheese or without, it's all about how you grill the burger meat. A little tip from our recipe – pay attention to the indent. Whodathunkit, right? But, it's the little details like that you'll be reminiscing about in the days after your party. So, whether you cook on a gas, charcoal or wood pellet grill, follow this recipe and the outcome will be juicy.

Bacon and Swiss
Burgers Recipe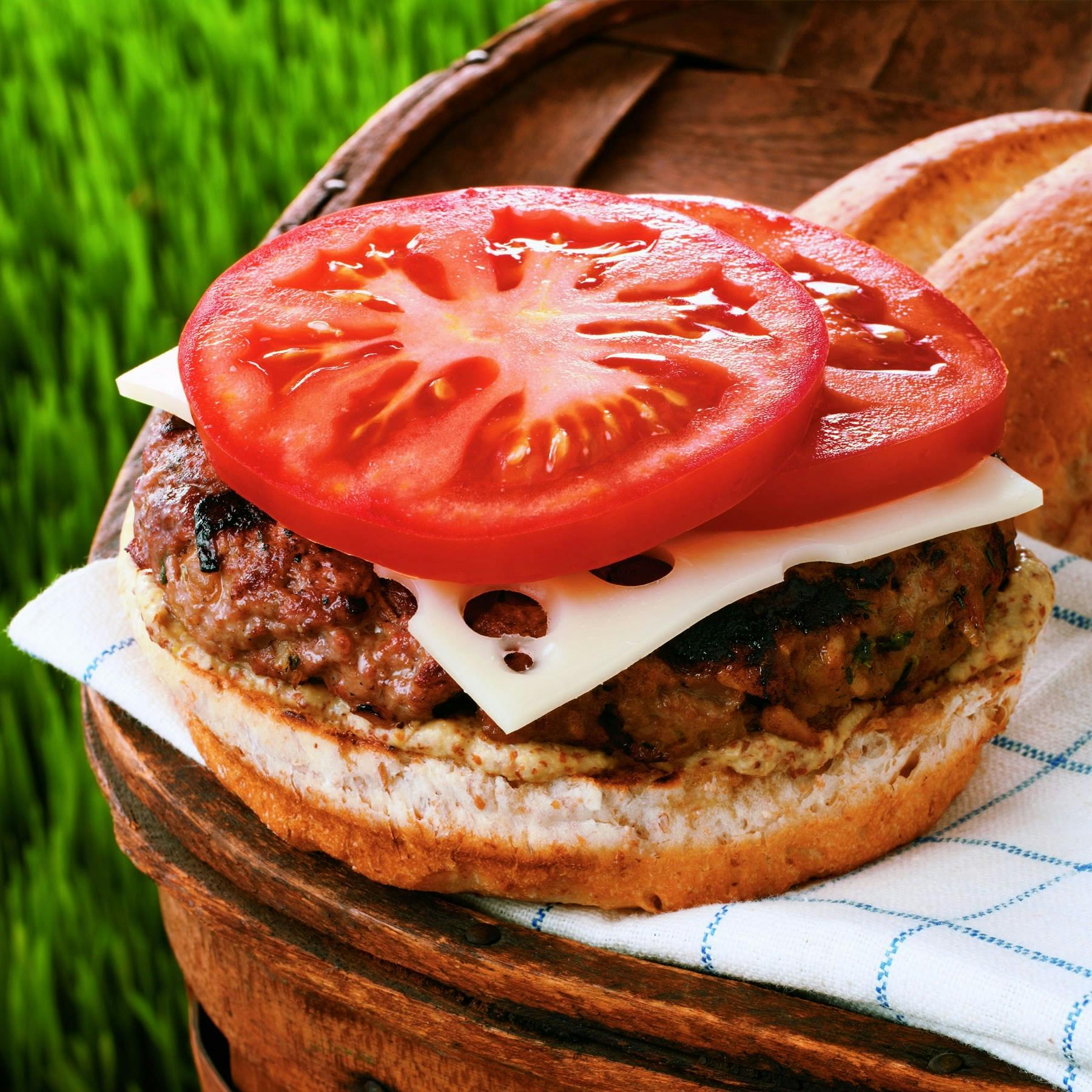 There is something magical about combining bacon and Swiss cheese on a grilled burger, it's no wonder that this is a fan favorite burger recipe. Seems pretty straightforward, but once again, it's in the little details.
Condiments alone can change an entire burger. At Weber, it's the heat that makes our bacon and Swiss burger recipe score high on game day. We add a little spice by adding a drizzle of Worcestershire sauce and a dollop of hot pepper sauce. You're gonna love it!
Philly Cheeseburgers
Recipe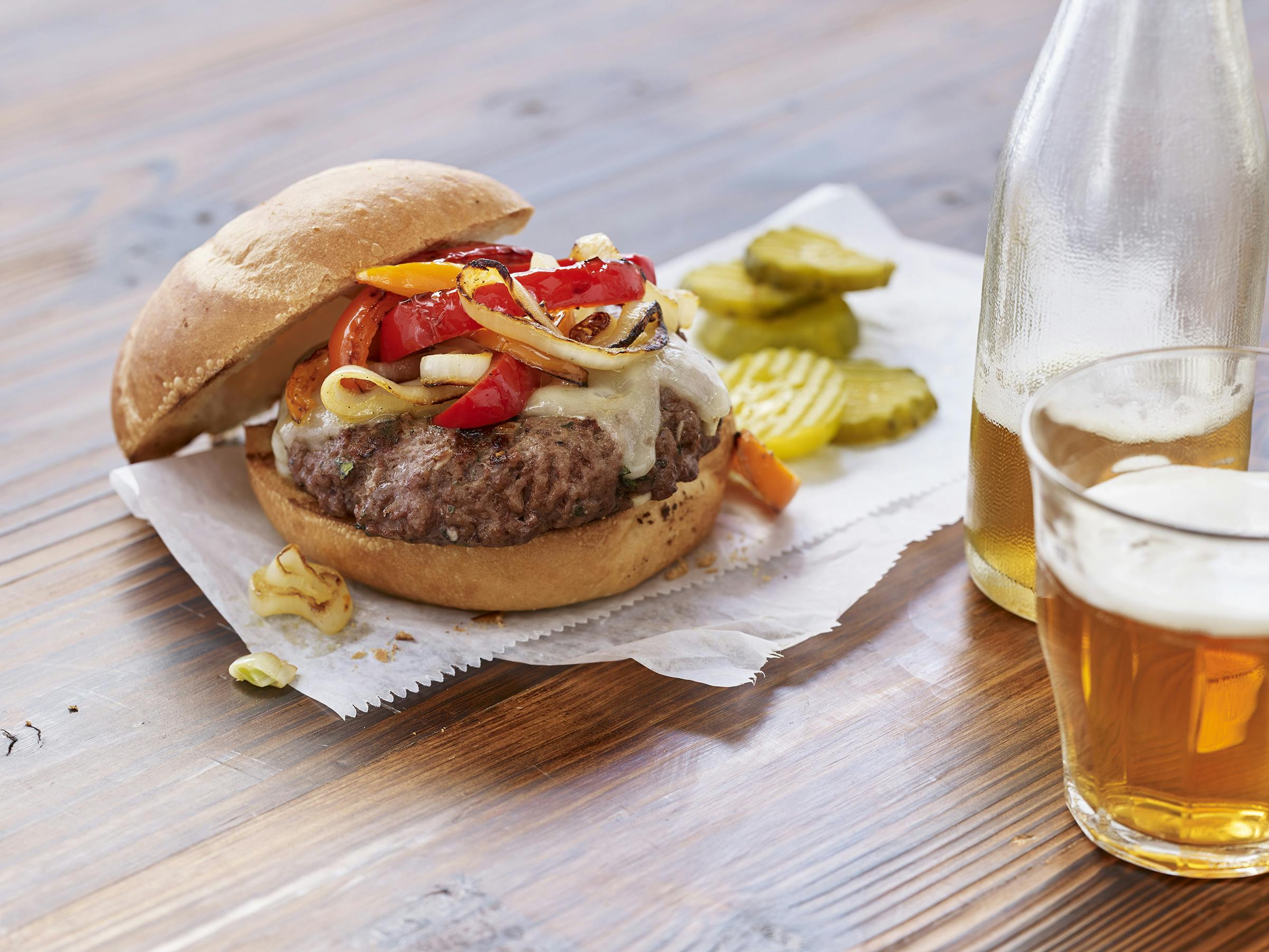 Loaded with onions, peppers, and provolone cheese, after biting into this Philly cheeseburger, you may never look back. Your tailgating party guests will line up for seconds, so plan ahead and plan for the masses.
The addition of oregano, garlic, and crushed red pepper flakes make this tailgating burger a win-win for everyone. A must-have accessory for our Philly cheeseburger recipe is a perforated Deluxe Gilling Pan, which infuses any recipe with the unmistakable flavor of barbecue smoke.
FYI… Philly cheesesteaks ain't got nothing on this Philly cheeseburger recipe.
Grill Accessories
for the Perfect Burger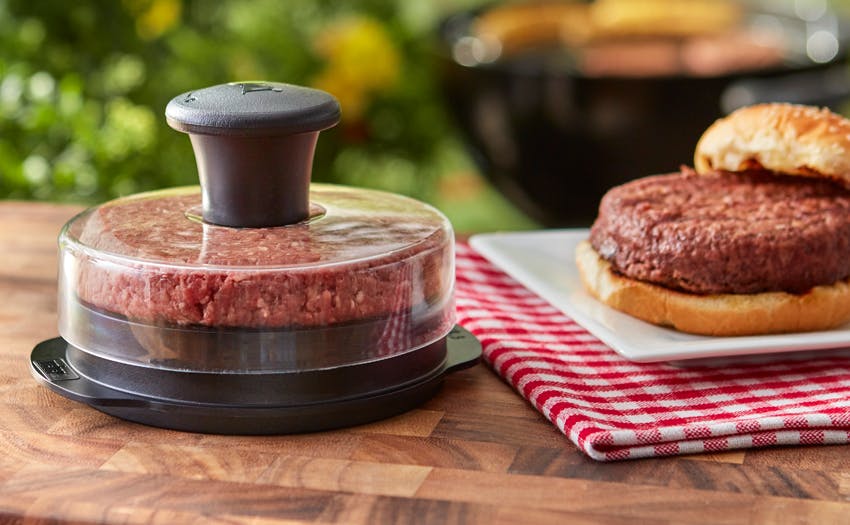 Every grill master likes to talk about the accessories that make for the perfect grilling experience. When it comes to burgers on the grill, here are a few must-haves that will save you a little time so you can truly enjoy the game!
· Burger Press – for the perfectly-sized burger, every time
· Weber Connect – turn any grill into a smart grill with our step-by-step grilling assistant
· Premium Tool Set – everyday grilling essentials for flipping those perfect burgers
Before planning your burger recipes for your tailgating from home party, you can also check out our Weber's Big Book of Burgers, our ultimate guide to grilling backyard classics. Got kids? Check out The Weber Way to Grill Burgers with Kids!
Related Posts