SCORE BIG WITH THESE GRILLED PULLED PORK RECIPES
College football Saturday and NFL Sunday make for a perfect fall weekend, even if that means tailgating from a distance and watching the game on the big screen at home.
Whether you're hosting a tailgating from home party or you're bringing a dish to a friend's tailgate event, you'll score big with everyone when you grill up one of these pulled pork recipes for game day.
Pulled Pork Sandwiches for the Win
We can't think of game day grub more suited to socially distanced fun than sandwiches. If you ask us, it gets even better when those sandwiches are stuffed with pulled pork. Let's take a look at three of our favorite game day pulled pork sandwich recipes.
Apple-Smoked
Pulled Pork Sandwiches
From the melt in your mouth pork to the coleslaw on top, look no further than this apple-smoked pulled pork sandwich recipe. We're sharing every ingredient you'll need and step of the way from prep to dab of the napkin.
Brimming with notes of apple, brown sugar and molasses with a hint of heat, you'll want to prepare plenty of these game day pulled pork sandwiches for everyone at the tailgating party.
Plan to start early as the total cook-time can be upwards of seven hours, but let us assure you, these pulled pork sandwiches are so worth it.
Plan ahead with these specialty items you'll want for grill day:
Pulled Pork Barbecue Sandwiches
with Hot Pepper Vinegar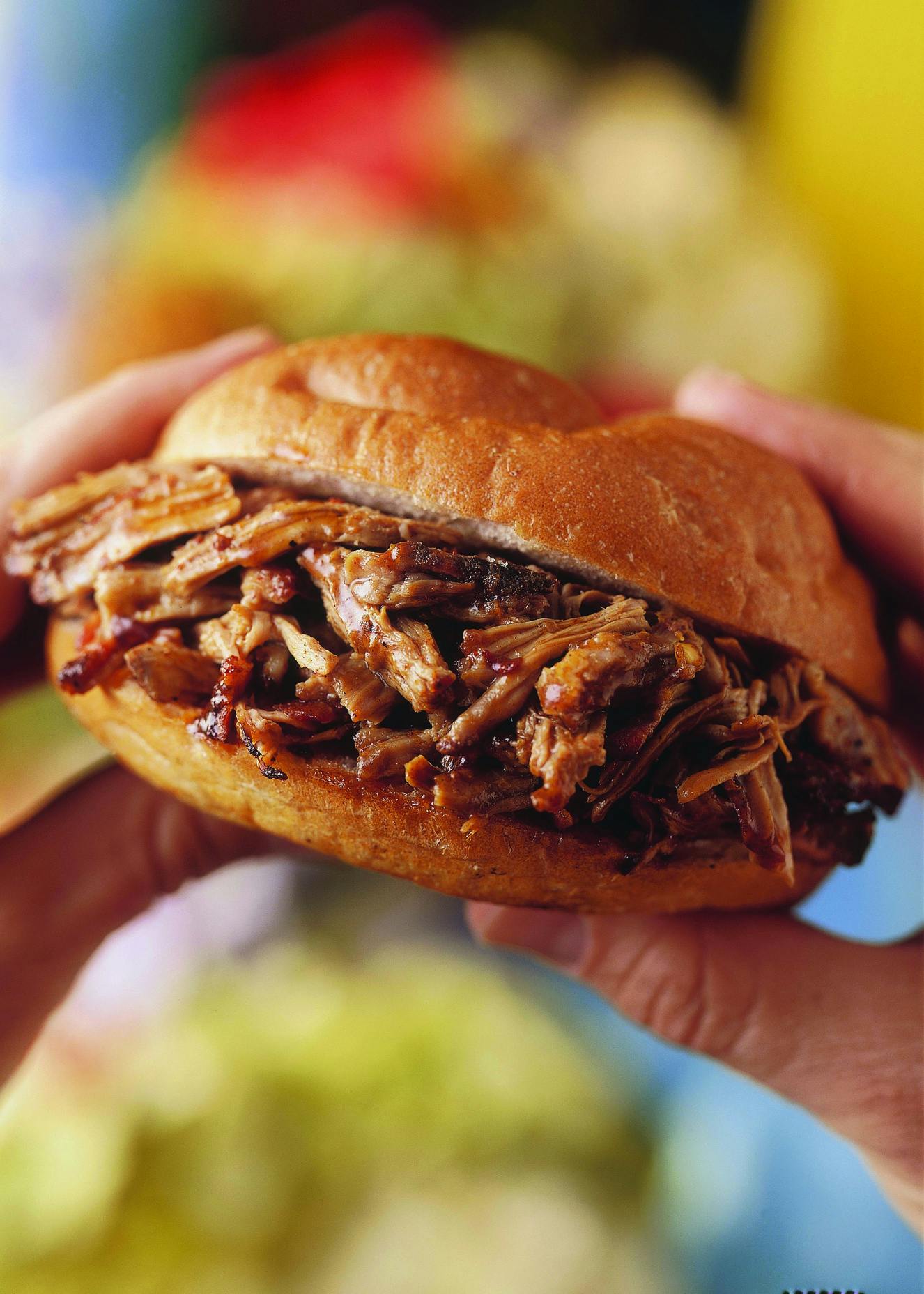 Simplicity at its tastiest, we love the ease of preparing this pulled pork barbecue sandwiches with hot pepper vinegar sandwich. A touch of ancho chile mixed with a dollop of brown sugar and a pinch of cayenne really pack a flavorful punch that will delight every palate.
Grilling time on this recipe is about half that of the apple-smoked pulled pork one above; you'll want to plan about three to four hours. Note, this recipe is great on any grill: gas grill, charcoal grill, wood pellet grill or smoker.
Because this recipe is straight-up pulled pork on a bun, we love to serve these sandwiches as sliders – especially when you're planning on a large – yet, socially distanced – gathering. A little hint: toasting the buns will help keep the sandwiches intact from the tailgate party to the last touchdown… not that they'll even be any left before kickoff.
Quick and Easy
Pulled Pork Tenderloin with Polenta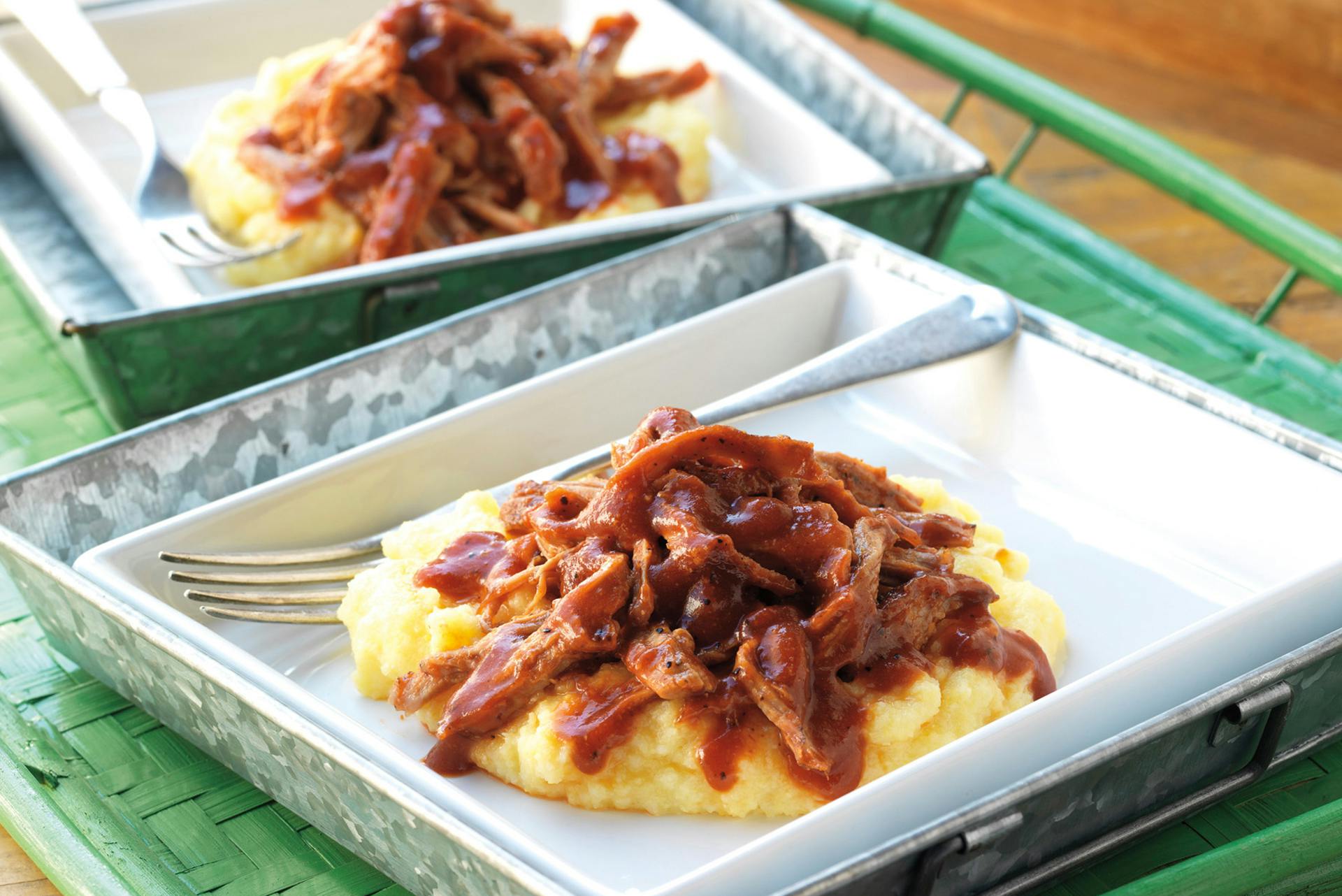 Hey, you… the grill master on a tight schedule. This quick and easy pulled pork recipe is for you. From prep to plate, all you need is about half an hour – 45 minutes at the most. You're welcome.
We take garlic, molasses, vinegar and a dash of Worcestershire sauce to create the scrumptious flavors in this pulled pork tenderloin recipe.
Make sure you have a thermometer like our Weber Connect Smart Grilling Hub on hand to ensure the pork is ready before removing from the grill. Note, this recipe is great on any grill: gas grill, charcoal grill, wood pellet grill or smoker.
You can serve this pulled pork tenderloin with polenta recipe as a sandwich or slider. We also really like to pair this recipe with a soft-cooked polenta as the two complement each other and are sure to make for a win-win with everyone.
Tips for Mastering
Pulled Pork Recipes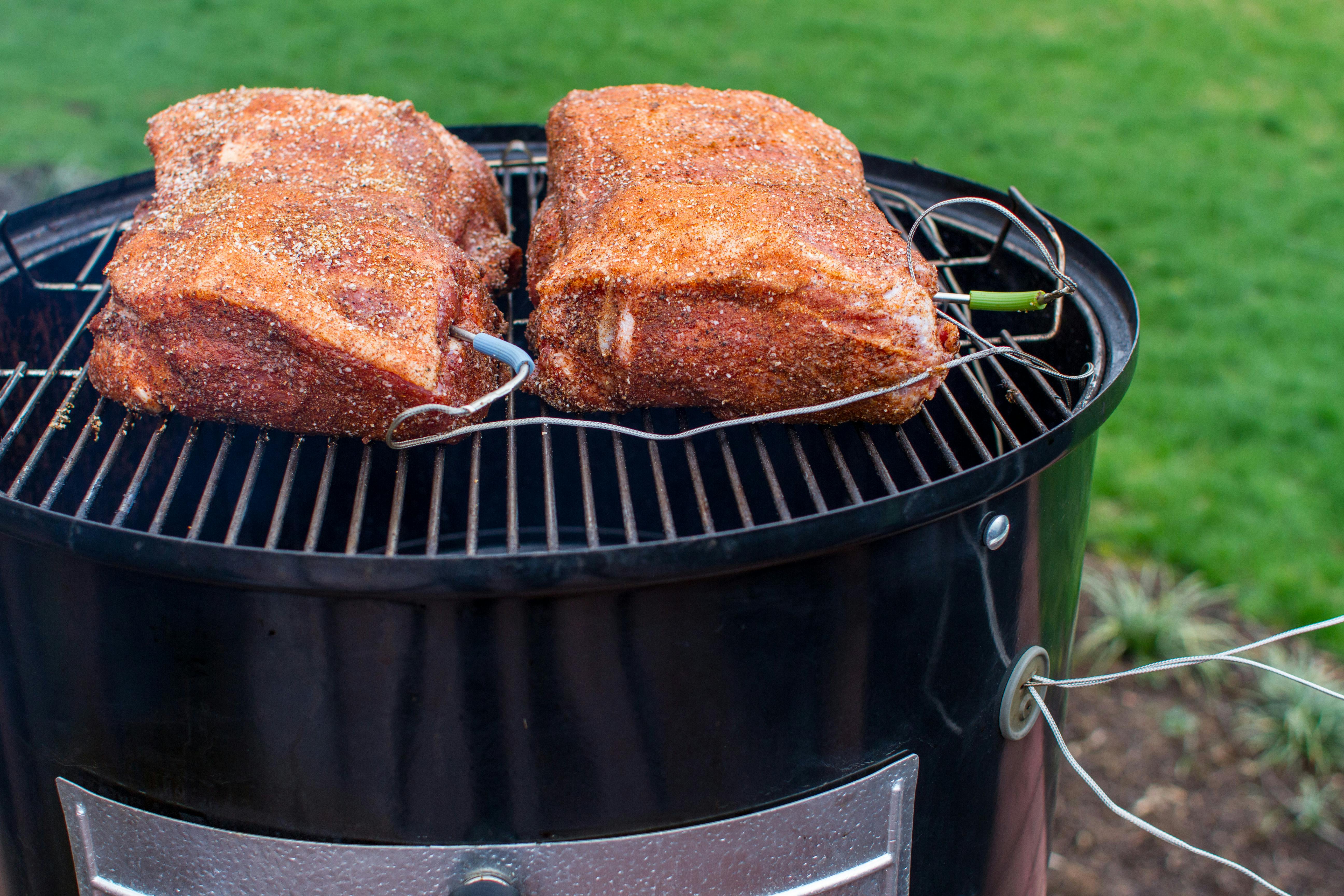 To master pulled pork grill recipes, we recommend these tips, tricks and accessories:
There you have it. Just because the stadiums aren't packed, and we're all having to socially distance gather these days, doesn't mean we can't have just as much fun as if we had a ticket in our hands and a cold one in the stands. Enjoy!

Related Posts