Top Tailgate Tips for the Season
The easiest way to keep track of the dishes you are grilling and their location in your cooler is to place them in on a first in last out basis. This will help you from trying to figure out exactly where your food is and also makes it easier to follow your game plan on what dish should be on the grill and what is the next in line.
The number of people you're feeding will dictate the menu. The larger the group the more the menu needs to be built for speed, smaller groups will allow for more finesse of the menu.
Make sure you have enough fuel. Also, bring an extra tank or two and or an extra bag of charcoal.
Disposable foil pans make your life extremely easy when tailgating during the season. They are extremely portable and there is little to no cleanup.
Prep what you can at home. Get the burgers into even-sized patties or smoke the brisket ahead of time.
Sample Tailgate Menu
Sample tailgating gameplan for a noon game, adjust according to your game schedule.
Serve Time
Menu Idea
8:30am
Breakfast Sandwiches
Ingredients: sautéed onion and pepper, blueberry maple bacon, sausage patties, eggs, English muffin
Serve assembled and cut in half
Drink pairing: mimosa
9:30am
Chicago Sausage Bar
Ingredients: polish, sausage, hot dog
Serve in buns or sliced into bites
Drink pairing: Bloody Mary – bonus idea- skewer bacon and a slider and add to your drink
10:15am
Skewers
Shrimp, steak (tenderloin or flat iron) with sauces to drizzle over top (I like chimichurri or horseradish), chicken
Serve on skewers
Drink pairing: beer
11am
Brisket or pork shoulder (these feed A LOT)
11:30am
Pack up, leave the hot grill outside of the car
After game
Burger Bar

Who wants to sit in traffic leaving the game? This is when I pull out the Burger Bar.
Ingredients: burger patties, grilled onions (hint: make extra from the breakfast sandwiches and use them here), bacon, leftover brisket from earlier, pickles, favorite toppings.

Pro tip: use the burger press to ensure each patty is the same size so the they are all going on and off the grill at the same time. Depending on how my team did I will either grill them all the same or take orders.

Drink: beer, celebratory glass of bourbon if my team won or water
Tailgate Ready Grills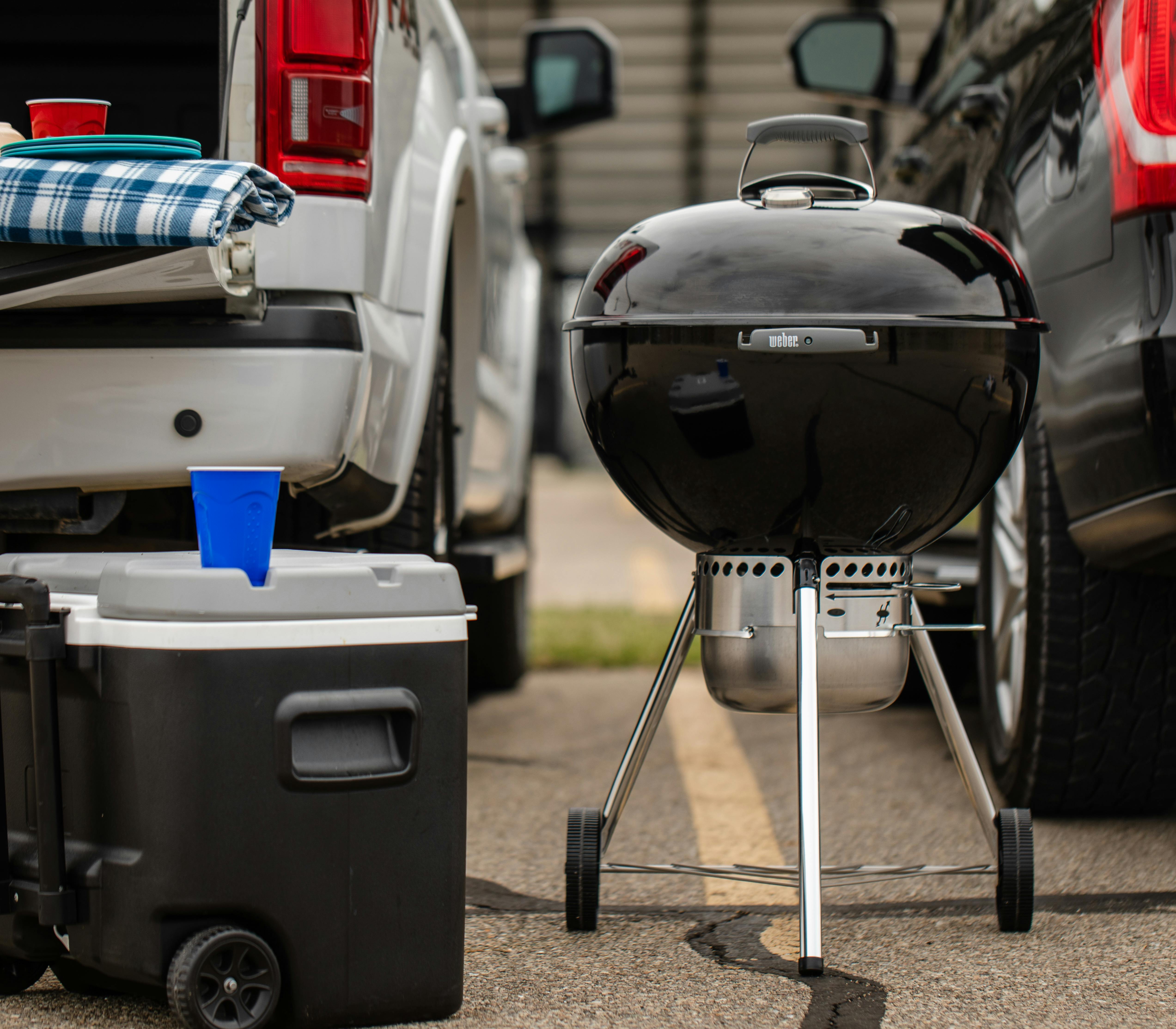 2. Smokey Joe. No shortage of seeing these at your tailgate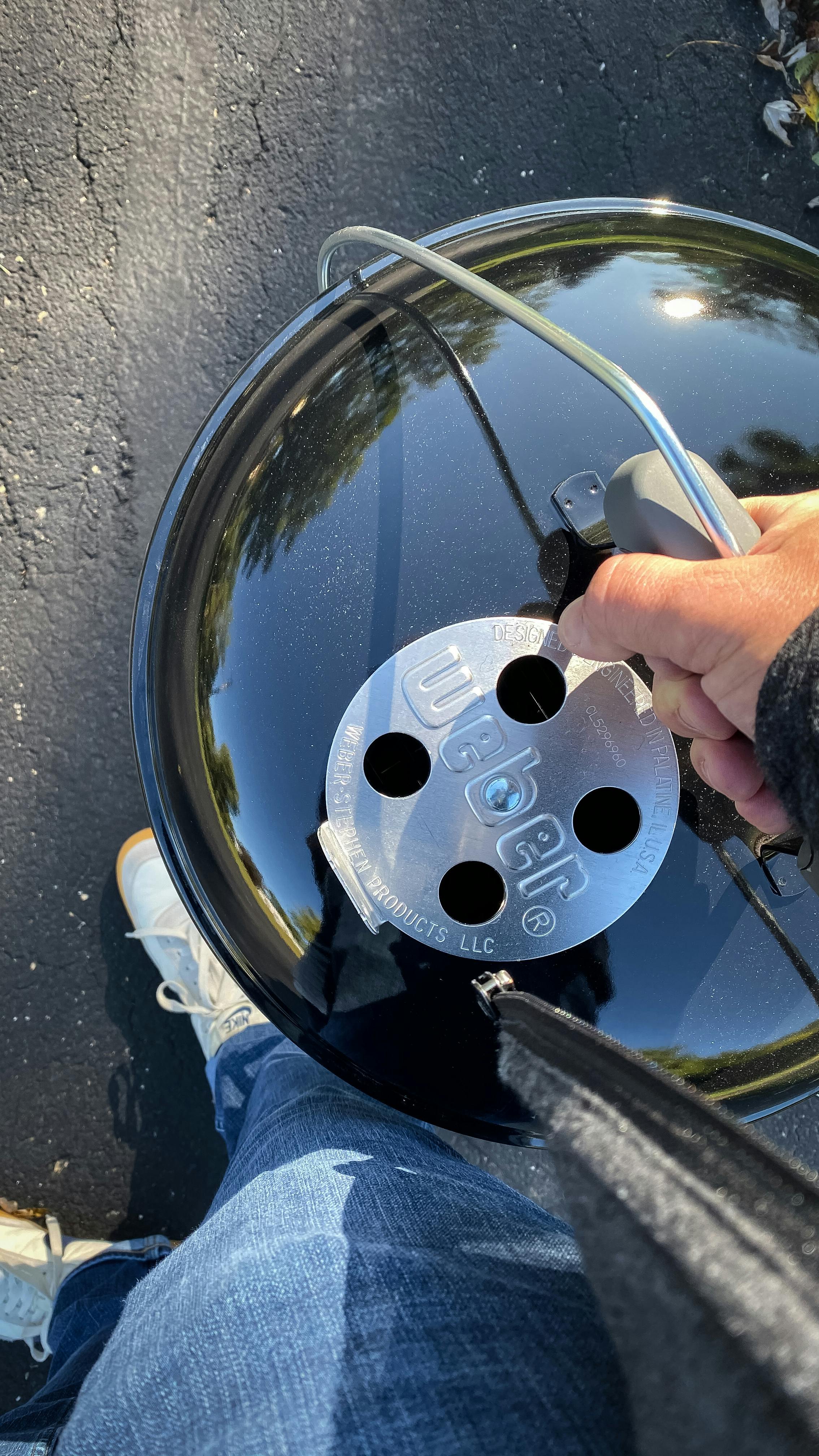 3. Weber Q 1200. It might look small but we have packed a lot onto this grill. Comes in 6 colors, match yours to your favorite team!
Related Posts