TAILGATE AT HOME: FOOD IDEAS, TOOLS AND FAVORITE GRILL RECIPES
Nothing beats a fall weekend afternoon than the perfect tailgate party before watching our home team stomp the competition. Hot grill, stocked cooler, lucky game day jersey and much-needed time with friends and family brings us back to those cherished campus days.
When it comes to game day social distancing, it's just as fun to transform our living rooms, backyards, garages and driveways into the perfect tailgating from home—or, "Homegating," in NFL speak—venue. At Weber, we've put together tips, tools and favorite game day recipes for the grill that are sure to give you the home-field advantage.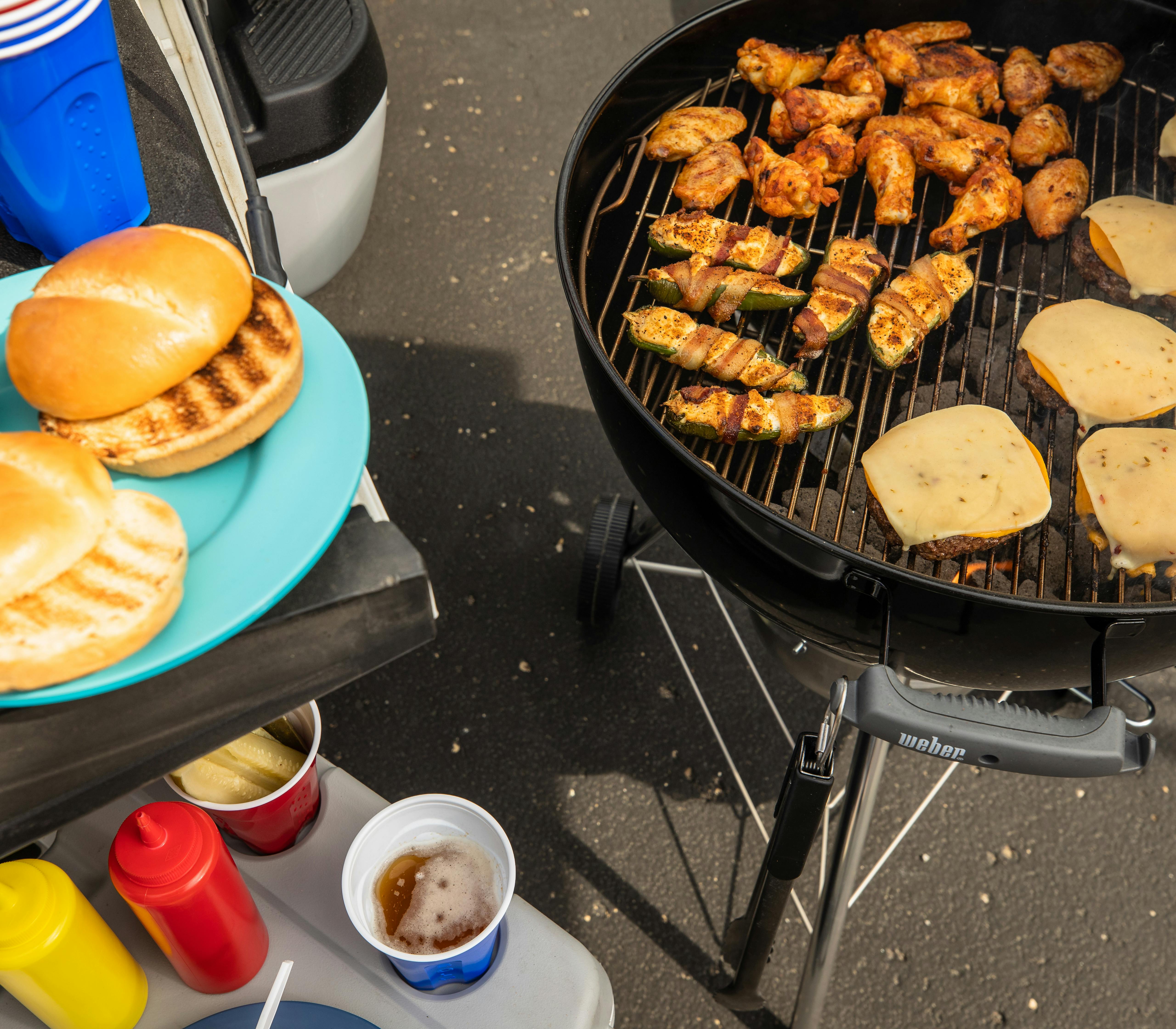 Tips for a
Tailgate at Home
There are many things to consider when planning to tailgate at home, so we've put together a playbook
Make a Checklist : From antibacterial hand sanitizer and bug spray (if outside) to utensils, bottle openers and more, make sure you have a detailed list of everything you'll need for tailgating from home. Here are a few must-haves:
Plan Ahead Menu: Before you hit the grocery store, know the headcount for who will be attending your tailgate from home, have a menu planned and a detailed shopping list on hand. The mouthwatering recipes from these cookbooks will not only help with your menu planning, but you'll know how much to buy! Any tailgating vegetarians? Make sure you have some bites for them, too.
Assign Tailgate Food Responsibilities: This is a two-fold tip.

First, ask friends to bring side dishes and get a list of who is bringing what so there are no duplicated efforts.
Second, while you're manning the grill, designate a friend or family member to help out with the food presentation. Does the chip bowl need refilling? Run out of chopped onions for the hot dogs? Having someone to handle this extremely important job is critical to your success when tailgating at home.
Tailgate At Home
Grill Toolbox
It's no secret that as grill master, you're the most important person at the party. To ensure guests are talking about this epic day for years to come, let's get you prepared with everything you need for your grill on game day.
Clean Your Grill: Chances are, you've spent a lot of time on your grill this summer, and it could use a little brush action. Prevent that summer salmon from flavoring your game day pulled pork.
Extra Fuel: Whether you're using a gas grill, wood pellet grill or charcoal grill, make sure you have extra propane, charcoal or hardwood pellets at the ready, especially if you've got a whole lot of people tailgating with you.
Grill Tools and Accessories: The grilling tools you'll need depends on the food you're cooking. And if you ask us, you can never have too many grill tools. Here are a few of our must-haves:
Deluxe Tool Set: Whether flipping burgers or turning ribs, every grill master needs a set of tongs and spatula in their everyday grilling arsenal.
Premium Basting Brush: No drop wasted! The silicone bristles of this basting brush absorb and evenly coats a generous amount of sauce on your meat and veggies.
Weber Connect Smart Grilling Hub: Turn your grill into a smart grill when you use one of our Weber Connect Smart Grilling Hubs. It will even notify you on your smart device when your food is ready.
Tailgate at Home
Must Try Recipes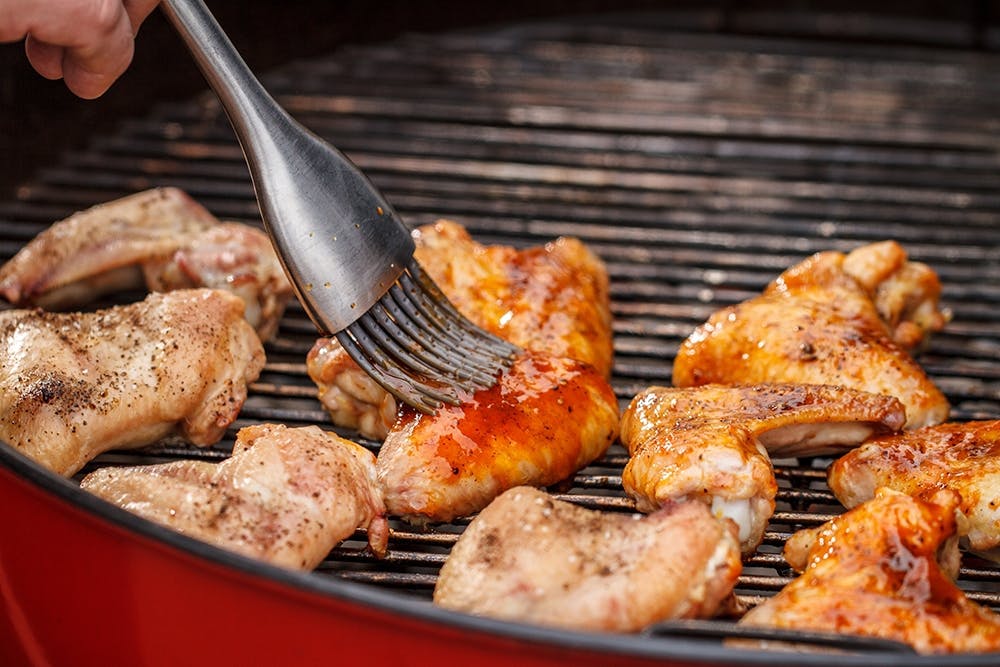 Long gone are the days when chips and guacamole were the standouts on the tailgating buffet. Now we love us some chips and guac, but these days, tailgating recipes are just as competitive as the fans in the virtual stands.
Today, we're putting a spin on traditional tailgating foods and sharing mouthwatering recipes that will have you winning every time.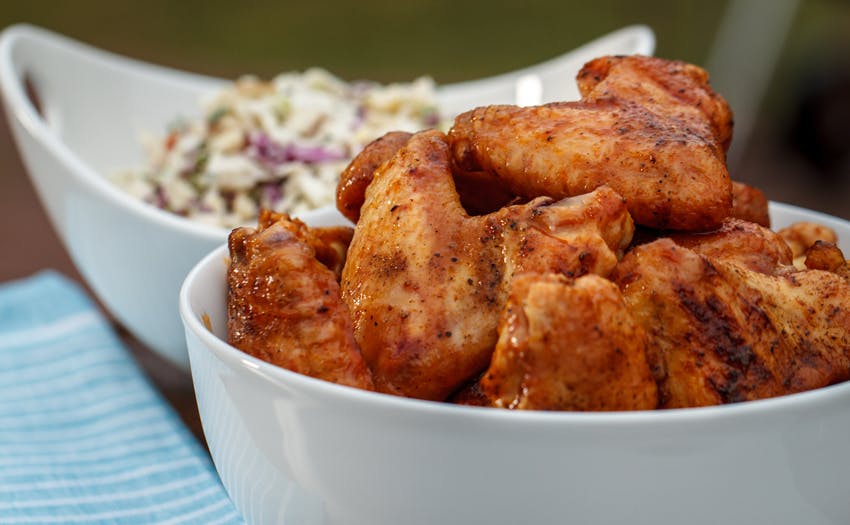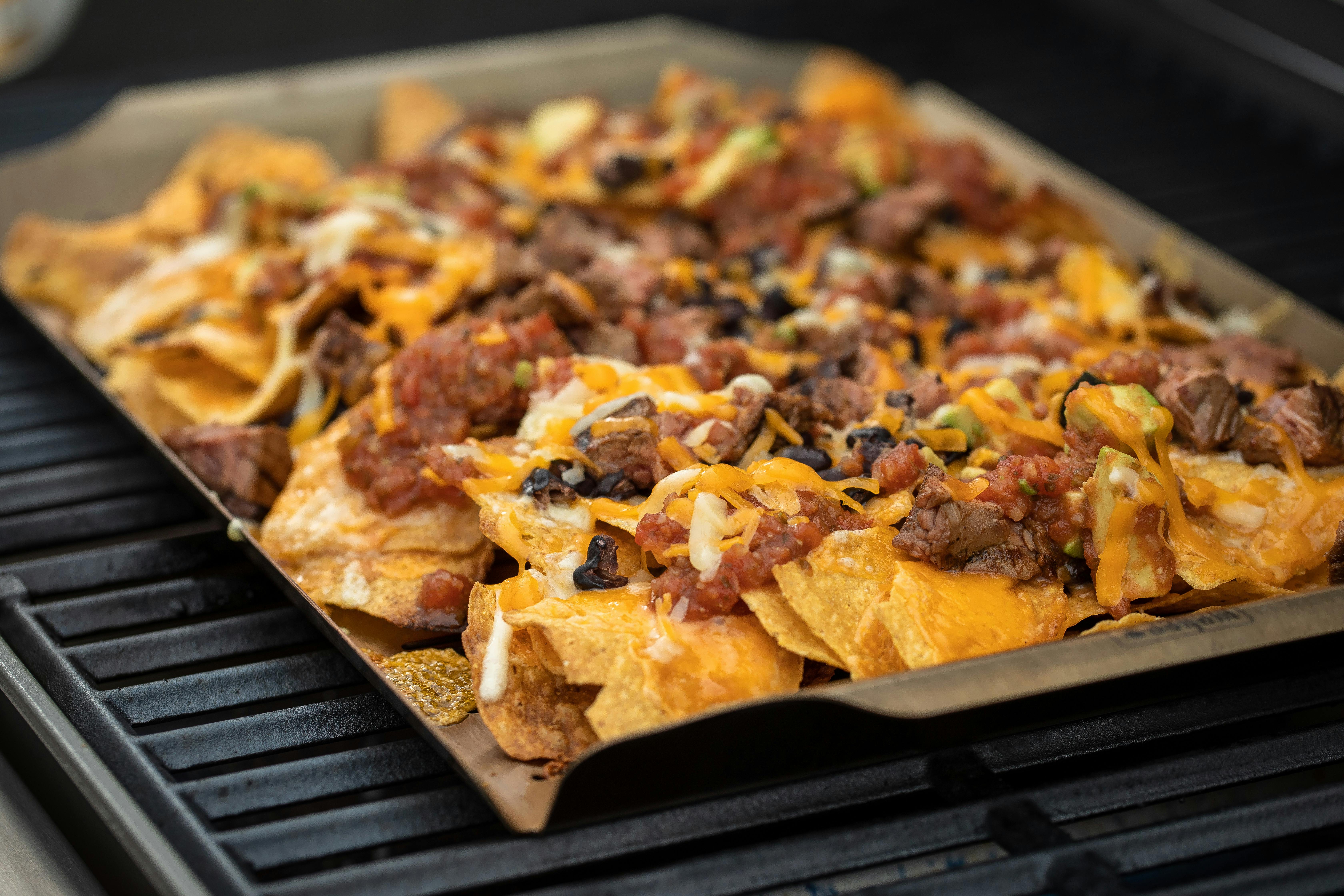 Grilled Game Day Nachos: If there is one thing that always seems to run out first, it's nachos. You can't go wrong with cheese, steak, peppers, beans, avocado and salsa. The higher the pile, the better. Cooked on the grill, the best. Our famous cheesy nachos with steak and black beans… well, there are no words. For this recipe, you'll want our Deluxe Grilling Pan.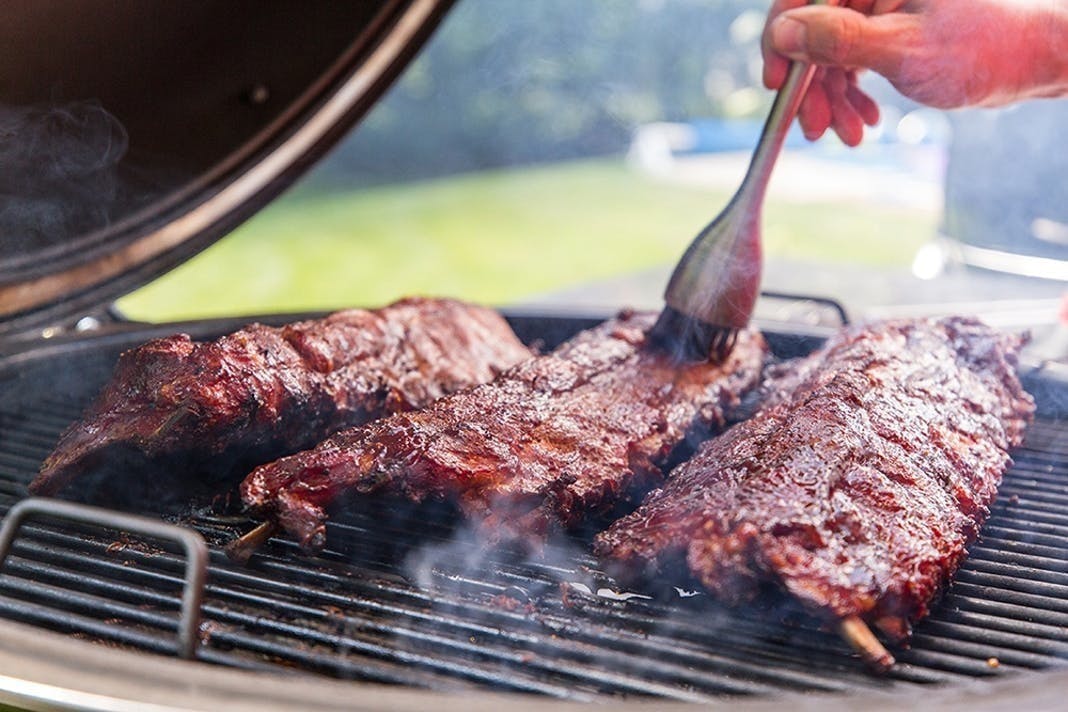 Classic Baby Back Ribs: At Weber, we feel like baby back ribs are synonymous with tailgating… and have many a recipe to prove it. But we may be biased. Our classic barbecue baby back rib recipe means only one thing – no leftovers. If you want fall-off-the-bone every time ribs, this is your crowd-pleaser.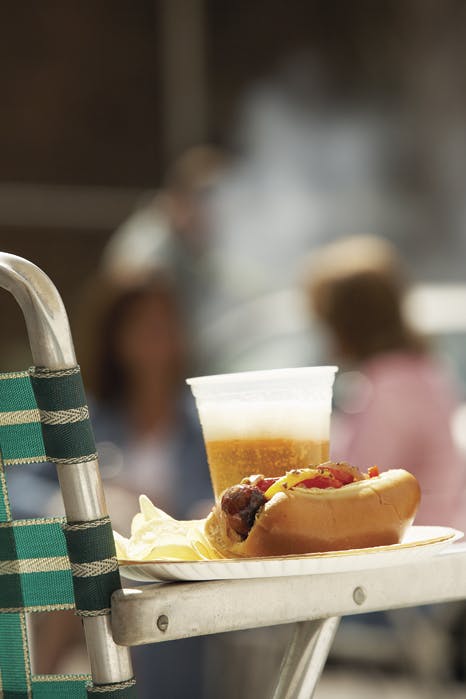 Brats with Stewed Spicy Peppers: We would be remiss if we didn't share a tailgating bratwurst recipe with you… and rest assured, we'd never plan a tailgating party without this one. The spicy – but oh-so-flavorful – peppers really make this recipe one for the books.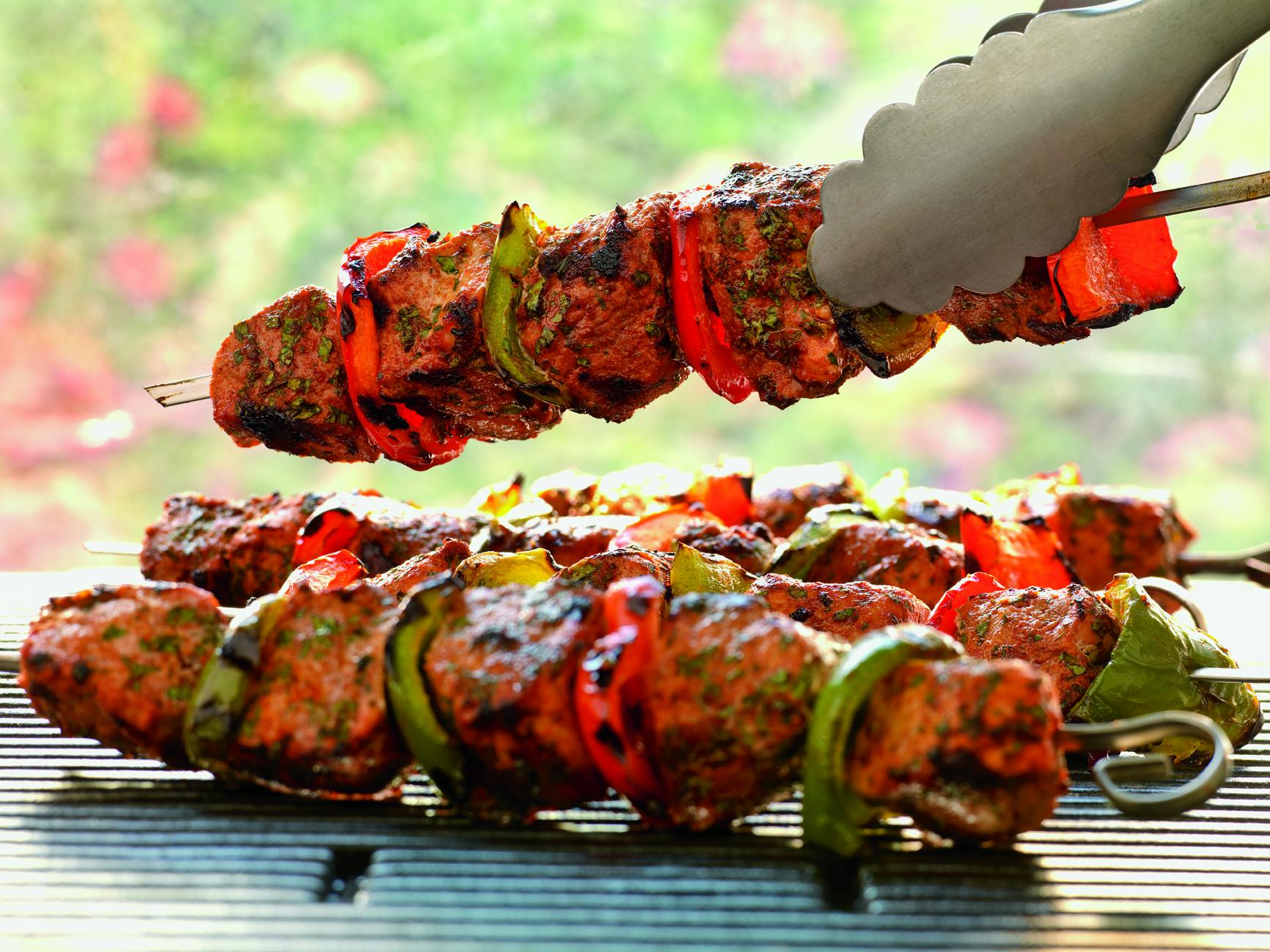 Spanish-Style Pork Kabobs: If juicy, tender pork is on your mind, look no further than this kabob recipe. With hints of garlic and cayenne pepper, this is a simple recipe that is anything but when it comes to flavor.
Related Posts