Melt-in-your-Mouth Game-Day Rib Recipes
Turn your tailgating from home party up a notch and score a touchdown with your guests when they taste these game-day melt-in-your-mouth ribs. Whether you're a sports fan in it for the win or your only concern is the game day grub, tailgating from home parties are a great way to gather and spend time with family and friends.
Tips to Socially Distance Your Next Tailgate Party
Spend time with friends and family with a driveway block party
Keep it simple and tailgate with your immediate family
Invite a small group of your friends to a spaced out backyard BBQ
When it comes to ribs on the grill, Weber has your football game day recipes covered. From classic, baby back ribs to coffee-rubbed barbecue ribs and more, tailgating from home just got a whole lot tastier.
When it comes to ribs on the grill, Weber has your football game day recipes covered. From classic, baby back ribs to coffee-rubbed barbecue ribs and more, tailgating from home just got a whole lot tastier.

Tailgating

From

Home
Ribs on the Grill
At Weber, we want you to be the master of your grill and the hero off the field. The trick is to plan ahead, plan for neighbors six streets over, and this goes without saying, buy plenty of napkins.
Let's take a look at our favorite rib recipes, sure to have you score big with your guests (and those neighbors who will invite themselves over when the grill gets going).
Classic Baby Back Ribs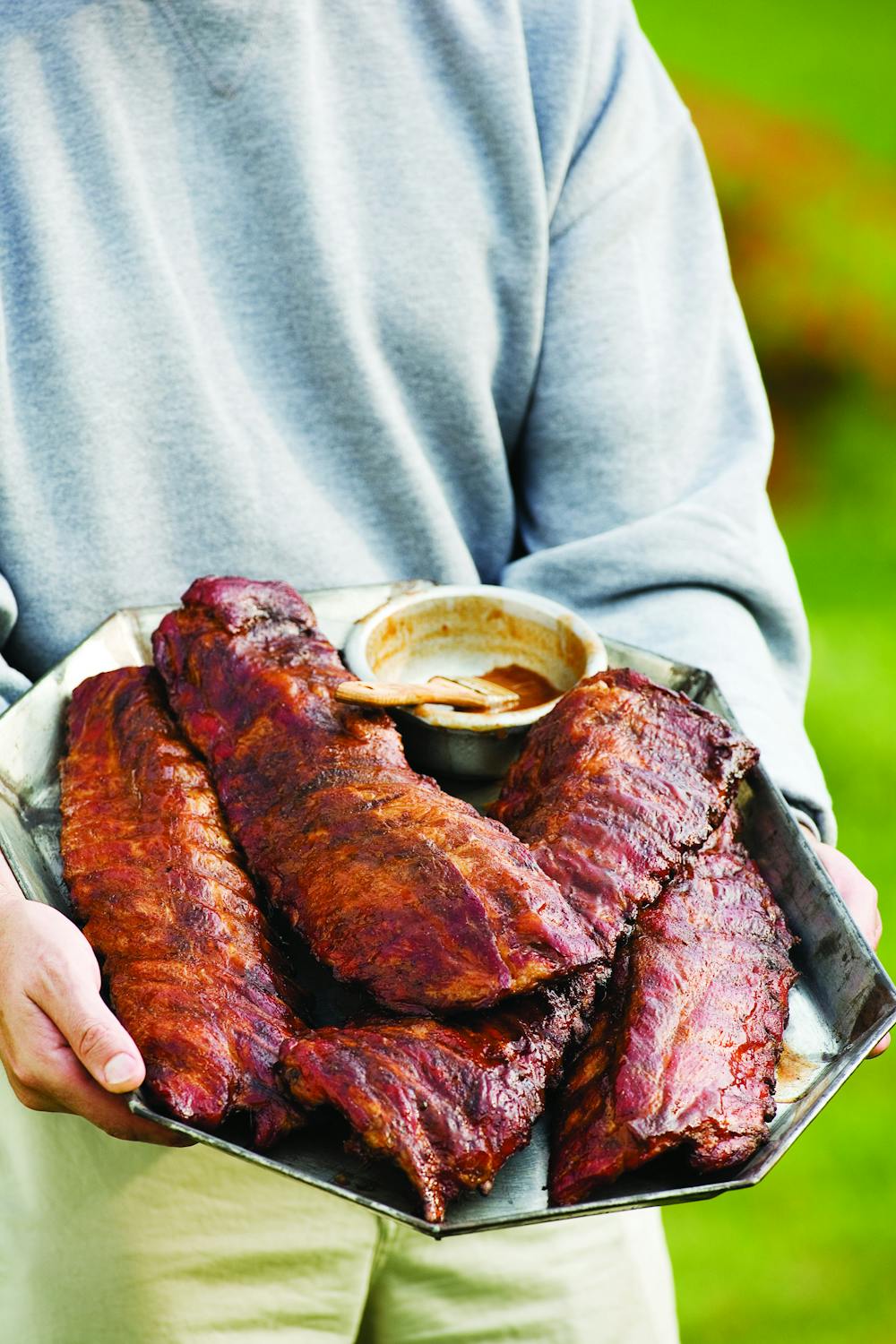 Get ready to lick your chops. These fall-off-the-bone, baby back ribs are a time-tested all-around favorite among rib-aficionados. We should forewarn you that these are not first-date ribs. These are hope-nobody's-looking, lick-your-plate—and the plate of the person next to you—clean ribs. There should be no shame in your rib-eating game. Do we hear a grumble in your tummy?
Our classic baby back ribs' recipe covers everything you'll need to know, from the rub, barbecue sauce and mop ingredients to the special equipment – like a deluxe rib rack – that you'll want on-hand before grill day. Prep to first bite, plan about three to four hours for this recipe.
Up your grill game by using a gas grill and hickory wood chunks for this recipe.
Coffee-Rubbed Ribs with Coffee-Infused Barbecue Sauce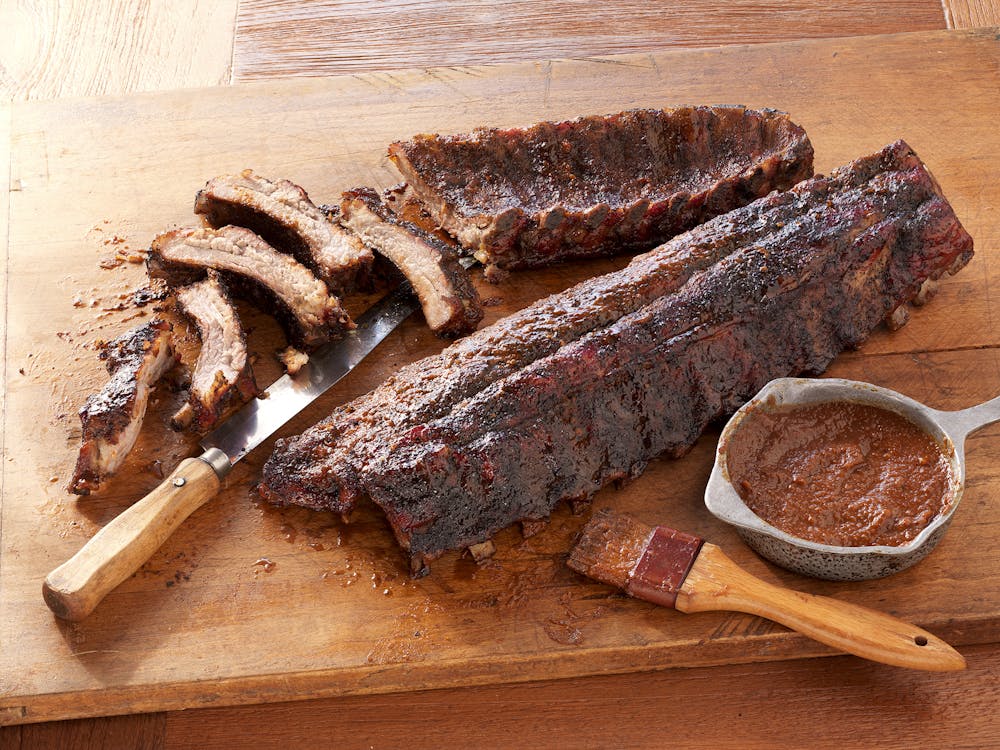 When it comes to coffee-rubbed ribs, the littlest things matter the most when it comes to flavor. You won't want to grab the first java you see, because the roast matters! If you want a bold flavor with some kick, you'll want a dark roast coffee. If you're thinking something a little milder, you'll want a light roast coffee.
No matter your preference, our recipe for coffee-rubbed barbecue ribs will create a complex, rich and deep flavor—not to mention the most tender ribs you've ever tasted—sure to please your tailgating party guests.
Be ready for kickoff and start these ribs about four hours before your guests arrive. This recipe is perfect on a gas grill, charcoal grill or wood pellet grill. Make sure you have a griller's best friend – premium tongs perfect for turning ribs and keeping your hand away from the flames.
Foil-Wrapped Baby Back Ribs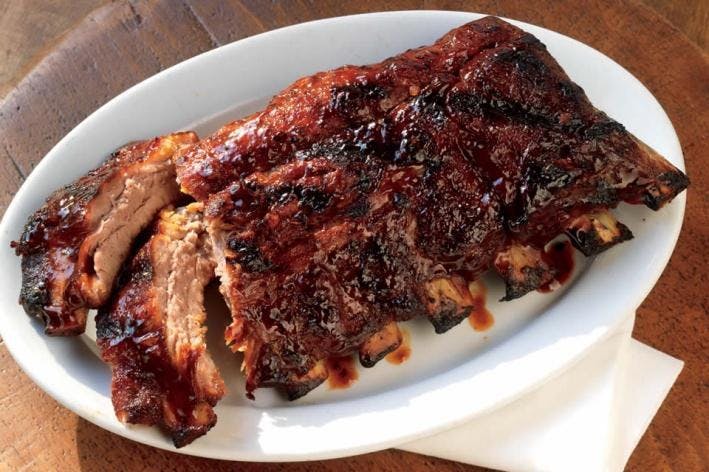 The easiest of our grilled baby back rib recipes, our foil-wrapped ribs pack a scrumptious punch and can be grill-to-plate in a little over an hour. You probably already have most of the ingredients in your kitchen.
While this recipe can be made on any grill, we are big fans of using a charcoal grill to really bring out the smokiness of the ribs.
This no-fail rib recipe is a must for every football tailgating party, especially if you're pressed for time. The secret is in the heavy-duty aluminum foil, which accelerates the process, retains those oh-so-delicious juices and brings out that smoky, barbecue flavor.
Grill Master Tips and Tricks
for

Tailgating at Home
The key to best-in-show grilled ribs is no secret – let the grill do its job. Whether you like your ribs grilled low and slow for tender, fall-off-the-bone meat, or you wrap those babies in aluminum to get 'em in and out in an hour with drip-down-the-cheek juiciness, the trick is to let the grill do what it does best… and for that, you'll need a few grill accessories.
Take the pressure off your tailgating grill game and make every drop count with this premium basting brush. Last but not least, look the grill master part in this Weber apparel. When the day is done and bellies are full, put the hardest working piece of grill equipment to work… your grill brush.
Ever wonder what the difference is between baby back ribs and spareribs? Heard the word "shiner" but didn't know what it meant? Rest assured, we've all been there. That's why, as your go-to resource for everything ribs, we've created these Grill Skills to help you on your journey to becoming a ribs master.
Related Posts