Grilled Chicken Wings for your Next Tailgating Party
Front and center at any tailgating party is usually a platter or three of chicken wings, also known as the quintessential football tailgating party food.
Chicken wing aficionados love to compare recipes and cooking methods. At Weber, we love our chicken wings cooked on the grill, and that means smoked, planked, straight-up grilled or [insert your favorite grill method here].
Grilled Chicken
Wing Recipes
Whether you're tailgating at home, rolling the grill down the street for a neighbor's cul-de-sac football party, or you're social distancing outside the stadium, the following chicken wing recipes travel well and grill up even better.
Buffalo Chicken Wings with Creamy Blue Cheese and Apple Slaw Recipe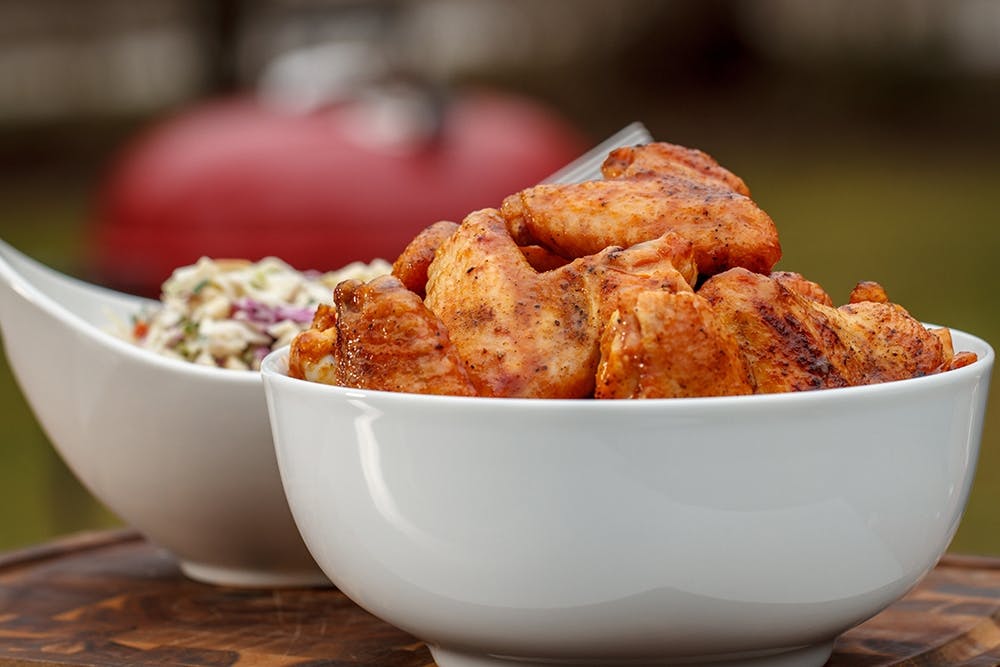 Chicken. Buffalo sauce. Blue cheese. Yes, yes, yes. While at first, this seems like a straightforward chicken wing recipe with the usual Buffalo sauce and blue cheese dressing, oh dear friends, you're in for a treat.
Hints of garlic, brown sugar, cayenne pepper and did-we-mention-the-apple-slaw all meld into a lip-and-finger-licking fusion of flavors. The blue cheese in this Buffalo chicken wing recipe is actually in the apple coleslaw.
While you can cook these chicken wings on any grill, we love them on a charcoal grill. As a charcoal grill maser, the Rapidfire Chimney Starter is the fastest and easiest way to get grilling and start eating. Learn how to use a charcoal chimney starter here.
Sweet and Spicy Chicken Wings with Sriracha, Honey and Lime Recipe
Grab your napkins and wet naps because our sweet and spicy chicken wing recipe has just the right amount of sticky honey that you'll want to make sure you're cleaned up when you go in for seconds, thirds, fifths, you get the idea.
This mouthwatering, flavorful recipe is balanced beautifully with chili-garlic, lime, soy sauce, coriander and cayenne pepper. The trick to this recipe is air-drying the wings in the refrigerator for about four hours after coating them in the spice rub.
This sweet and spicy grilled chicken wing recipe pairs well with asparagus and tomato salad.
Grilled Barbecued Chicken Wings with Chipotle and Soy Glaze Recipe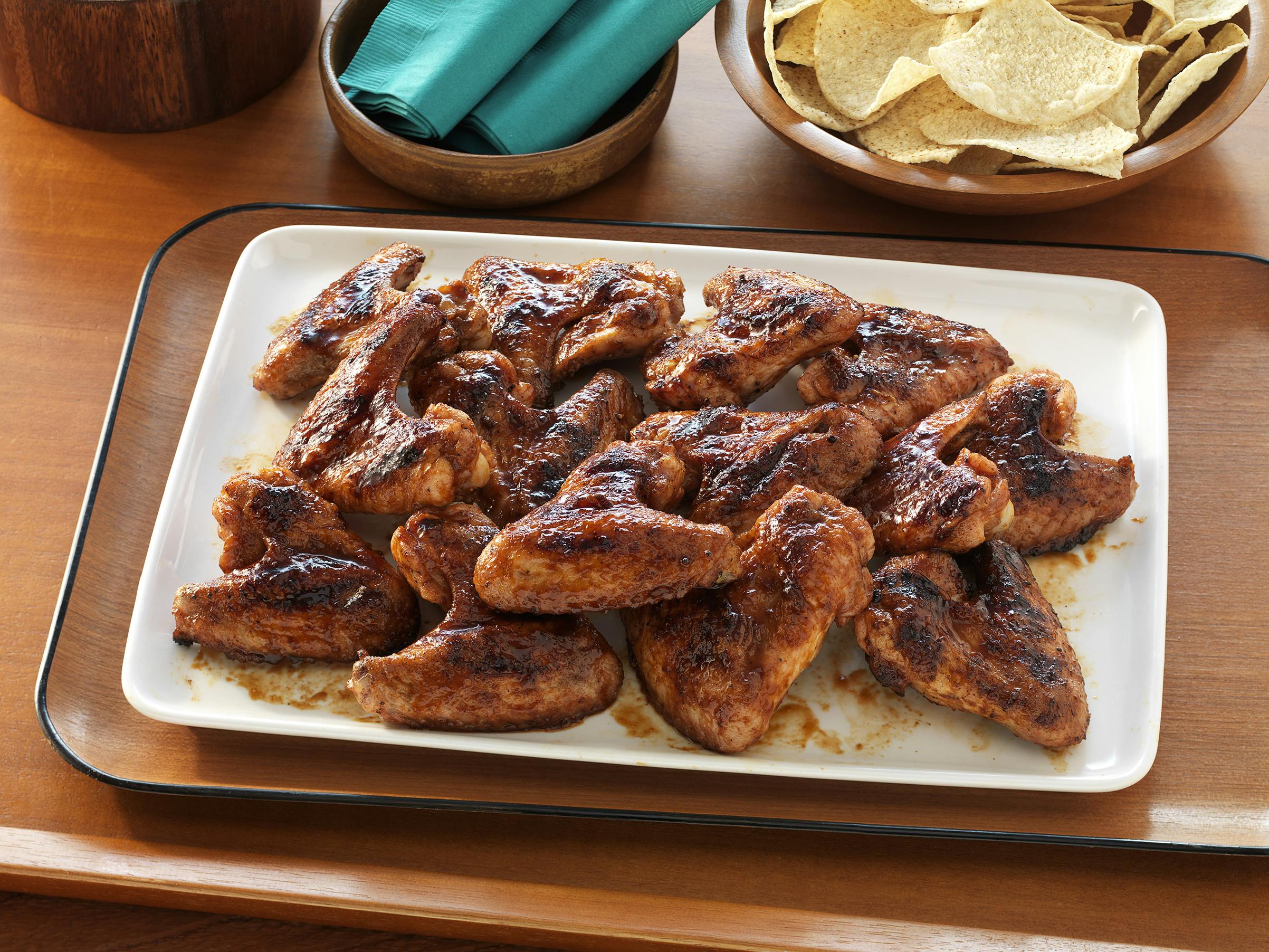 This barbecued chicken wing recipe will have your taste buds dancing and everyone at your tailgating party begging you for more. Full of orange flavors – we're talking orange marmalade, orange juice and grated orange zest, it will bring a smile to everyone's face.
In addition to the chipotle chiles, ingredients like cilantro, soy sauce, scallions, garlic, adobo sauce and cumin, will have your mouth watering the minute these wings hit the grill.
For this grilled barbecued chicken wings recipe, we recommend using our Premium Tool Set for turning and flipping to ensure each wing is cooked to perfection. Keep your Premium Basting Brush close at hand as it will help to coat the wings with every ounce of sauce.
For the Gourmet Grill Master
Any way you grill them, chicken wings are the perfect tailgating party food. For the gourmet grill master, explore endless grilling possibilities with Weber's Gourmet BBQ System. Grill anything from chicken wings, pizza, casseroles, burgers, vegetables, and so much more, all from the comfort of your backyard.
Related Posts