2 pc Rapidfire Fire Starters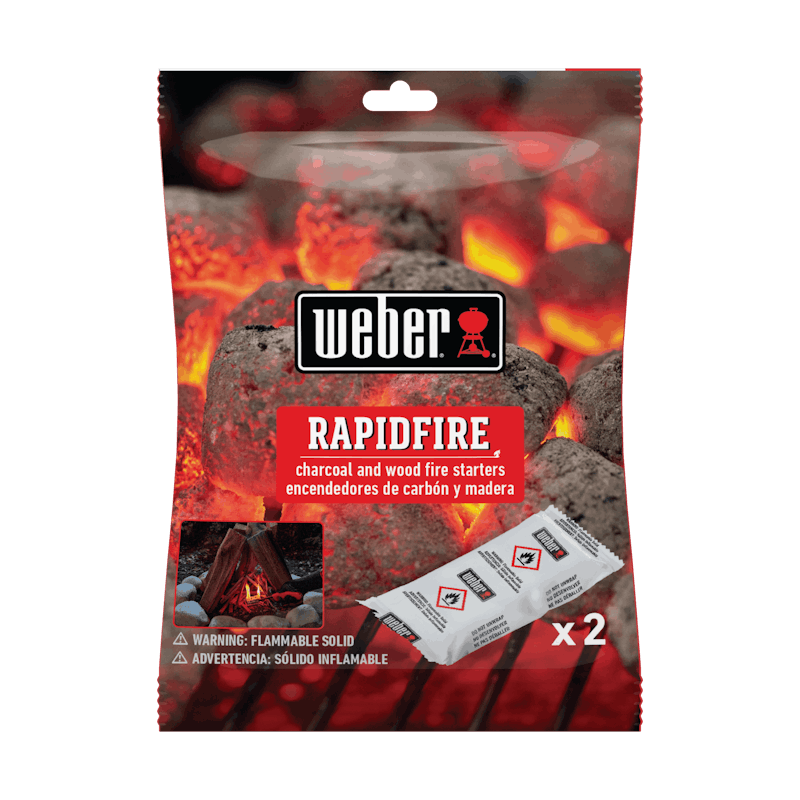 Charcoal & wood fire starters
The Weber Rapidfire Fire Starters are perfect for igniting everything from charcoal & campfires, to indoor fireplaces. The convenient, and easy to transport, single use packs ignite in most weather conditions, even when wet.
Complete the Set

Rapidfire Chimney Starter

Carousel containing list of product recommendations. Please use left and arrows to navigate.
2 pc Rapidfire Fire Starters
Professional Grill Assembly for $99

Book a professional to help assemble this grill for only $99. All bookings and inquiries are handled by Handy.

Learn More
Out Of Carton Dimensions

0.5"H x 1"W x 2.25"D

Individual Carton Dimensions

0.79"H x 3.13"W x 4.2"D

Quantity

2
Charcoal Accessories
Keep Exploring