Cooking with a gas barbecue makes preparing a meal as easy as turning a switch. Your gas barbecue will be ready in a few minutes.
Getting to grips with gas barbecuing
Essential gas barbecue tips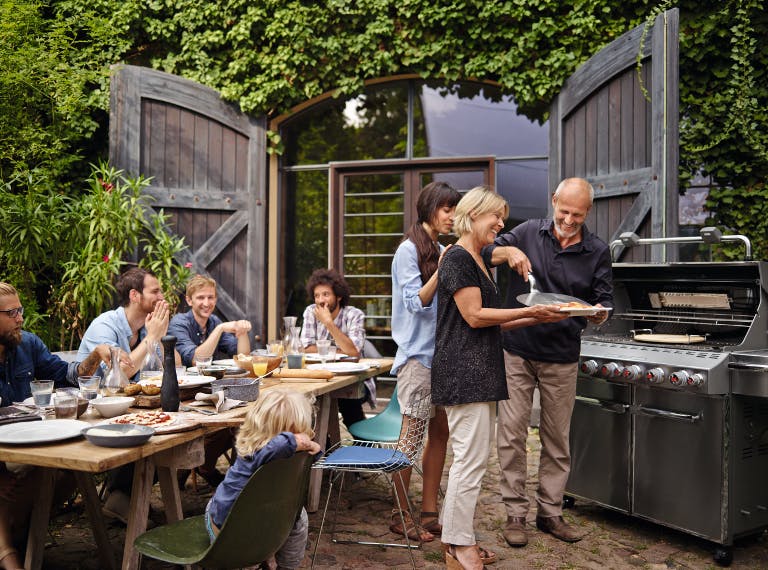 One of the best things about cooking with a gas barbecue is the fact that it's so quick to get started. Follow our incredibly simple set of gas barbecue instructions for lighting your barbecue and you'll be up and running in no time!
To get the best performance from your gas barbecue always ensure the grates are clean before every use; you'll achieve better grill marks on the food, avoid food sticking and flare ups. Performing regular cleaning and maintenance, will help your barbecue last longer.
This is a carousel of various images or videos. Use Next and Previous buttons to navigate.
Setting a New Standard

Setting a New Standard
How do I find the right gas barbecue for me?
What are the best foods to cook on a gas barbecue?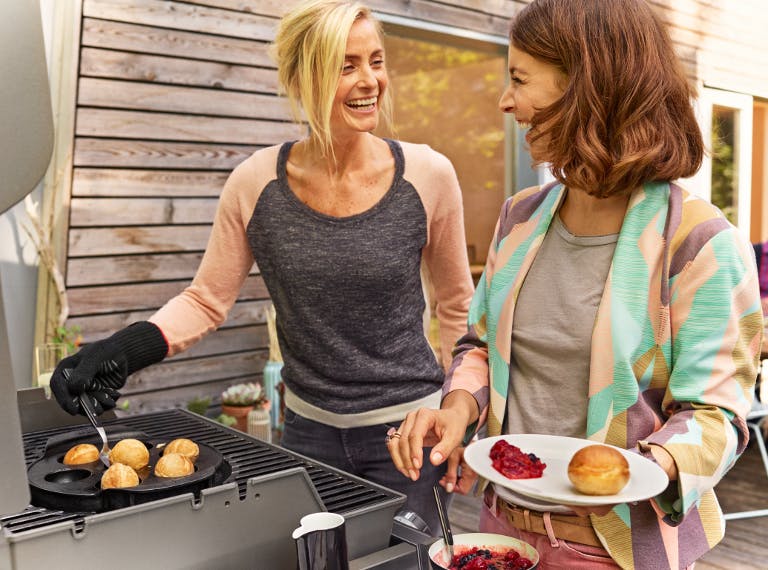 The menu possibilities for barbecues are endless – there is no limit to what you can experiment with on a grill. Designing your barbecue menu is where the excitement begins!
Have a look at our tantalising menu inspiration for all tastes and occasions:
A meat-eaters dream: It's hard to beat that sensation of firing up the barbecue and placing some freshly-marinated pieces of meat on top. Why not whet everyone's appetite with some homemade sausage rolls? Next you could grill a mezze of different meats like a brisket, some skewered meatballs and an asian steak. You'll have a table full of very satisfied meat-fans at the end.
A veggie delight: Vegetarians should be equally as excited about the prospects of a barbecue as meat-eaters are. Start with perhaps some Portobello mushrooms with parsley pesto and goat cheese. Next, use your pizza stone and start crafting your best homemade pizza yet! Follow this up with some berry waffles to really top the evening off.
Bread baking: Start the day off right with some focaccia bread baked on the barbecue! Or master naan bread on the barbecue for your special curry night ahead.
No matter what you end up grilling, use our cooking method table for the optimal core temperature and approximate cooking times, ensuring perfectly cooked food, every time.
When's the best time to barbecue?
With so many different ways to cook and recipe ideas, barbecuing is the perfect way to prepare food at any time of the year. Go all-out and hold barbecue parties for weekend get-togethers, watching big sports events, bank holidays or birthdays, or simply just enjoy the art of cooking with a gas barbecue in the evening after work.
Barbecuing in the colder months is not only possible but a great way to create delicious hearty meals due to the moisture in the winter air keeps your food juicy. Thanks to the iGrill, our app-connected thermometer which allows you to monitor the doneness of your food, you don't need to stand outside in the cold!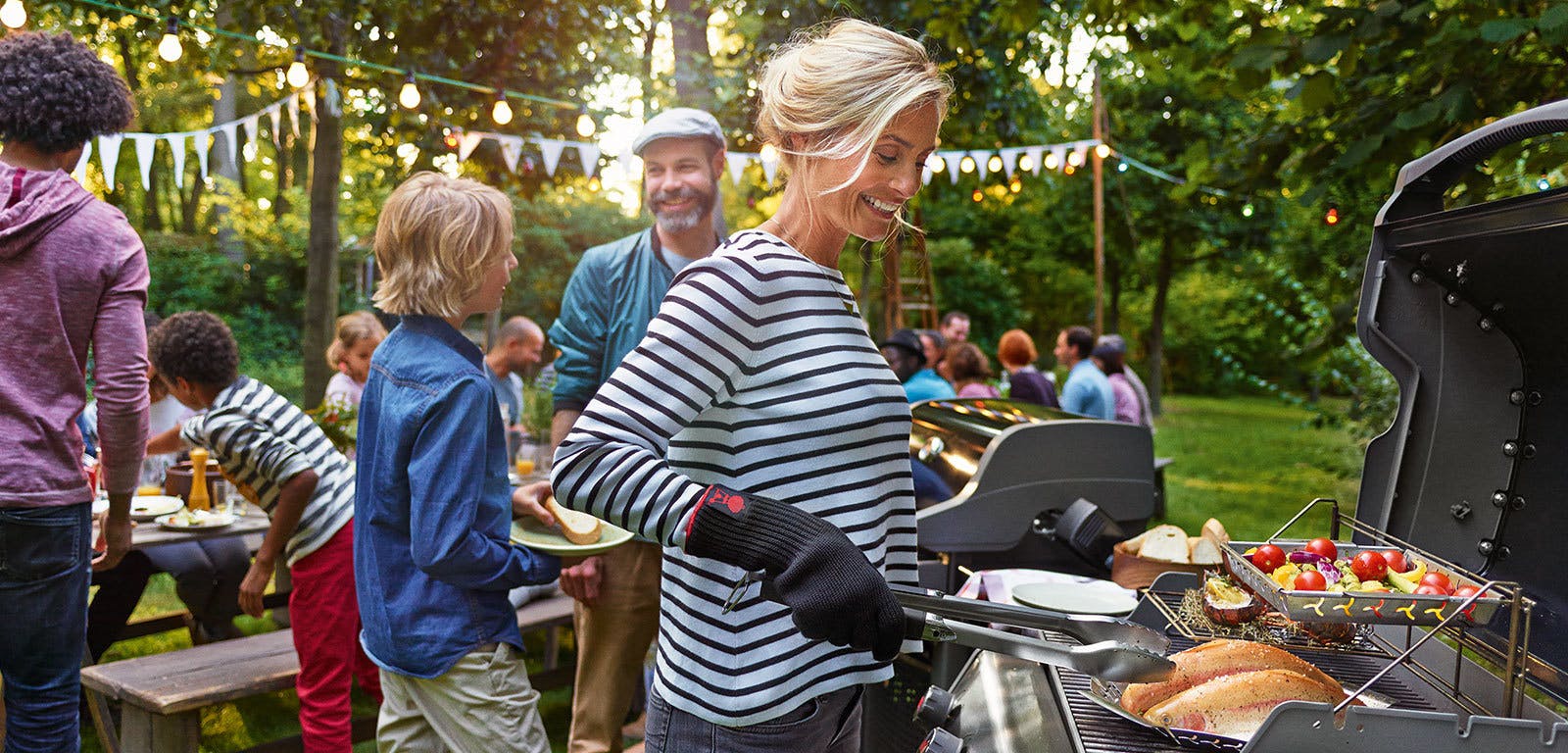 Summary
Our gas bbq tips will help you get started with your own gas grill: how to set it up, the importance of cleaning your machine, and - most importantly - how to cook with a gas BBQ. With Weber's grilling equipment in your hands, you are just a few steps away from your ultimate outdoor cooking experience.