Weber® Q 2000 Gas Grill (Liquid Propane)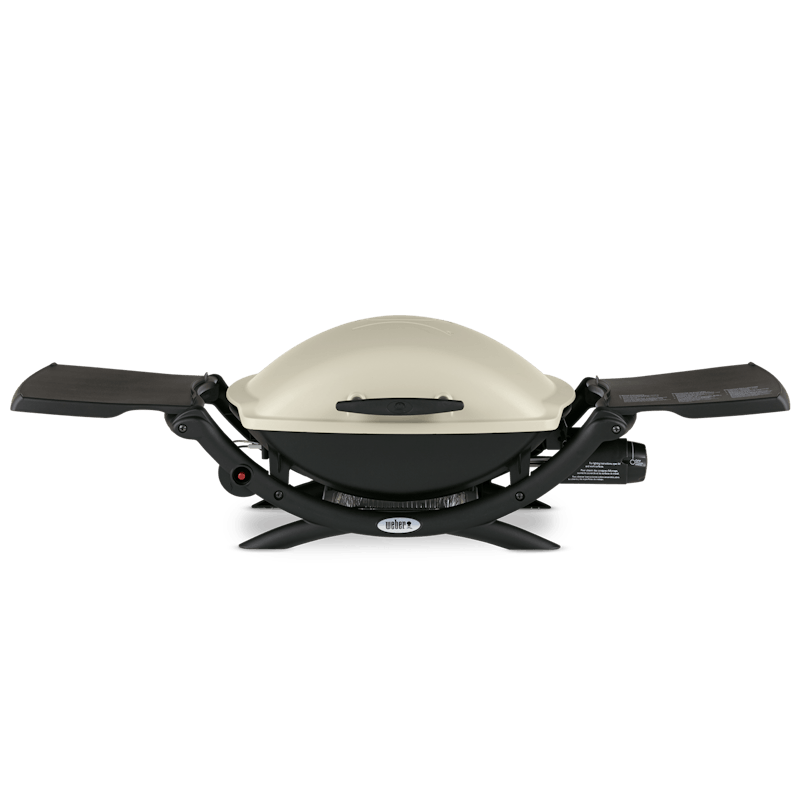 Voyage without a destination and savor the journey. Watch the sunrise with the rich aroma of breakfast infusing the air, courtesy of your favorite travel companion. The Q 2000 portable gas grill ventures as far as the quest calls.
NOTE: Can accommodate a full-size, 20 lb. fuel tank when using an
adapter hose
Complete the Set

Premium Grill Cover - Q 200/2000 series
Carousel containing list of product recommendations. Please use left and arrows to navigate.
Weber® Q 2000 Gas Grill (Liquid Propane)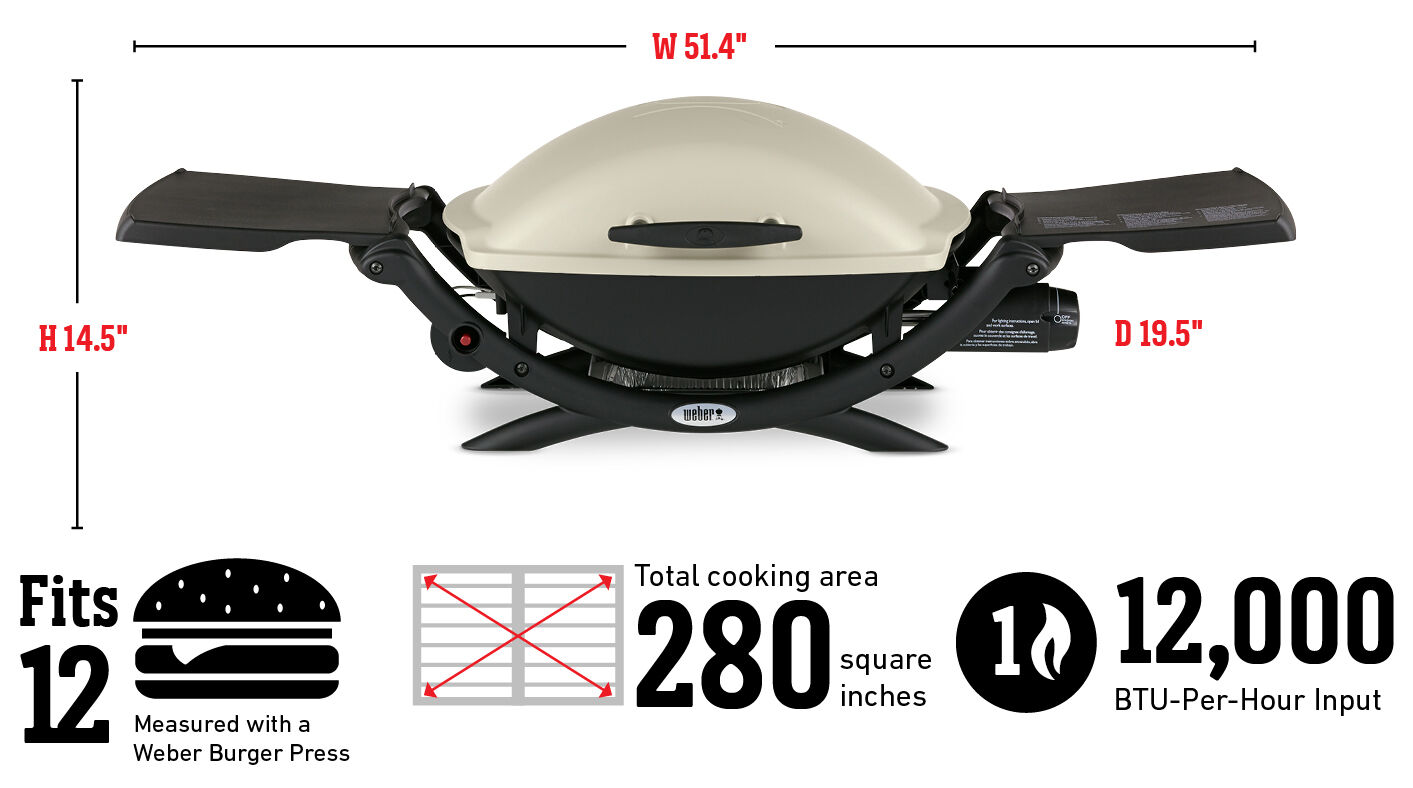 Main burners: BTU-per-hour input

12,000

Dimensions - Lid Open and Tables Out (inches)

26"H x 51.4"W x 24.3"D

Dimensions - Lid Closed and Tables Out (inches)

14.5"H x 51.4"W x 19.5"D
Primary cooking area (square inches)

280

Total cooking area (square inches)

280

Stainless steel burners

1
View All Specifications
Warranty Information
Frequently Compared

Weber® Q 2000 Gas Grill (Liquid Propane)

Price:

Main burners: BTU-per-hour input:

12,000

Dimensions - Lid Open and Tables Out (inches):

26"H x 51.4"W x 24.3"D

Dimensions - Lid Closed and Tables Out (inches):

14.5"H x 51.4"W x 19.5"D

Primary cooking area (square inches):

280

Weber® Q 2200 Gas Grill (Liquid Propane)

Price:

Main burners: BTU-per-hour input:

12,000

Dimensions - Lid Open and Tables Out (inches):

26"H x 51.4"W x 25.1"D

Dimensions - Lid Closed and Tables Out (inches):

15.5"H x 51.4"W x 19.5"D

Primary cooking area (square inches):

280

Weber® Q 3200 Gas Grill (Liquid Propane)

Price:

Main burners: BTU-per-hour input:

21,700

Dimensions - Lid Open and Tables Out (inches):

55.5"H x 50.2"W x 30"D

Dimensions - Lid Closed and Tables Out (inches):

43.5"H x 50.2"W x 21"D

Primary cooking area (square inches):

393