Huevos Veracruz on the Summit Charcoal Grill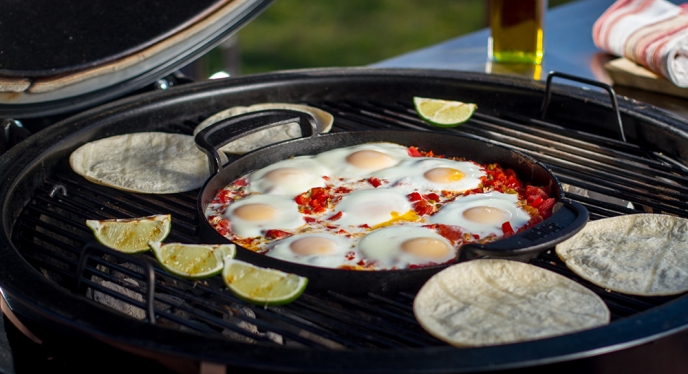 I love to use the Gourmet BBQ System Griddle on my Weber Summit Charcoal Grill, especially at breakfast. The griddle gives me flexibility with the added benefit of tons of grilling real estate around the perimeter. It's perfect grill multi-tasking.
While eggs and bacon are satisfying for breakfast, if I'm firing up the grill in the wee hours, I'm going all out. Whether I'm feeding myself, or a crowd, Huevos Veracruz is on the menu.
Looking to start your morning off the right way, check out Jamie's recipe below. For added inspiration, here's a video putting it all together.