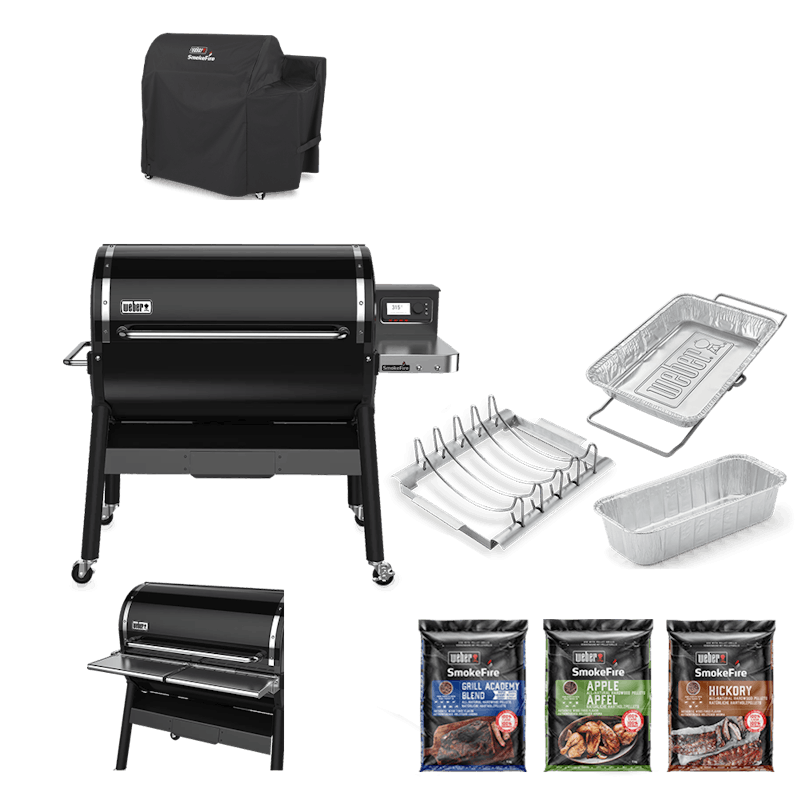 Become a pellet grilling pro with this all-in package along with your SmokeFire EX6 grill. Buy this all-in package and save 7%. Never worry about missing out on essential accessories or fuel and be prepared for any grilling adventure ahead of you.
Part Number:
#
113849_smokefire-set
REPLACEMENT PARTS
In need of a new part for your barbecue? Search your schematic for all parts.
Find Parts
NEED SUPPORT
Contact our Customer Service Team with any questions on compatibility with your Weber barbecue.
Contact Us