Go-Anywhere Charcoal Barbecue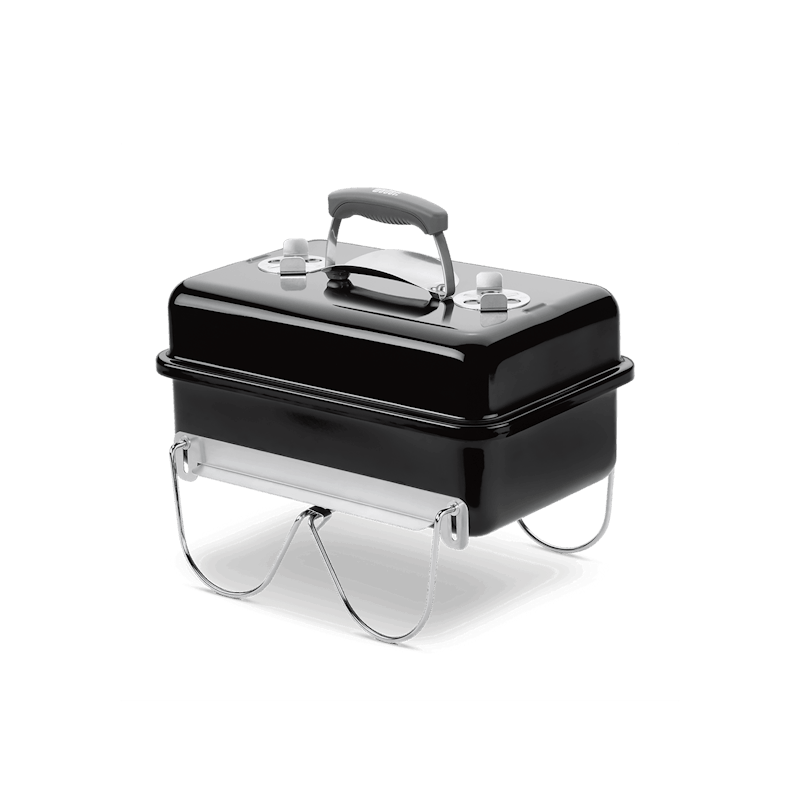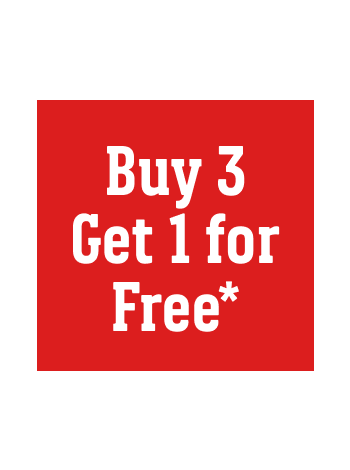 Travel with a taste of home. While spending most days on the way to somewhere else, the Go-Anywhere portable charcoal barbecue brings you back, even while on the road.
Complete the Set




Cleaning Kit for Charcoal Barbecues

Rapidfire Compact Chimney Starter

Carousel containing list of product recommendations. Please use left and arrows to navigate.
Go-Anywhere Charcoal Barbecue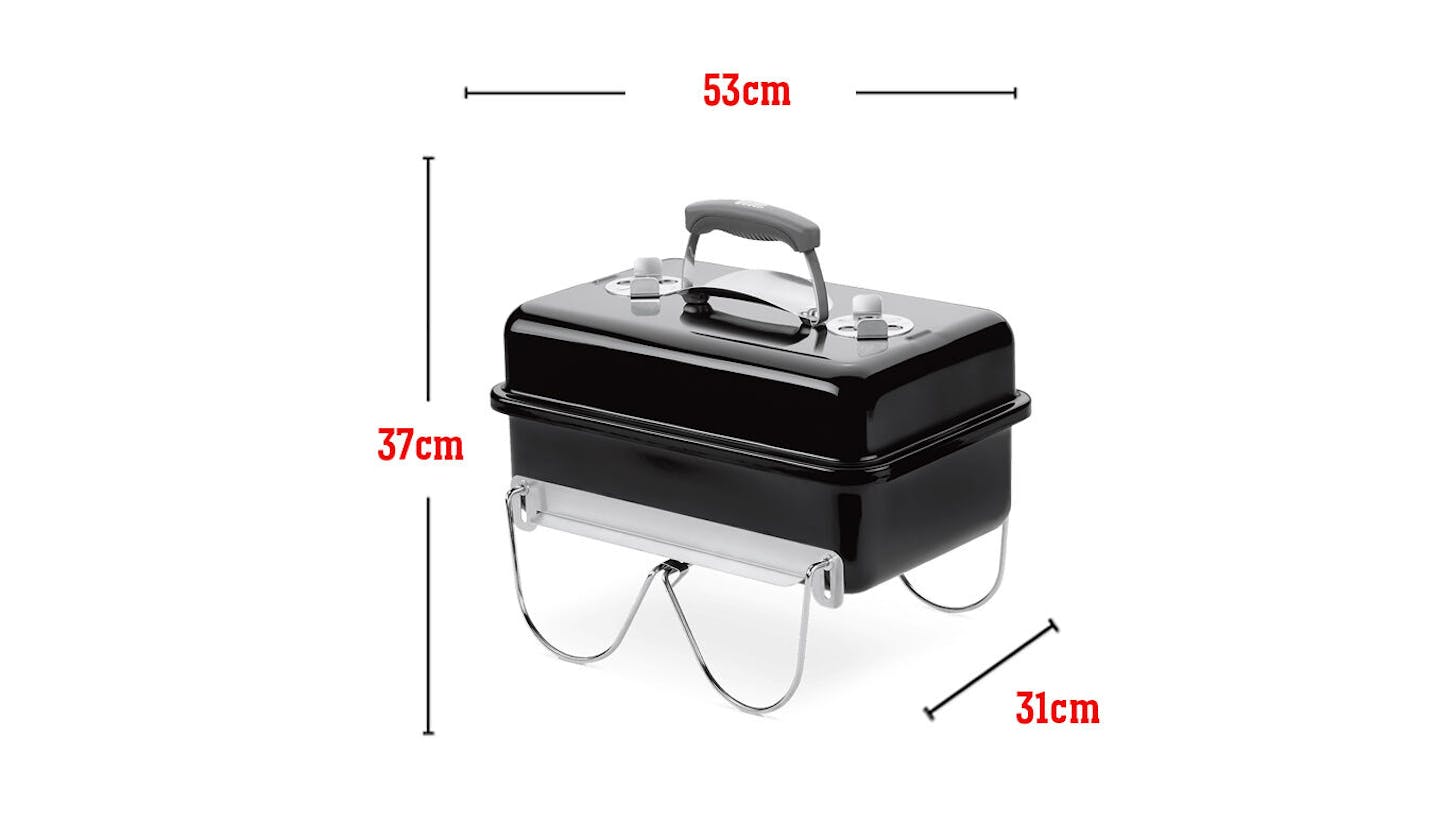 Dimensions - Lid Closed (centimetres)

36.9cm H x 53.4cm W x 31cm D

Primary cooking area (centimetres)

42 x 26

Weight (kg)

6.78
Fuel type

Charcoal

Glass-reinforced nylon handles

1

Cooking Grates

Plated steel cooking grate
View All Specifications
Warranty information
Frequently Compared

Go-Anywhere Charcoal Barbecue

Price:

Dimensions - Lid Closed (centimetres):

36.9cm H x 53.4cm W x 31cm D

Primary cooking area (centimetres):

42 x 26

Weight (kg):

6.78

Fuel type:

Charcoal

Smokey Joe® Charcoal Grill 14"

Price:

Dimensions - Lid Closed (inches):

17"H x 14.2"W x 14.5"D

Diameter (inches):

14

Primary cooking area (square inches):

147

Total cooking area (square inches):

147

Go-Anywhere Gas Grill

Price:

Main burners: BTU-per-hour input:

6,500

Dimensions - Lid Closed (inches):

14.5"H x 21"W x 12.2"D

Primary cooking area (square inches):

160

Total cooking area (square inches):

160