Smoke, Sear & Everything In Between
SmokeFire's 200-600°F temperature range gives you the versatility to sear, smoke, bake and everything in between. It's the only grill you need to make perfectly seared medium-rare steak, low-and-slow BBQ ribs, pizza, dessert, burgers or whatever you have a taste for.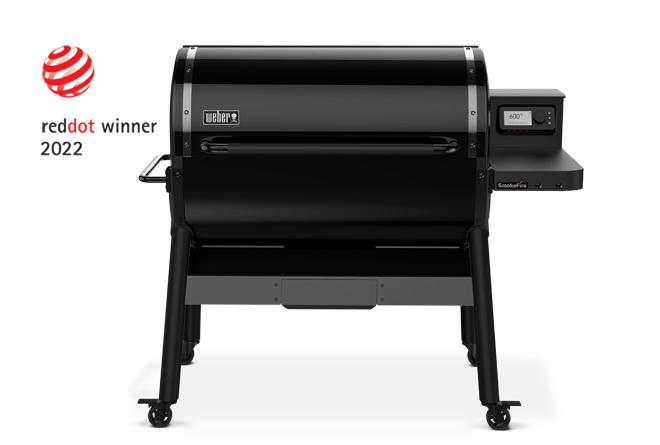 SmokeFire EPX6 Wood Fired Pellet Grill, STEALTH Edition
Make food never thought possible in your backyard with the new, blacked-out SmokeFire wood pellet grill.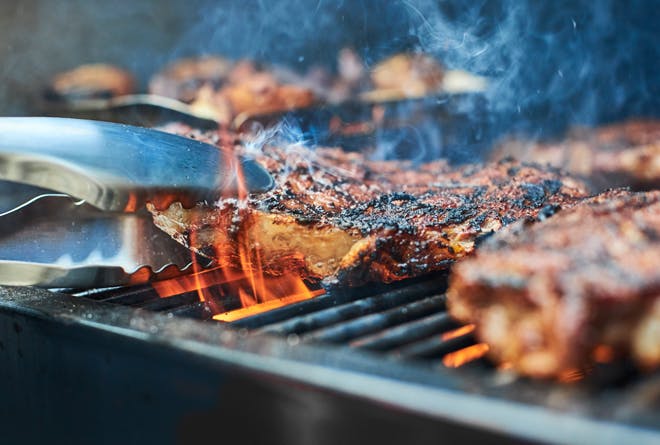 Smoke, Sear & Everything In Between
200-600° temperature range provides the versatility to sear steak, smoke ribs, bake pie, roast veggies, and everything in between. It's a true all-in-one grill that sears as well as it smokes.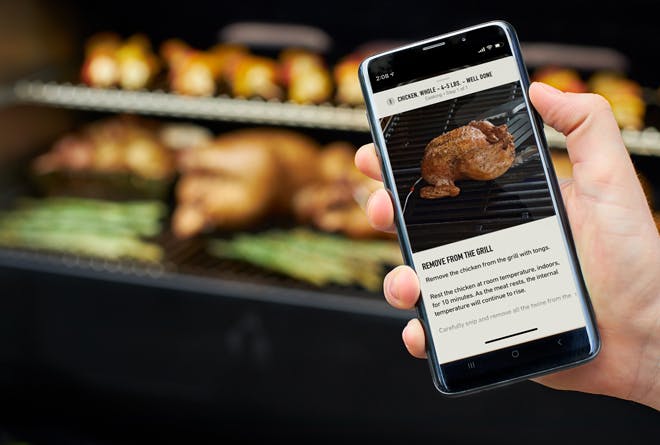 A High-Tech Way to Grill
Integrated WEBER CONNECT smart technology guarantees that food comes out perfectly, no matter what's on the menu – with real-time food monitoring, as well as flip and serve notifications that tell you when it's the ideal temperature to serve.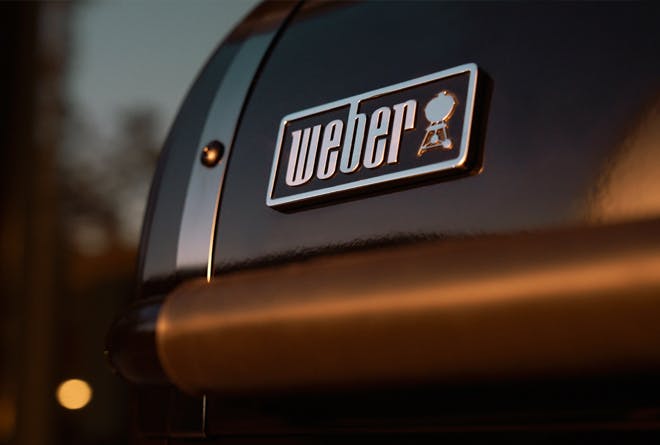 Built To Last
Weber exclusive porcelain-enameled finish withstands the harshest of elements and helps prevent rusting and cracking over time. It also retains heat to keep your grill at a precise temperature throughout the entire cook.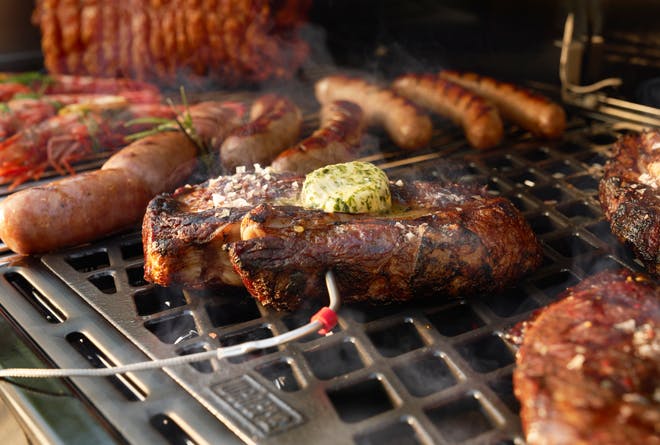 Make food you never thought possible
Turn your SMOKEFIRE barbecue into a stir-fry station, pizza oven, rotisserie and more, with the new WEBER CRAFTED Gourmet BBQ System.
The Proof is in the Engineering
Add to the SmokeFire Experience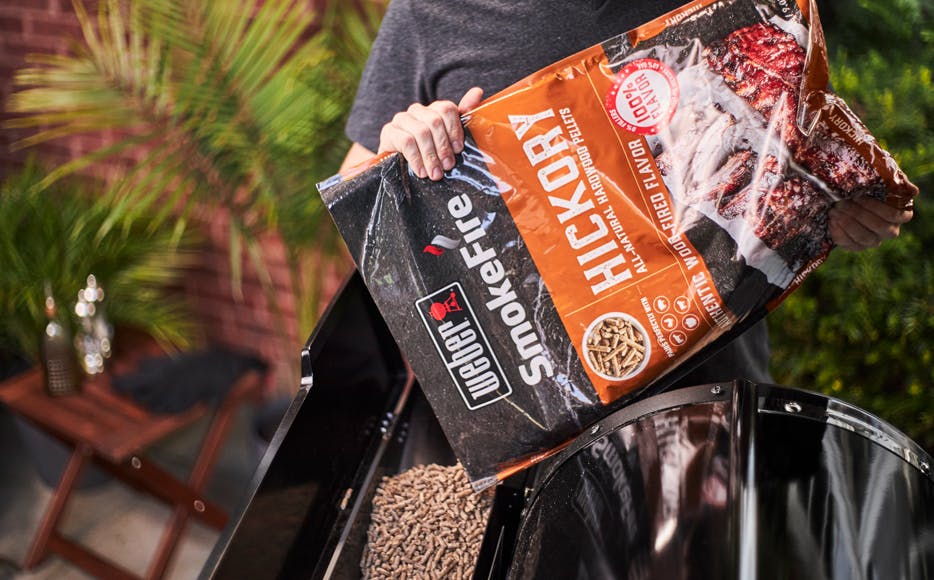 0%fillers, 100% flavor
Authentic Wood Fired Taste
SMOKEFIRE hardwood pellets were thoughtfully crafted for the best tasting BBQ. Designed to enhance the flavor of your food with no fillers, just authentic wood fired taste.