Weber® Q 2200 Gas Grill (Liquid Propane)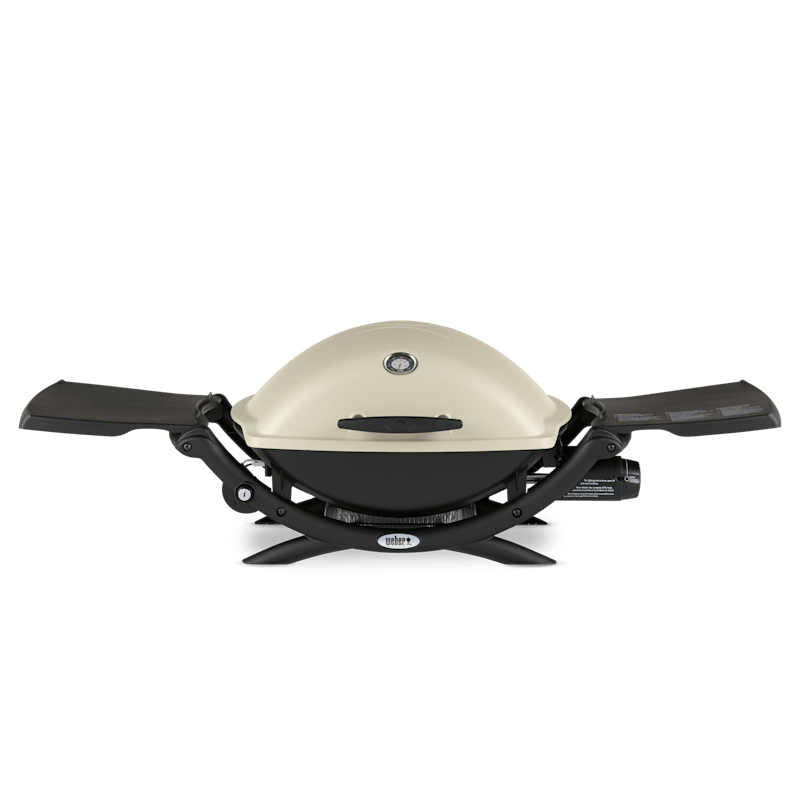 It's the little things that make life feel big. Grill a quick afternoon lunch of burgers and hotdogs, or a fish fillet for family dinner. The Q 2200 gas grill is an easy solution for any meal.
NOTE: Can accommodate a full-size, 20 lb. fuel tank when using an
adapter hose
Complete the Set


Weber Connect Smart Grilling Hub
Carousel containing list of product recommendations. Please use left and arrows to navigate.
Weber® Q 2200 Gas Grill (Liquid Propane)
Professional Grill Assembly for $99

Book a professional to help assemble this grill for only $99. All bookings and inquiries are handled by Handy.

Learn More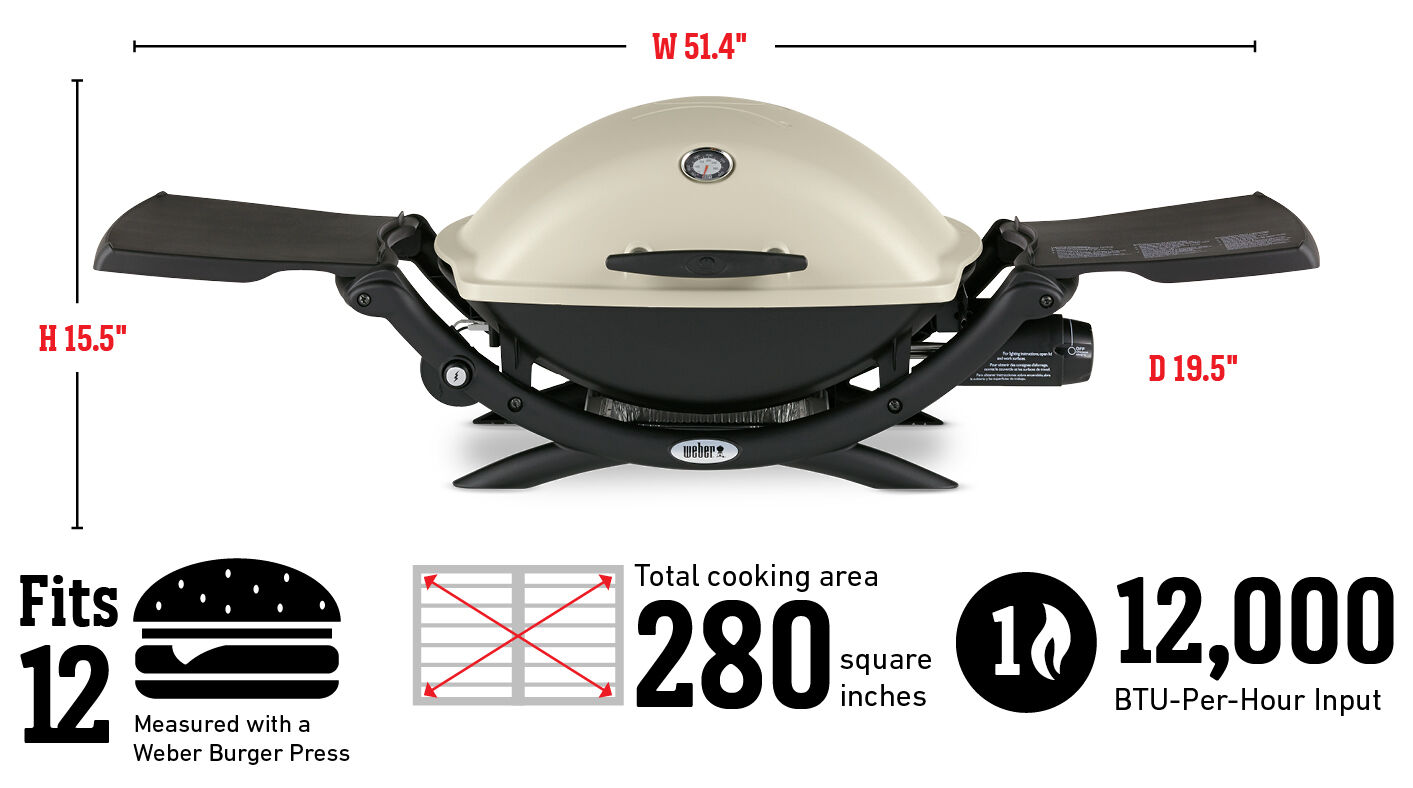 Main burners: BTU-per-hour input

12,000

Dimensions - Lid Open and Tables Out (inches)

26"H x 51.4"W x 25.1"D

Dimensions - Lid Closed and Tables Out (inches)

15.5"H x 51.4"W x 19.5"D
Primary cooking area (square inches)

280

Total cooking area (square inches)

280

Weight (pounds)

43.510
View All Specifications
Warranty Information
Frequently Compared

Weber® Q 2200 Gas Grill (Liquid Propane)

Price:

Main burners: BTU-per-hour input:

12,000

Dimensions - Lid Open and Tables Out (inches):

26"H x 51.4"W x 25.1"D

Dimensions - Lid Closed and Tables Out (inches):

15.5"H x 51.4"W x 19.5"D

Primary cooking area (square inches):

280

Weber® Q 2000 Gas Grill (Liquid Propane)

Price:

Main burners: BTU-per-hour input:

12,000

Dimensions - Lid Open and Tables Out (inches):

26"H x 51.4"W x 24.3"D

Dimensions - Lid Closed and Tables Out (inches):

14.5"H x 51.4"W x 19.5"D

Primary cooking area (square inches):

280

Weber® Q 3200 Gas Grill (Liquid Propane)

Price:

Main burners: BTU-per-hour input:

21,700

Dimensions - Lid Open and Tables Out (inches):

55.5"H x 50.2"W x 30"D

Dimensions - Lid Closed and Tables Out (inches):

43.5"H x 50.2"W x 21"D

Primary cooking area (square inches):

393