We have rounded up the top accessories to get you grilling this Thanksgiving!
Must Have Thanksgiving Accessories
Look no further for a list of the must have accessories to ensure a successful Thanksgiving meal off your Weber Grill.
Top 6
Thanksgiving Accessories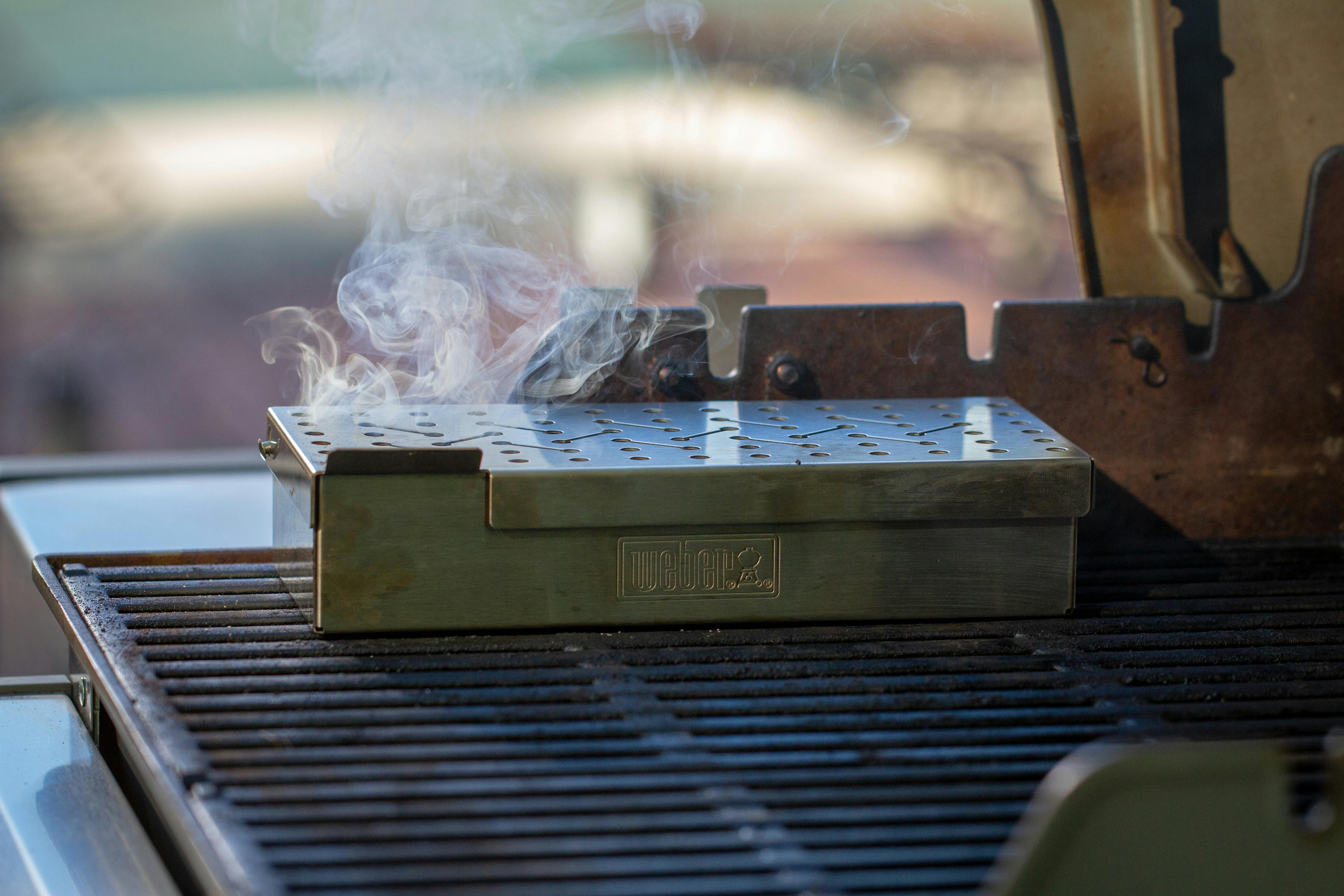 2. iGrill or Weber Connect Smart Grilling Hub
Turkeys take a long time to cook and with the colder weather that most of us have in November, you are going to want your grill to stay nice and warm, so that means no peeking! This is where the smart grilling thermometers come in! The Weber Connect hub turns any grill into a smart grill. It has remote Wi-Fi®️ access, flip & serve notifications, readiness countdowns and send alerts right to your phone about the internal doneness of the turkey. Looking for just a thermometer? The iGrill is an app-connected thermometer that will send alerts right to your phone about the internal doneness of the turkey. Trust me, you are going to be thankful for either one of these accessories!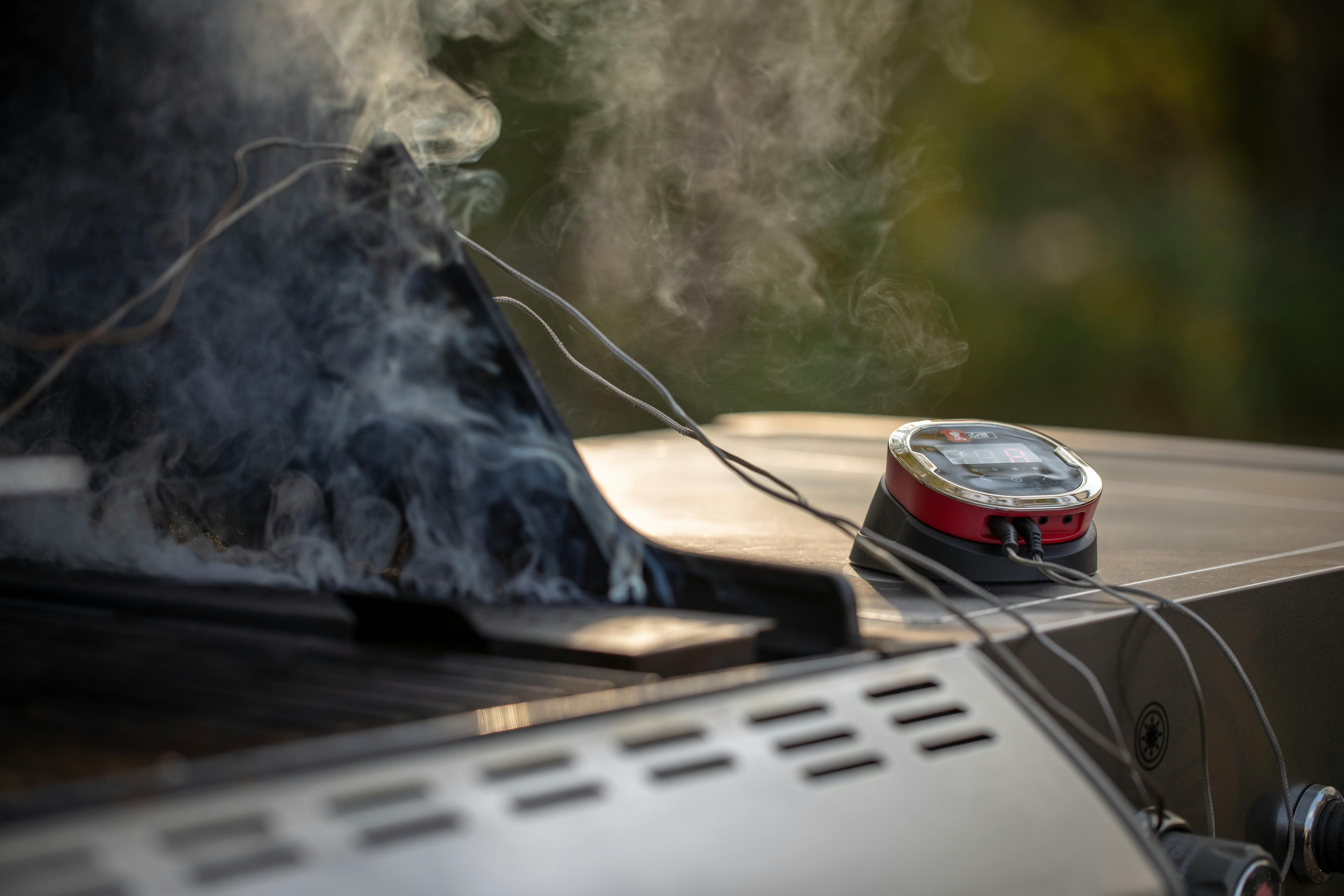 3. Premium Barbecue Rack
Use the 2-in-1 premium barbecue rack for your turkey with a drip pan directly underneath to catch the drippings and use them throughout the cook to baste the turkey. Flip it over, and you can fit up to 5 racks of ribs.
You might check out our fan favorite recipe that uses this technique, Brined and Barbecued Turkey with Pan Gravy.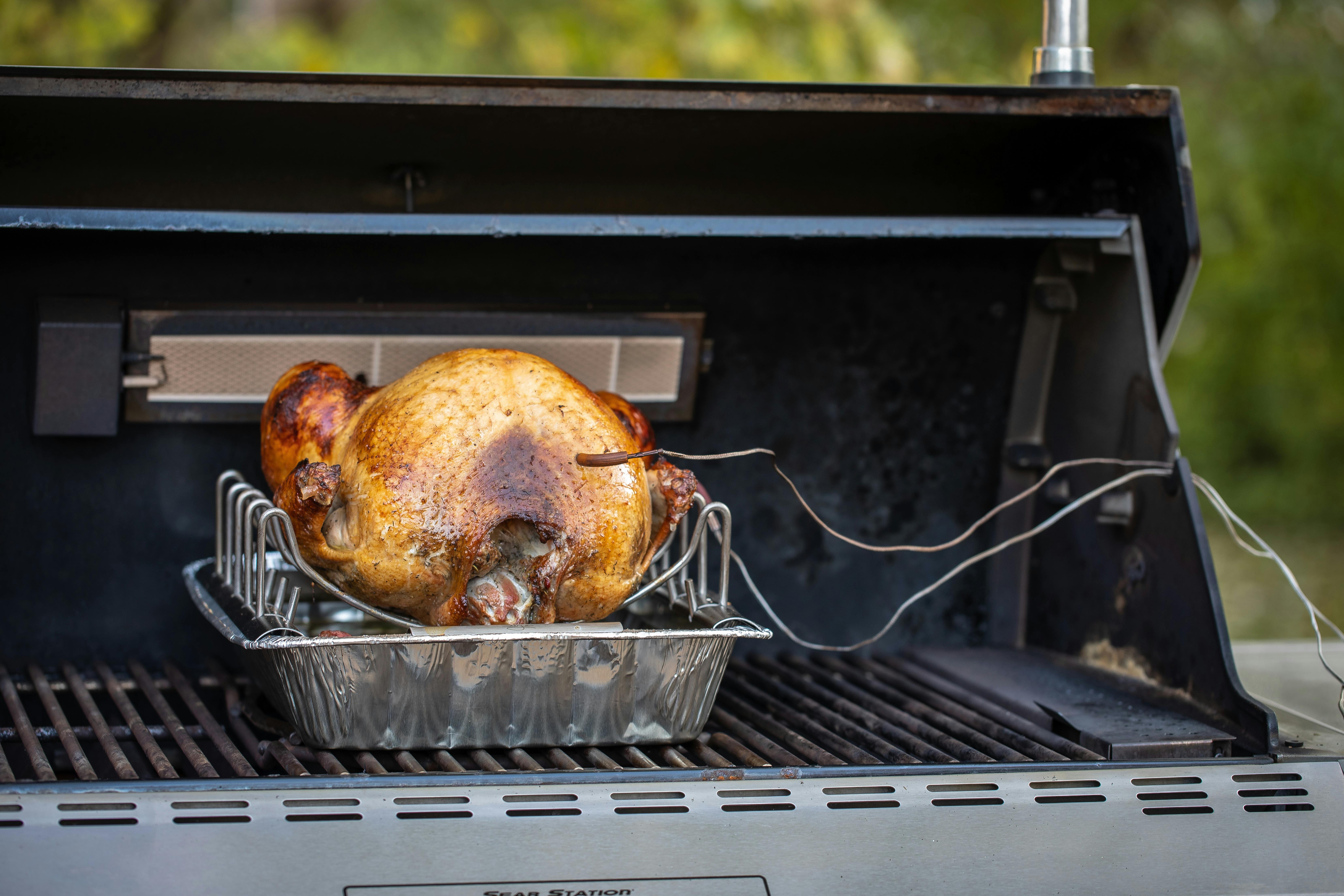 4. Drip PansUse these pans under your turkey to catch drippings and keep your grill clean! Use them under the grates if you need extra clearance height for your rotisserie turkey.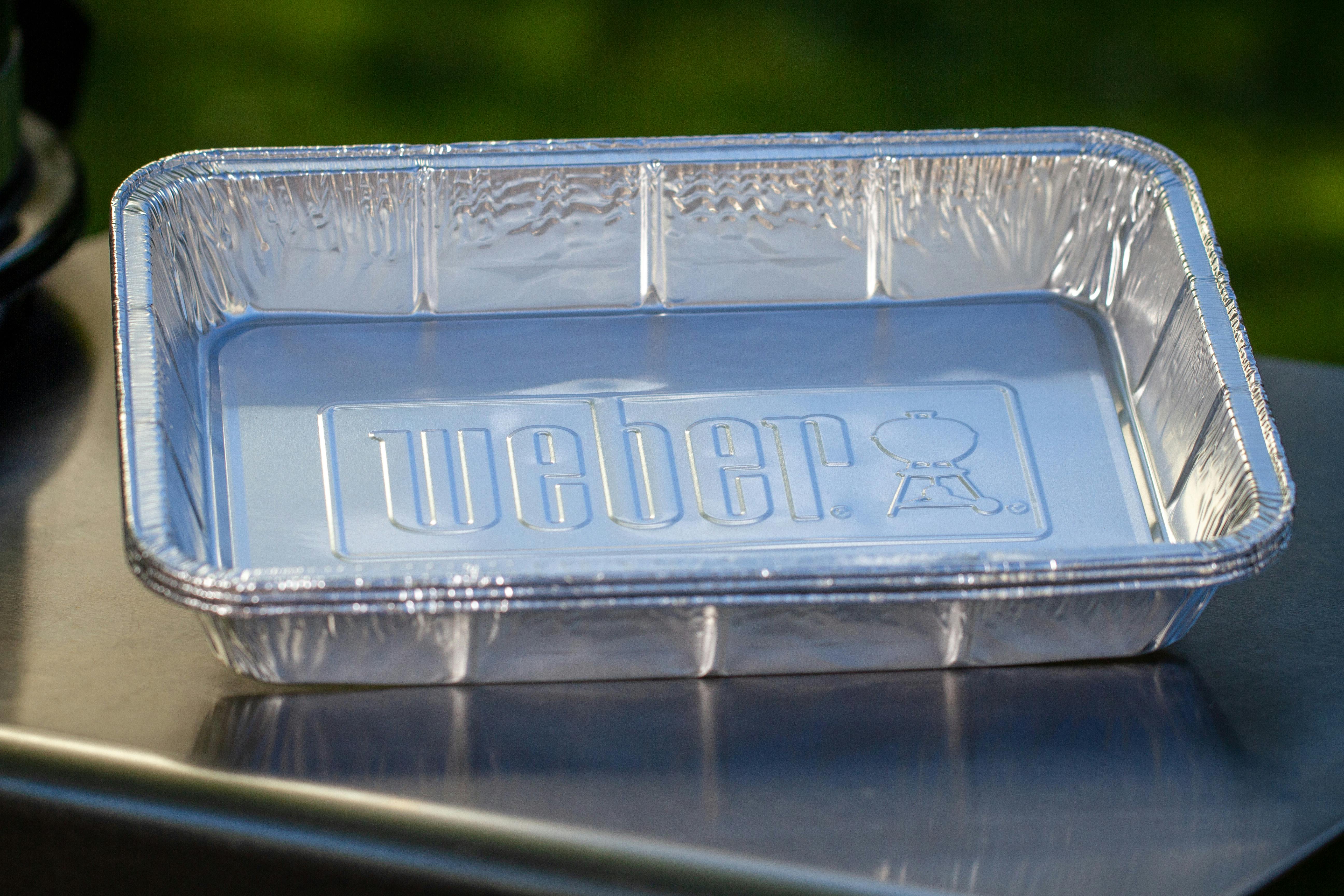 5. Premium Grill Gloves
These gloves are great for giving you maximum grip on food or accessories on the grill. Bonus, they keep your hands warm too!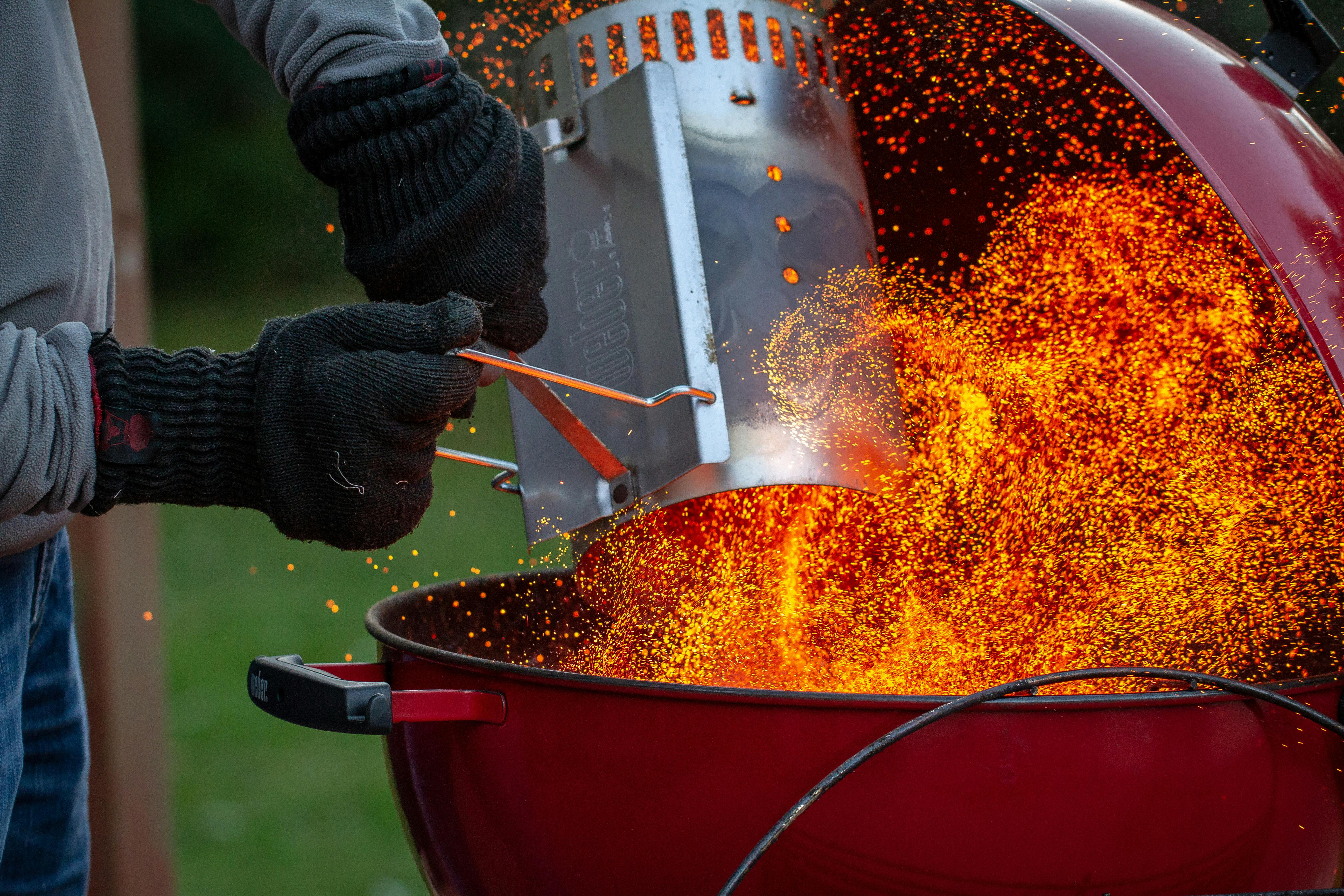 6. Deluxe Grilling Basket
Add some grilled veggies to your dinner table with this veggie basket. The sides on this pan are high enough to stir your veggies without fear of them falling through the grates!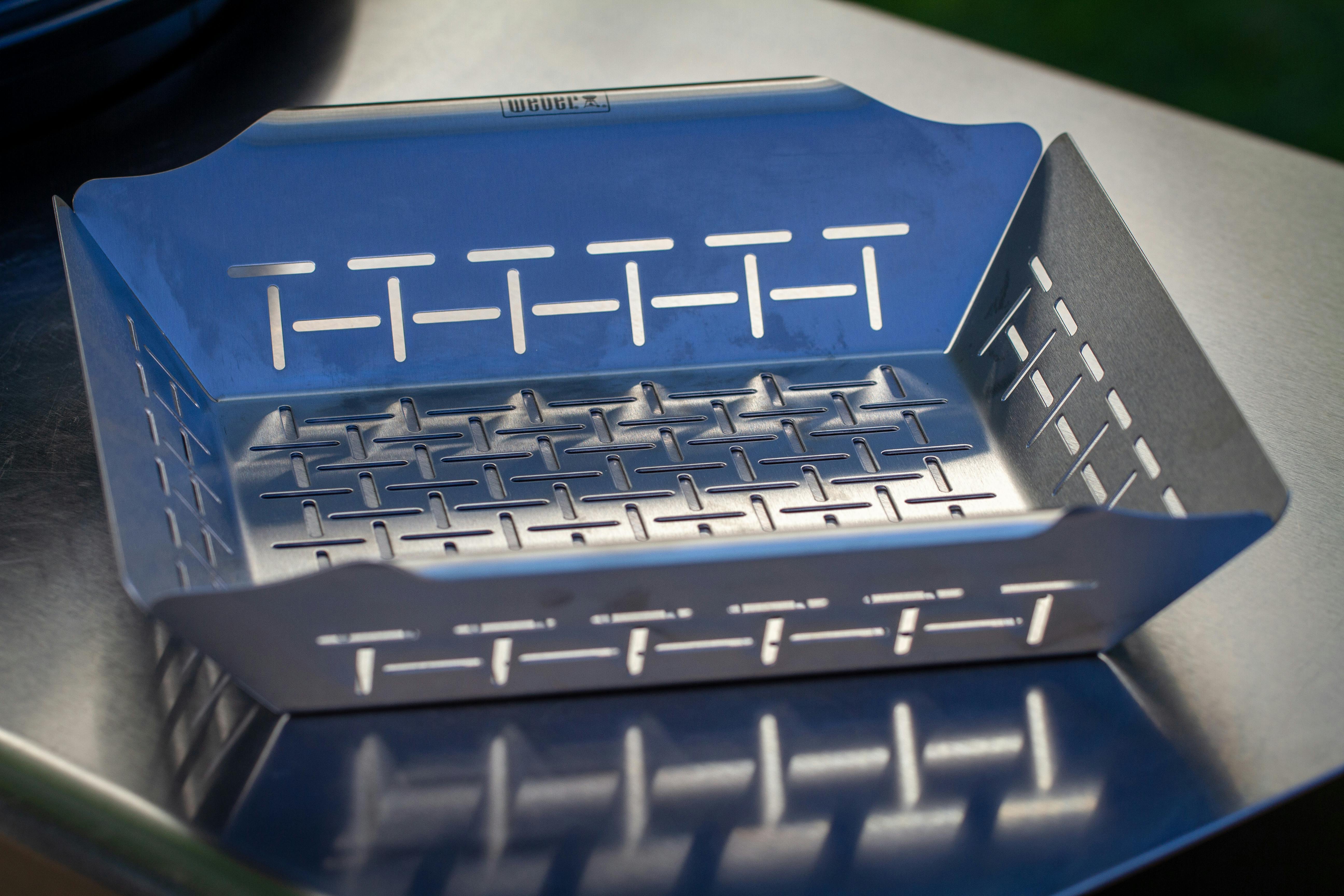 Check out all of our other blogs about turkey! Then share what you grilled with us on social!
Related Posts