It's time for Mother Nature's summer parade of all-stars, and one of the main attractions is corn.
Grilling from the Garden
This is the time. We have reached a glorious time in North America when backyard gardens and famers' markets from coast to coast are teeming with countless shades of vegetables, herbs, and fruits at peak levels of flavor. It's time for Mother Nature's summer parade of all-stars, and one of the main attractions is corn.
We are not talking about that anemic corn of cold-weather months, those pale yellow ears of starchy fiber. Now is the time when fresh ears of corn have absorbed so much life-giving sunshine and fertile nutrients that the kernels are swollen with the sweet milky essence of what corn is meant to be. You could eat the kernels raw (they are that ripe) or you could give them some time on the grill to soften and intensify them even more.
The simplest way, detailed with step-by-step photography in my newest book, "Weber's Ultimate Grilling," is to husk the ears and the brush the bare kernels with something complementary like homemade chile oil.
I use a bit of olive oil with ancho chile powder, paprika, cumin, and salt to brush all over. Then I grill the corn until browned in spots (about 10 minutes) and follow with a final basting of the chile oil before squeezing a bit of lime juice over the top. Trust me, the tastes are spectacular in unison.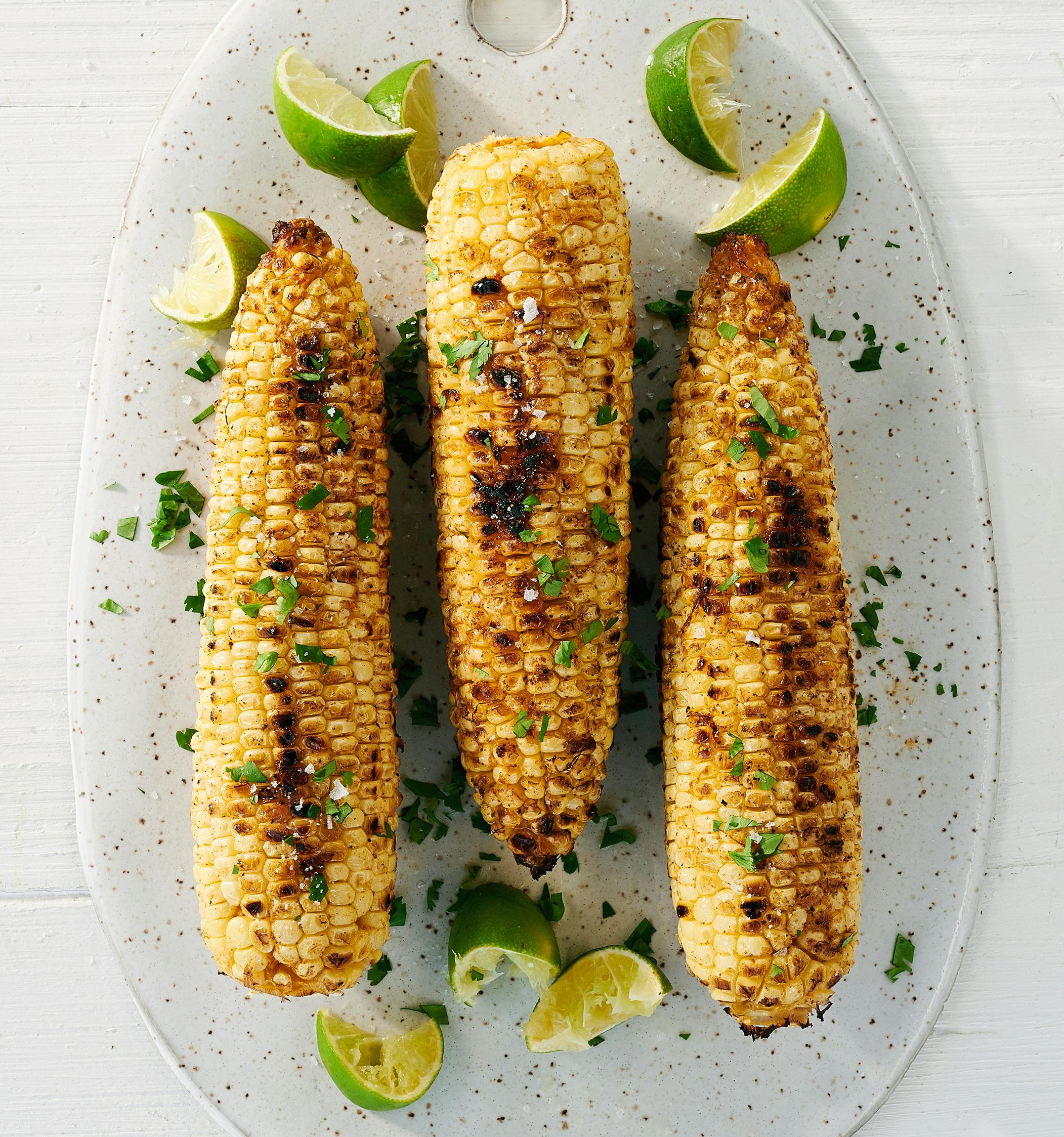 "Weber's Ultimate Grilling" has other options for corn as well, including a method for cooking the ears, with husks still attached, on top of glowing charcoal.
The husks provide a buffer to the extreme heat of the embers while the kernels within are gently steamed. The key is to soak the raw ears of corn first in water, to prevent the papery husks from igniting and to generate the steam.
A slathering of softened butter and a sprinkling of fresh dill are all the adornments necessary for final results so good your eyes will roll back in your head.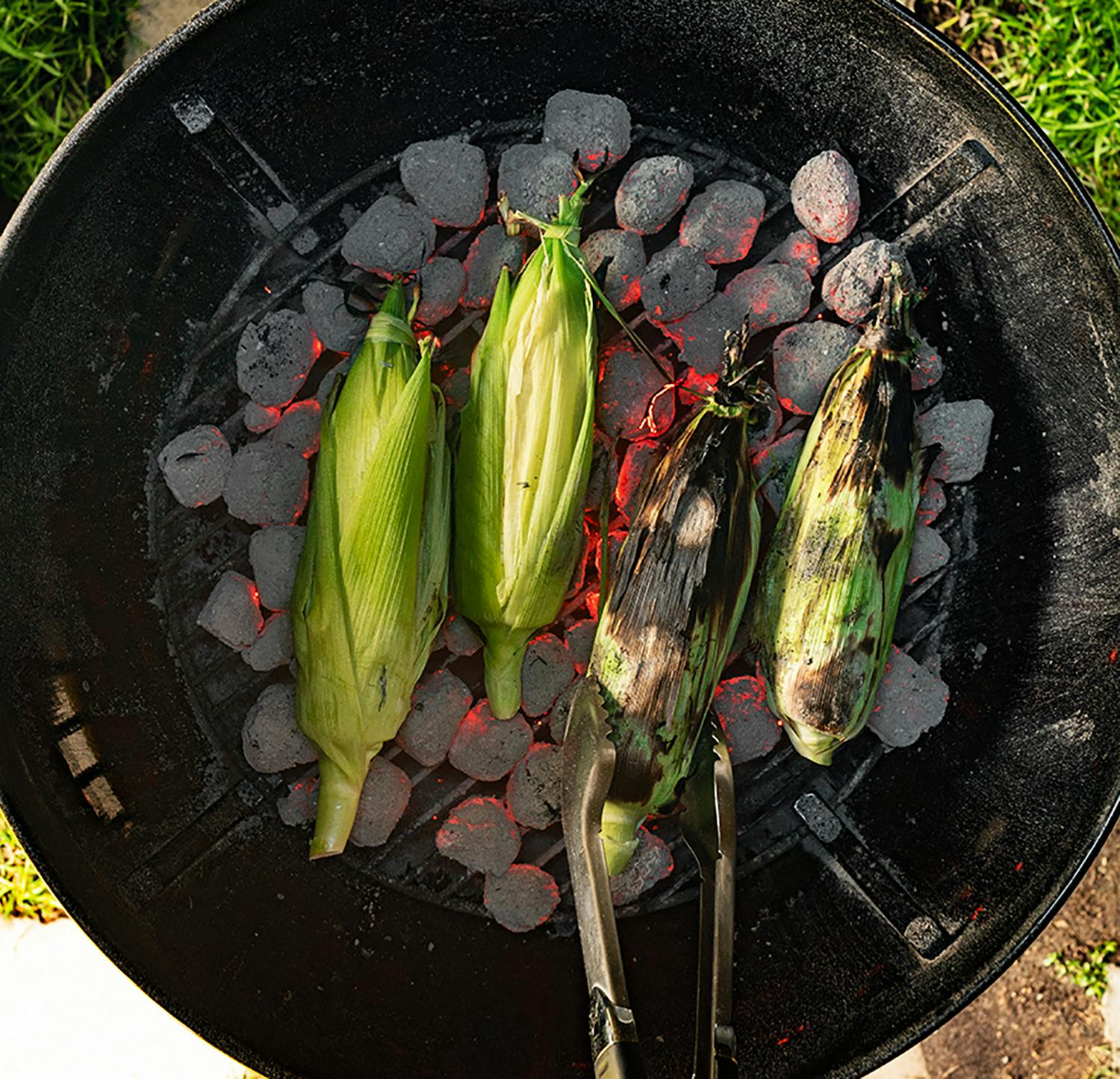 If you are inclined to grill more vegetables and fruits now, please have a look at some of the many plant-based recipes I created in "Weber's Ultimate Grilling."
The vegetable chapter is packed with new ideas for asparagus, eggplant, mushrooms, cauliflower, potatoes, and others. The dessert chapter features everything you need to know about grilling pineapple, bananas, berries, and stone fruit like peaches and nectarines.
During August, Mother Nature stacks the odds of success heavily in our favor. The tastes are all there within the plants themselves. There is no need to fill in any flavor gaps.
Just season the ingredients simply and grill them with the right techniques. This is the easiest and best time of the year to grill from the garden.
Jamie Purviance
Author of "Weber's Ultimate Grilling"

Related Posts