Smokey Johns BBQ St. Louis Spare Ribs on the SmokeFire EX6
"Smokey" John Reaves, the family patriarch first opened our doors for business in 1976 in Dallas, Texas. Back then, they were known as Big John's. One day, the pit inside the restaurant caught on fire. Although there was no damage, the restaurant was filled with a thick cloud of smoke. When one of the regulars came in and saw the smoke-filled room, he said, "y'all should call this place Smokey John's instead of Big John's!". The name stuck. Now, sons Brent and Juan Reaves run Smokey Johns and continue the tradition of hearty helpings with Texas hospitality.
Thanks to John Reaves and the Smokey Johns BBQ team for sharing their St. Louis Spare ribs recipe with us.
This is a carousel of various images or videos. Use Next and Previous buttons to navigate.
Ingredients
3lbs St. Louis Spare Ribs
BBQ Rub:
¼ cup – Salt
¼ cup – Black Pepper
½ cup – Chili Powder
¼ cup – Brown Sugar
¼ cup - Garlic Powder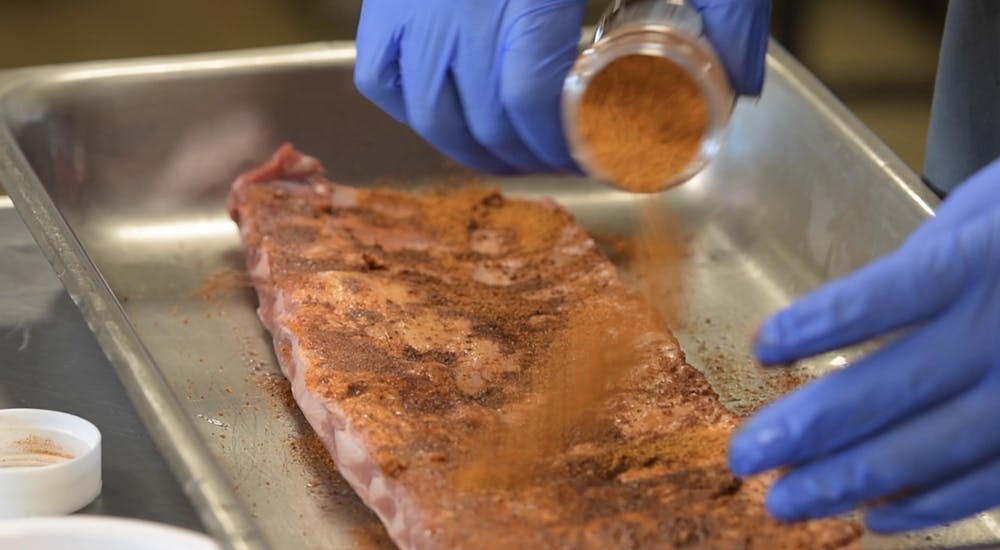 Instructions
Mix all of the ingredients together well.
Season each side of the ribs to your liking.
Grill at 225-250 degrees for 3 hours.
Flip the ribs at 1 ½ hours so that they cook evenly on both sides.
Cook ribs until they reach an internal temperature of 195-200 degrees.