How to Throw the Ultimate Barbecue
Each of us probably has a different definition of the "ultimate" barbecue. For me, it means a level of experience that rises well above the ordinary. It is the gratifying feeling you get when you and your friends are enjoying whatever you have just made, and you think to yourself, "Wow, this meal came out amazingly well." For me that's the ultimate. That is where I want to be.
Whatever your definition is,
I have some tips that I think will help you get there.
First of all, if there is anything on your menu that you can make the day before the party, do it. When your guests arrive, you will be happy that you have one or two things ready to go, preferably something they eat right away.
Let me recommend my recipe for Grilled Onion and Sour Cream Dip with some chips and vegetables. I developed this with my teenage son when he wanted to make onion dip for a party, thinking we would just use some dehydrated onion mix from a package. "We can do better than that," I said. And so we did.
Call me crazy, but on the day of the party, I go so far as to put everything I need for each dish on its own tray. That way I know where everything is and I can move each dish easily from place to place. The French call this mise en place. I just call it organized. This is especially helpful when the party starts to let loose and we can be easily distracted.
Think about the flow of your menu and be sure there will be no traffic jams at the grill. Stagger grilled dishes with premade items and dishes coming from your kitchen. One of the worst things you can do is to crowd the grill with too much food at once. Instead, orchestrate the flow to suit the size of your grill and the cooking times required for each dish.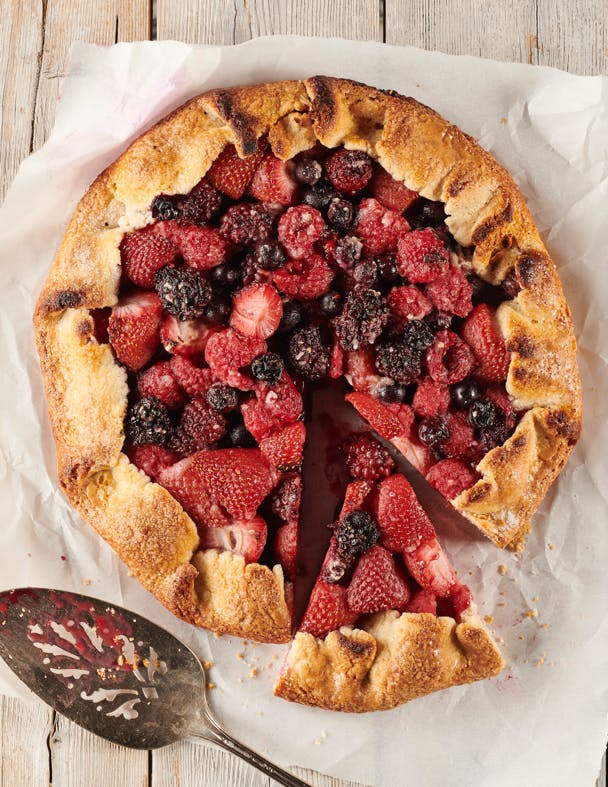 Finish strong. People will remember what they ate last, particularly if it was sweet and delicious. A plate of store-bought cookies just won't cut it. You know what will? A Summer Berry Crostata. This is a standout recipe from Weber's Ultimate Grilling, it may seem difficult, but it is really quite easy. You just need to follow the steps that are photographed. That's the great thing about this book's look-and-cook format.
For more recipes and techniques, check out Weber's Ultimate Grilling: A Step-by-Step Guide to Barbecue Genius. You can preview the book here. I hope that all your barbecues go well this summer and that many of them rise to your own definition of the "ultimate."
Related Posts