Top Tips from our Head Grill Master
Grilling Inspiration: Ultimate Smoked Ribs for the 4th
Ribs are a fan favorite for the 4th of July, and we're sharing tips to get you ready for a meal to remember and a few of our favorite recipes.
Formula for the number of hours on the grill (on grill in foil / on grill out of foil / back on the grill).

1. Baby backs 2-1-1
2. Spare 3-2-1
3. Back ribs 3-2-1
4. St. Louis 3-2-1
Go-to bbq rub. It's all personal preference but I like mine hot AND loud. Here is my grill master blend: even parts of black pepper, salt, granulated garlic, and onion to start bringing out the flavor. I add paprika to add some color, and I add some heat with cayenne pepper and cumin. Bonus tip, the rub can be a little coarse so put it in a food processer to turn it into a fine texture, for a nice dusting over the ribs.
Wrap ribs by adding ½ cup of apple juice, ½ a stick of butter, ¼ cup of your favorite bbq rub, put the meat side down and wrap.
Sauce ribs 20-30 minutes before they come off the grill.
When are they done? 195-200° for fall off the bone or 185-190° for a little bit of pull back.
If you want to follow a recipe, then check out the 3 below. Have fun with it and share! We'd love to see what you grill! #DiscoverWhat'sPossible
Related Posts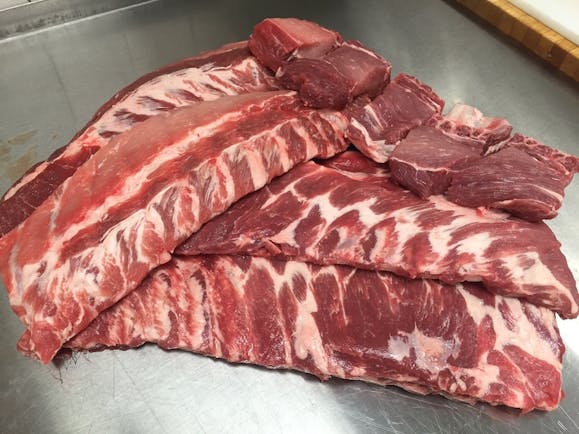 Burning Questions
Ribs 101
by: Mark Holzkopf