Five Minute Stir-Fry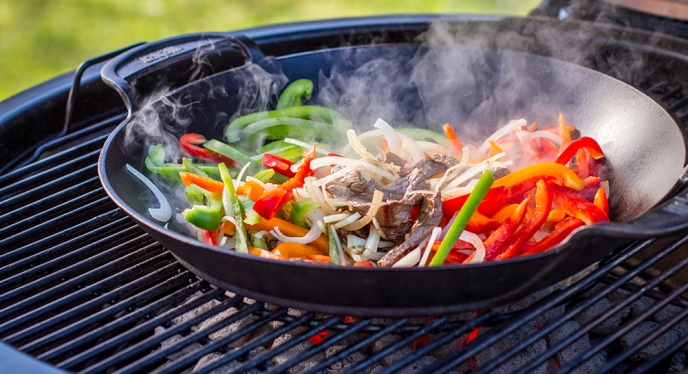 I am a huge fan of using the Gourmet BBQ System Wok on the Weber Summit Charcoal Grill. While I love to grill dinner on the grates, using the high heat of the grill to "power" the wok opens up even more weekly meal possibilities. The wok takes the hassle from the kitchen to the ease of the backyard. I've used it for soups, stews, and of course, stir frys.
While grilling a stir fry is fast, the key is prep. Everything needs to be ready before the first ingredient sizzles in the wok, as once you start, there is no stopping. Here's a video with a great stir fry recipe from Jamie Purviance. If this doesn't make you break out the wok, I'm not sure what will.