The History of The Imperial Grill in Glen Blue
Back in the early 1960s, we made a 22" kettle known as the Imperial, and it came in a unique color known as Glen Blue. It was known as model number BK-750.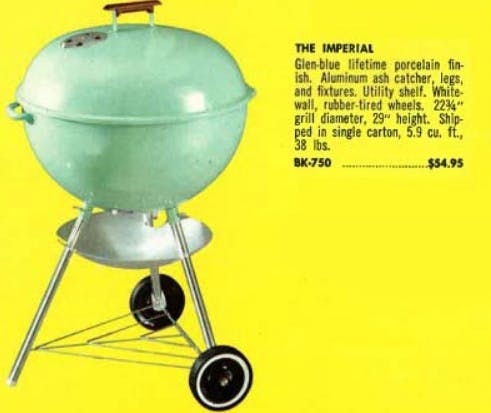 Over the years, Imperial models have only grown in popularity, and have become centerpieces of many kettle collections.
For the first time since we made the Imperial, we're introducing a new kettle in Glen Blue. Not only that, but for the first time since 1980 we've decided to offer a 26" kettle in a color other than black!
Meet the Limited Edition
26" Original Kettle Premium in Glen Blue!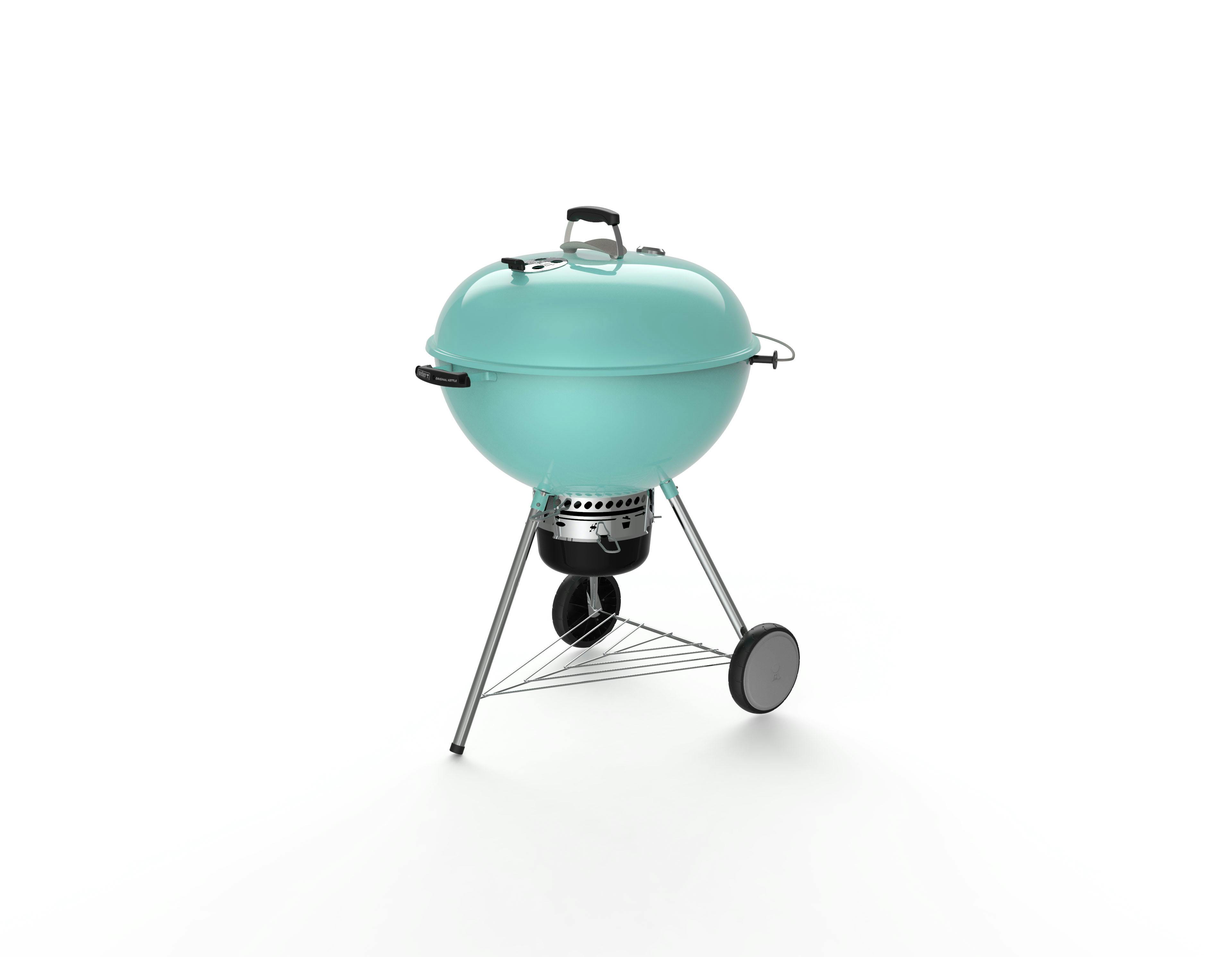 With a huge 508 square inch stainless steel hinged cooking grate, you'll have plenty of space to feed the guests at your next BBQ, plus the neighbors and their friends too!
The built-in tuck-away lid holder makes opening and closing the lid a breeze, and the enclosed, high capacity ash catcher means you won't have ashes flying around your patio.
Each 26" Original Kettle Premium comes with two Char-Basket fuel holders, which make switching from indirect to direct cooking super easy.
Featuring two convenient tool hooks built right into the bowl handle, you'll have your spatula and tongs right where you need them.
Applied by hand at our factory in Huntley, Illinois, using globally sourced components, the hand-crafted Glen Blue porcelain enamel on the lid and bowl is not only beautiful, but extremely durable and will last for decades. Plus, it's very easy to keep clean!
These collector's items won't last for long, so if you've been waiting for a kettle that will make your friends and neighbors jealous, now's your chance!

Back in the early Weber days, the Meehan Brothers were our first rep group in upstate New York. They were able to play bagpipes and they did demos in small towns where they would organize small parades of scout troops that would end at a hardware store where there was a Weber demo. As the story goes, they had an important specialty dealer who wanted a blue kettle, the color of blue to match the blue in the plaid of the Meehans' kilts. The team decided that the color looked so good that they added it to the Weber lineup and called it Glen Blue.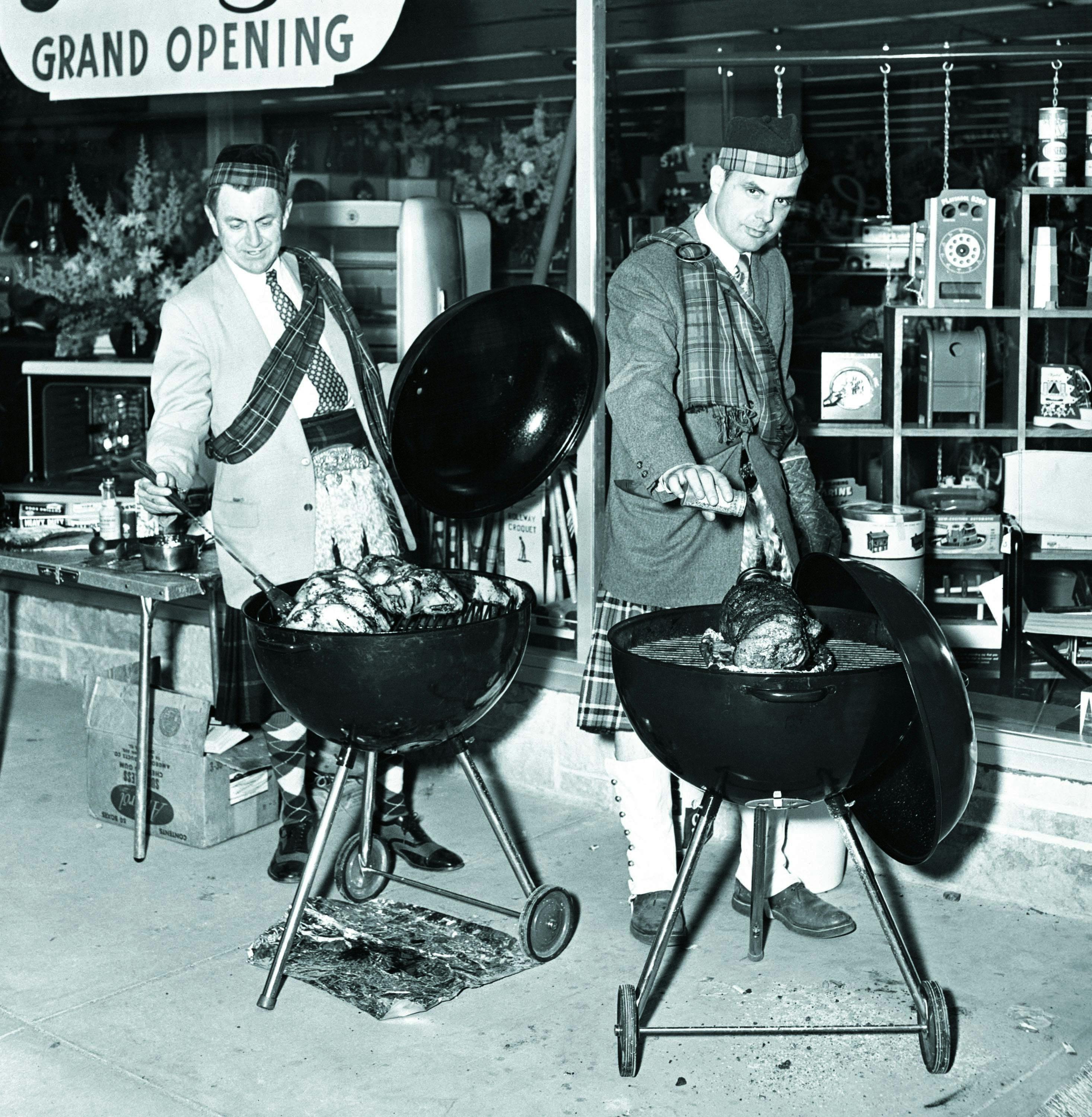 Related Posts