We were proudly founded in the USA. It's where we created the kettle grill in 1952 and our famous Flavorizer bars in 1985. We may be a global brand nowadays, but we still design, manufacture and discover new grilling possibilities right here in the USA. Let's take a look at the process and the people who make our charcoal and gas grills the best in the world.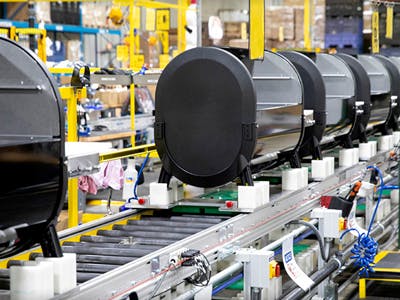 We Sweat The Small Stuff
We take pride in having a rigorous quality control. Every lid is examined for perfection. Every igniter tested. Every burner lit and valve inspected before it leaves the factory. Because if it's not good enough for us, it's not good enough for you.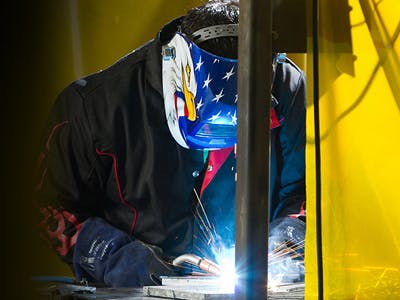 Only The
Best Will Do
We aim to hold each and every product to a high standard in quality assurance testing. In other words, our grills are built to last. That's why we use a durable steel and test our grill coatings in harsh environmental conditions. No such thing as perfection? We do our best to disprove that with every Weber grill we create.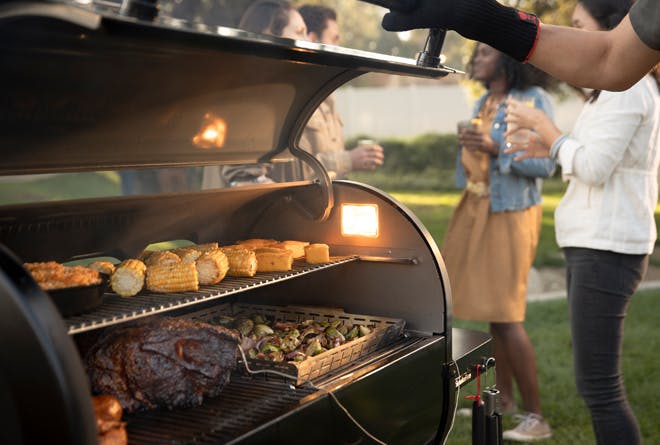 Our Secret Ingredient
From HR to the assembly line, our folks are all passionate about one thing — grilling. We talk about it. We read about it. Heck, we even dream about it. It's what separates Weber grills from the rest and why we're always discovering new grilling possibilities. Our passion is our secret ingredient, and it goes into everything we do.
Shop Grills Made Right Here In The USA
with U.S. and globally sourced components