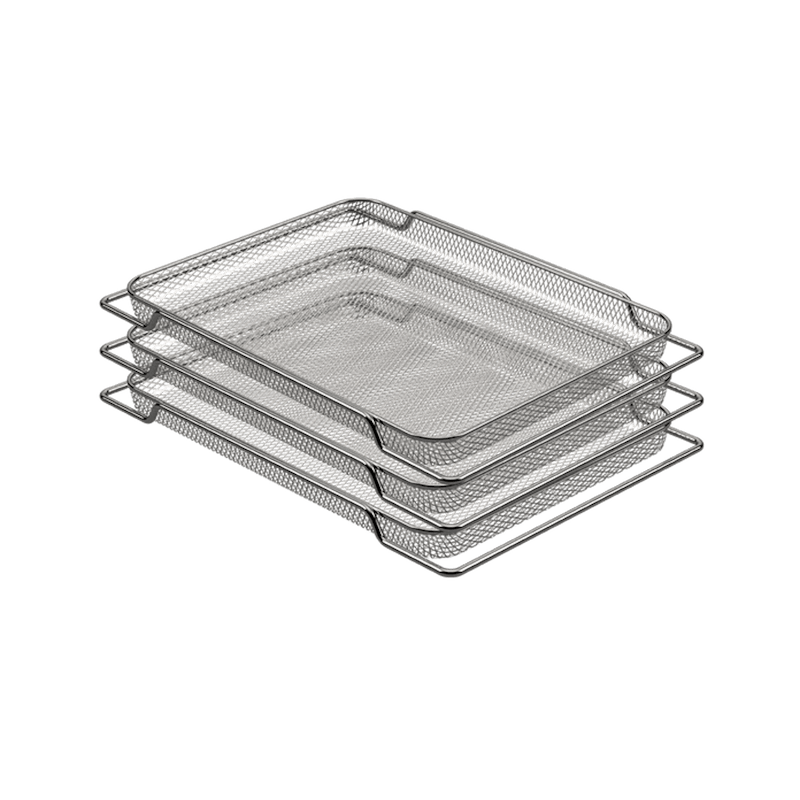 They're mesh. They're fresh. They're here to transform your June intelligent oven into the smart air-fryer and dehydrator of your dreams. This set of three June Air Baskets is one of our most popular accessories as it instantly adds two more appliances to your June. The baskets fit the oven cavity perfectly and allow air to fully circulate around each piece of food.
Part Number:
#
JA03A121701
Professional Grill Assembly for $99

Book a professional to help assemble this grill for only $99. All bookings and inquiries are handled by Handy.

Learn More
Out Of Carton Dimensions

1.26"H x 11.7"W x 16.5"D

Material

Mild steel frame and mesh. 2-part chrome-over-copper plating for heat and wear resistance.

Quantity

3
Care Instructions

Hand washing recommended with soap and water. For stubborn residue, soak in hot soapy water then scrub with a bristle brush or the rough side of a sponge.