Porcelain-Enameled Cast Iron Griddle - SMOKEFIRE EX4/EX6/EPX6 & SPIRIT 300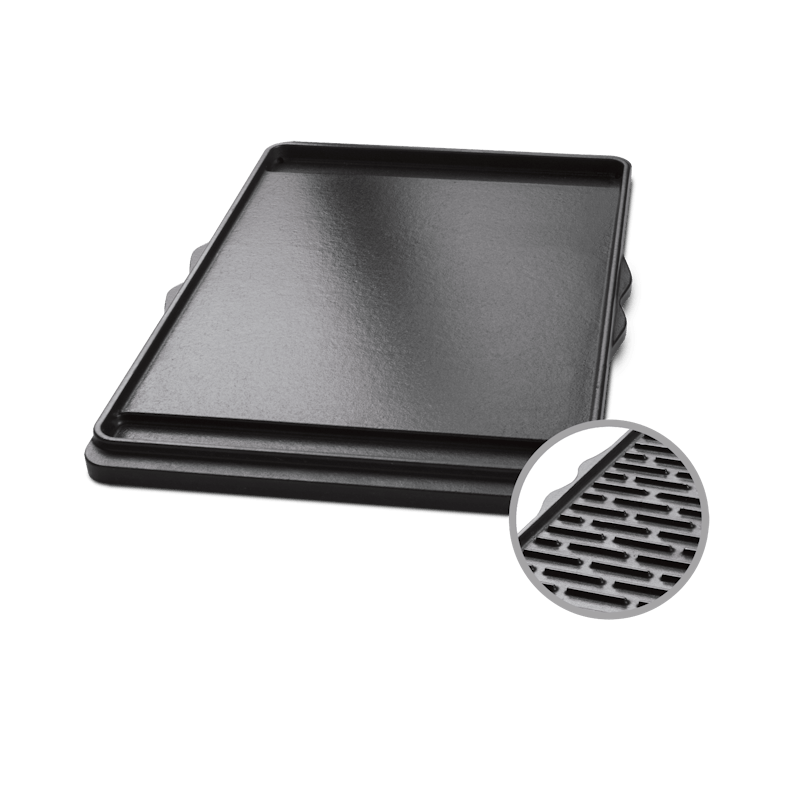 Availability:
Unavailable on weber.com
This porcelain-enameled cast iron griddle is perfect for making pancakes in the morning or fajitas for dinner. It's also great for grilling delicate foods that would typically fall through the grates, like fish and veggies. The double-sided griddle features a smooth side and a ribbed side. Both surfaces provide ultimate heat retention and distribution, ensuring evenly cooked food.
• Fits SMOKEFIRE EX4/EX6/EPX6 wood pellet grills and SPIRIT 300 series gas grills
• Porcelain-enamel provides even heat retention and distribution
• Double-sided with a smooth side and textured side for foods like sandwiches
• Pairs well with the single porcelain-enameled cooking grate or single stainless steel cooking grate for the SmokeFire grill
Porcelain-Enameled Cast Iron Griddle - SMOKEFIRE EX4/EX6/EPX6 & SPIRIT 300
Out Of Carton Dimensions

0.5"H x 12.1"W x 17.4"D

Individual Carton Dimensions

14.3"H x 1.3"W x 21"D

Material

Porcelain-enameled, cast-iron
Care Instructions

Hand wash

Fits

SMOKEFIRE EX4/EX6/EPX6 wood pellet grills and SPIRIT 300 series gas grills
Wood Pellet Accessories
Keep Exploring