Stand with Side Table – Lumin Compact Electric Grill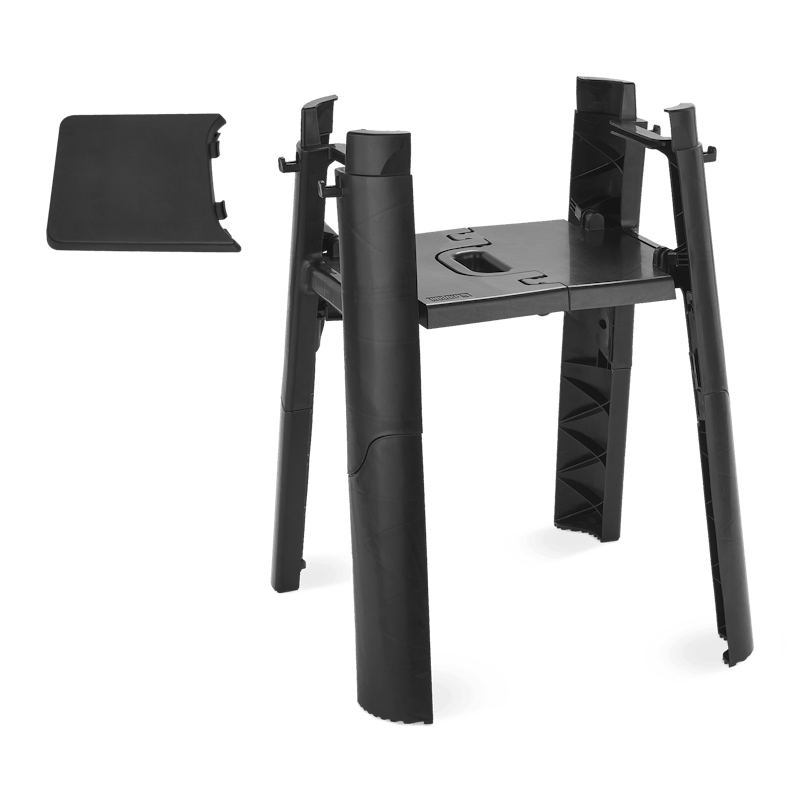 Make cooking on your Lumin* Compact electric grill more convenient with the Stand with Side Table. Its collapsible design makes for easy setup, breakdown and storage in a closet or garage. You'll especially enjoy space to prep and serve on the side table, and built-in hooks to keep your grilling tools handy. Whatever you're cooking up, this Stand with Side Table is essential for balcony and patio grilling. *LUMIN is a trademark of Weber-Stephen Products LLC and is the subject of pending registrations or applications in the United States and other countries.
• Easily set up and store thanks to a collapsible design
• Get quick access to grilling tools with built-in hooks
• Use the side table to prep, serve and keep seasonings close by
• Maintain color and longevity with durable, fade-resistant material
Stand with Side Table – Lumin Compact Electric Grill
Professional Grill Assembly for $99

Book a professional to help assemble this grill for only $99. All bookings and inquiries are handled by Handy.

Learn More
Out Of Carton Dimensions

26.80"H x 21.60"W x 21.90"D

Individual Carton Dimensions

19.80"H x 21.30"W x 9.85"D

Material

Polypropylene
Fits

Lumin Compact Electric Grill
Frequently Asked Questions
Once the stand is assembled you will position the grill feet into the edges of the stand and set in place.​
Lumin Stand: 23.0in Deep X 11.0in Wide X 32.0in tall
Lumin Compact Stand : 22.0in Deep X 11.0in Wide X 30.0in Tall​
Yes! You can use bonnet style cover with the stand.