WEBER CRAFTED Frame Kit – SPIRIT 2016+ and SMOKEFIRE EX4/EX6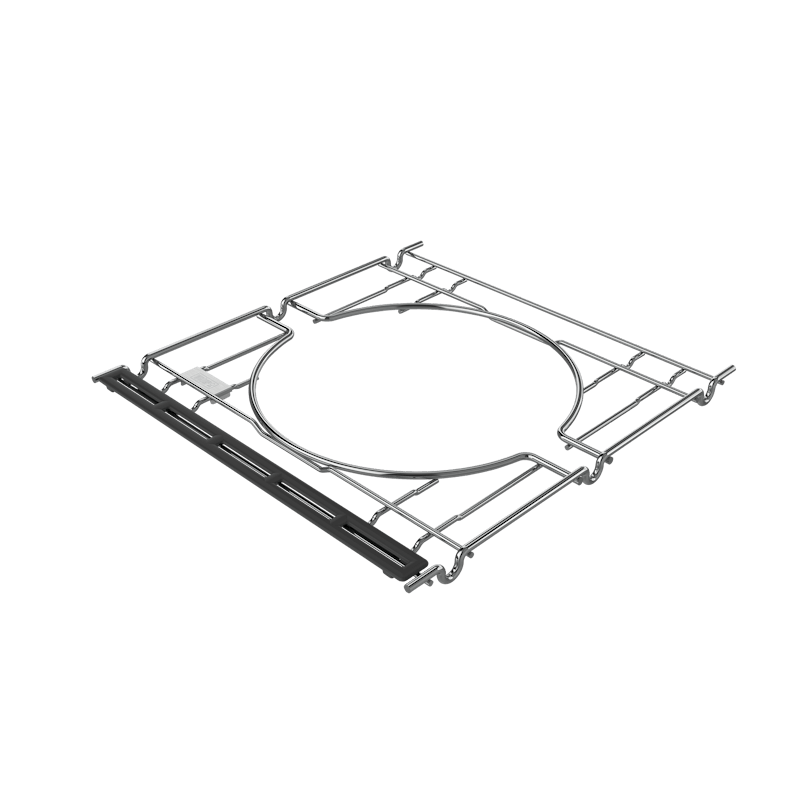 Bring your kitchen outside, and create food never thought possible in your grill, with the WEBER CRAFTED Outdoor Kitchen Collection. Simply replace your right-side cooking grate with the WEBER CRAFTED Frame to unlock new grilling possibilities. 
• Fits SPIRIT 2016+ gas grills and SMOKEFIRE EX4/EX6 wood pellet grills
• Frame Kit is required to use most WEBER CRAFTED grillware​
• Sits under the right-side cooking grate when not in use
​ • Confirm that your grill is compatible with WEBER CRAFTED grillware
Complete the Set

Precision Grill Tongs & Spatula Set
WEBER CRAFTED Dual-Sided Sear Grate
Carousel containing list of product recommendations. Please use left and arrows to navigate.
WEBER CRAFTED Frame Kit – SPIRIT 2016+ and SMOKEFIRE EX4/EX6
Out Of Carton Dimensions: Assembled

1.01"H x 16.78"W x 17.5"D

Out Of Carton Dimensions: Frame

0.95"H x 16.78"W x 17.5"D

Out Of Carton Dimensions: Spacer

0.51"H x 2.65"W x 16.1"D
Individual Carton Dimensions

2.1"H x 18.3"W x 18.9"D

Material

Frame: Plated steel​ / Spacer: Porcelain-enameled cast iron​

Care Instructions

Dishwasher Safe
View All Specifications