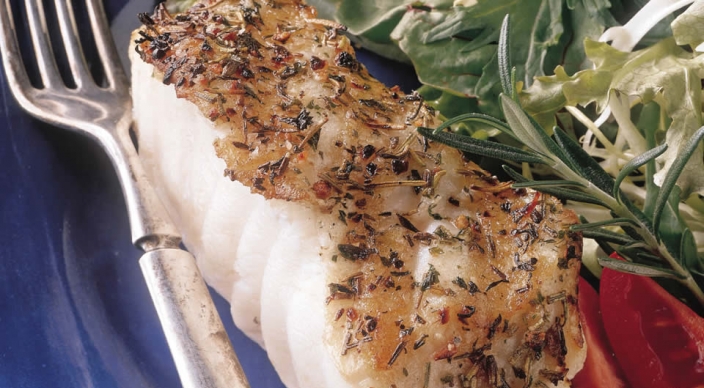 Serves: 4 // Prep time: 10 minutes | Grilling time: 5 to 7 minutes
Ingredients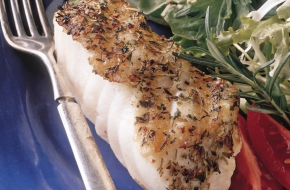 Paste
3 tablespoons extra-virgin olive oil
1 tablespoon finely chopped fresh basil leaves
1 tablespoon finely chopped fresh thyme leaves
2 teaspoons dried lavender
1 teaspoon minced garlic
½ teaspoon kosher salt
¼ teaspoon freshly ground black pepper
---
4 skinless Chilean sea bass fillets, each about 6 ounces and 1 inch thick
Lemon wedges (optional)
Instructions
Prepare the grill for direct cooking over high heat (450° to 550°F).

In a small bowl whisk the paste ingredients. Spread the paste evenly on both sides of the fillets.

Brush the cooking grates clean. Grill the fillets over direct high heat, with the lid closed as much as possible, until the flesh is opaque throughout and starting to flake, 5 to 7 minutes, turning once. Remove from the grill and serve warm with lemon wedges, if desired.