Get Started


on Vegan Barbecue
with these Top Tips
Vegan grilling is a healthy, delicious way to include more veggies in your meals. The impressive selection of tasty mock meat alternatives means you can barbecue delicious vegan burgers or Bratwursts in no time, making veggies the star of the show.
Even if you're a pro, vegan grilling is different since veggies and mock meats don't cook exactly like a cut of beef does. How you prepare your fresh, seasonal ingredients is important. Our list of tips and tricks will help you create the perfect vegan barbecue feast.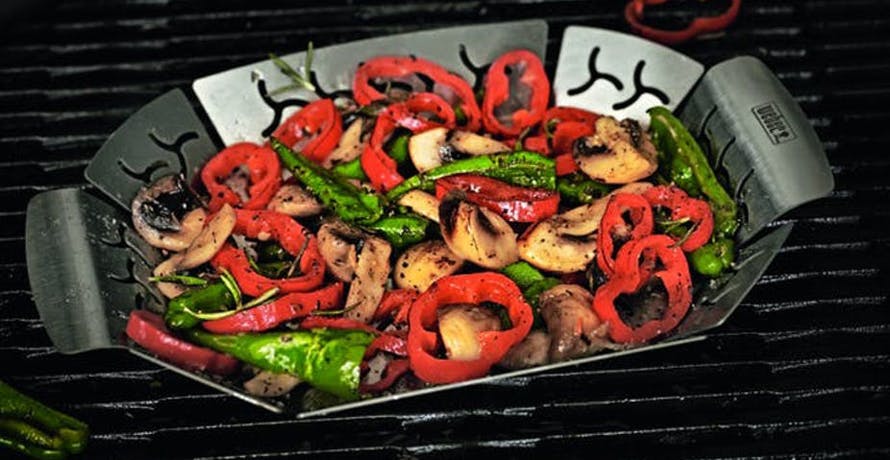 Everything in place: Grilling baskets are a great tool to put vegetables on the barbecue
1. Prep Your Grill Areas

When grilling meat alongside veggies, it's best to keep them apart to accommodate vegan guests and bring out the best flavour. Don't have access to two separate grills? No problem, simply reserve a separate area for vegan grilling only.

Top tip: Ensure your grate and grill are properly cleaned before firing up.

2. Use Oil To Grill Easy

Lightly brush the grate with oil to avoid sticking and burning. Vegetables and plant-based meat alternatives like soy patties don't release fat and juices the same way real meat does, so they require an additional barrier. You can also apply oil or marinade directly to your veggies before they go on the grill.

3. Check Your Sides And Sauces

Vegan grilling, by definition, omits all animal-based products, but with a few simple substitutions, you can make the dishes you love vegan-friendly. Use margarine instead of butter, almond milk for dairy and agave nectar to drizzle instead of honey. Also, remember to check the ingredients of your baked goods, since they may contain animal protein.

4. Keep Cool, Calm And Collected

Setup your grill for low-medium, indirect heat. If temperatures are too high, vegetables can blacken, taste bitter and lose valuable nutrients. Remember that tomatoe, cucumber and aubergine grills much quicker than paprika, courgette and onion. A good rule of thumb: the higher the water content, the faster it burns.
Barbecue Classics -
Vegan Style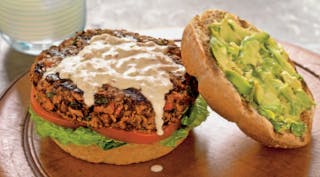 Coming up with vegan versions of barbecue classics can be surprisingly simple: black bean patties and portobello mushrooms make for spectacular meatless burgers, and jackfruit is a great substitute for pulled pork, chicken and fish recipes.

Here are some of our favourite vegan BBQ recipes:
Peanut-Coriander
Veggie Skewers
These peanut-coriander veggie skewers are easy to make and work as a vegan side or main dish. The cilantro, also known as coriander, creates a fresh flavour. Grilled with a fragrant miso and peanut marinade, the skewers are bursting with a taste of summer. See our guide to BBQ skewers for top tips on rotisserie grilling.
Pulled Jackfruit
Tofu Steaks
With Carrot

And

Cashew Salad
Barbecue Classics - Vegan Style
Vegan Delights
Vegan grilling is fun, healthy and brings variety to your grill. Whether it's ready-made mock meat burgers, fresh side salads for BBQ evenings or a vegan take on one of our vegetarian BBQ recipes, vegan grilling has never been easier.