Regardless of what season it is, grab your tongs and barbecue apron and start lighting up the barbecue!
A barbecue for all seasons
Spring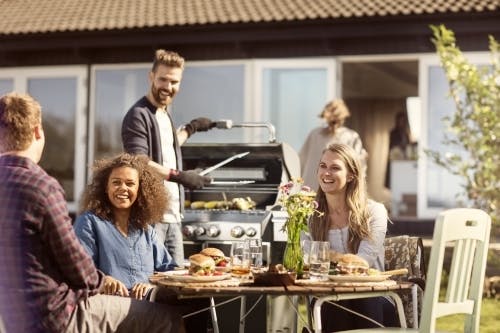 With that bit of extra warmth and light in the evenings, spring is always a popular time to get outside and barbecue. A springtime barbecue is an excellent opportunity to welcome all the regional ingredients fresh from the fields. Asparagus, strawberries, rhubarb and spring greens are waiting to enrich your barbecue buffet. In the spring, lamb is a popular meat specialty, which is a culinary delight from the barbecue. What's more, certain species of fish only become available in the British waters in springtime; as detailed in this chart, scallops, monkfish, salmon and mackerel all usually make their first appearance at this time of the year. Make the most out of this exciting barbecue season and reimagine your spring grill menu according to what's in season locally.

Take a look at our menu suggestions for inspiration when creating spring moments:
This is a carousel of various images or videos. Use Next and Previous buttons to navigate.
Summer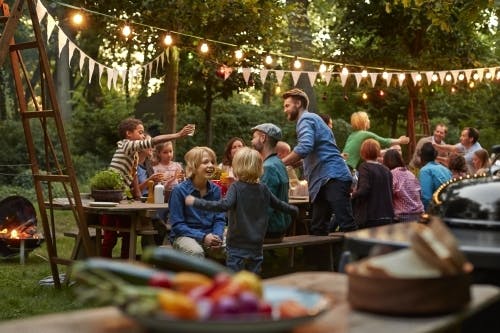 Summers are meant to be savoured and open up a whole new variety of recipe ideas. Our summer barbecues usually consist of plenty of colourful summer salads featuring special ingredients straight from the field. With steaks from the butcher and freshly caught fish, your barbecue will be a culinary feast.
Take a look at these inspiring recipes for an unforgettable summer barbecue:
Autumn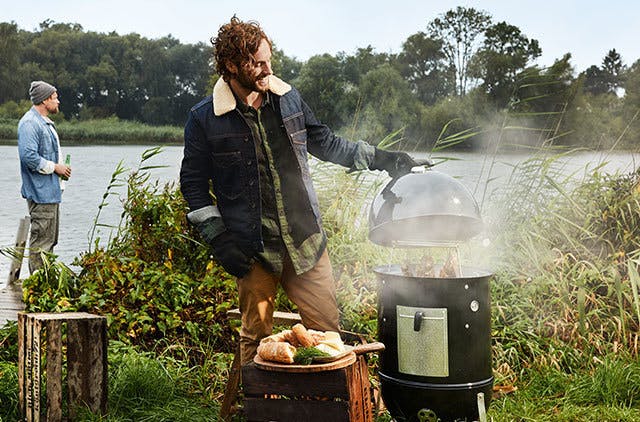 Autumn barbecue recipes usually reflect our bodies' craving for something a bit heartier and more substantial and flavoursome. Autumn is the perfect time to experiment with the art of smoking, create a unique aroma and deliver flavour smoker chips and a smoker box. Never smoked before and want to give it a go? Use our easy how-to guide to get started.
Browse our autumnal recipes for inspiration before your next evening of barbecue smoking:
Keep it low and slow: Never tried low and slow smoking? Autumn is the perfect time to try, start with our beginner brisket.
A comforting family meal with a difference: Try our smoked chicken risotto for a warming easy family meal, packed with flavour.
Winter
Winter is a great time to barbecue as the natural moisture in the air during the winter months helps keep food from drying out, giving you delicious, juicy results. Wrap up in cosy hats and scarves and enjoy your wintery barbecuing, then enjoy your tasty creations in the warmth inside. Here are our top tips for barbecuing in winter.
Discover our recipe inspiration for the perfect warming winter barbecue:
Summary
From spring asparagus and summer vegetables, to smoked autumn briskets and winter roasts, our year-round barbecue recipes help you explore local seasonal food and honour each ingredient. Reinvent your menu and adapt your cooking methods for all weather and you'll quickly become the all-season master of your Weber barbecue!