Master-Touch GBS C-5750 Charcoal Barbecue 57cm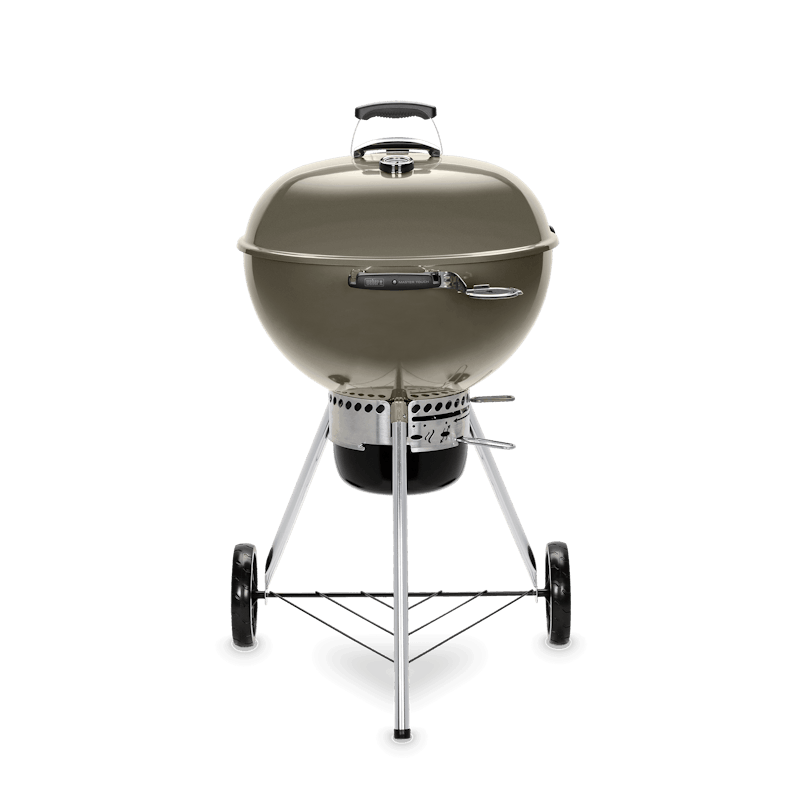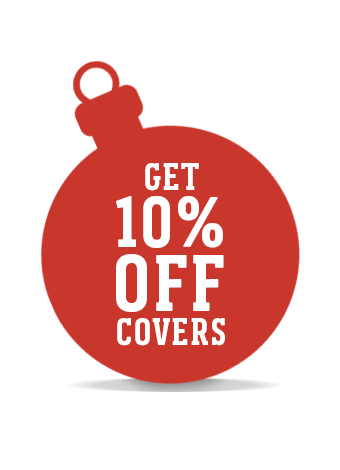 Special X-Mas offer
10% OFF ON BARBECUE COVERS
Buy any Grill and get 10% on any Grill Cover within the same purchase. Discount will be applied in your basket during check-out. Applicable from 01.11. - 29.12.2023
The ritual of charcoal barbecuing meets the innovative features, convenience and overall wow factor of the Master-Touch charcoal barbecue. The Gourmet BBQ System cooking grate allows you to cook breakfast, simmer stews and prepare a perfectly barbecued pizza. With improved bowl venting, you can now barbecue and smoke with one barbecue; and features such as the Tuck-Away lid holder and One-Touch cleaning system bring convenience to charcoal barbecuing and everyday life.
Complete the Set


Weber Connect Smart Grilling Hub





Cleaning Kit for Charcoal Barbecues
Carousel containing list of product recommendations. Please use left and arrows to navigate.
Master-Touch GBS C-5750 Charcoal Barbecue 57cm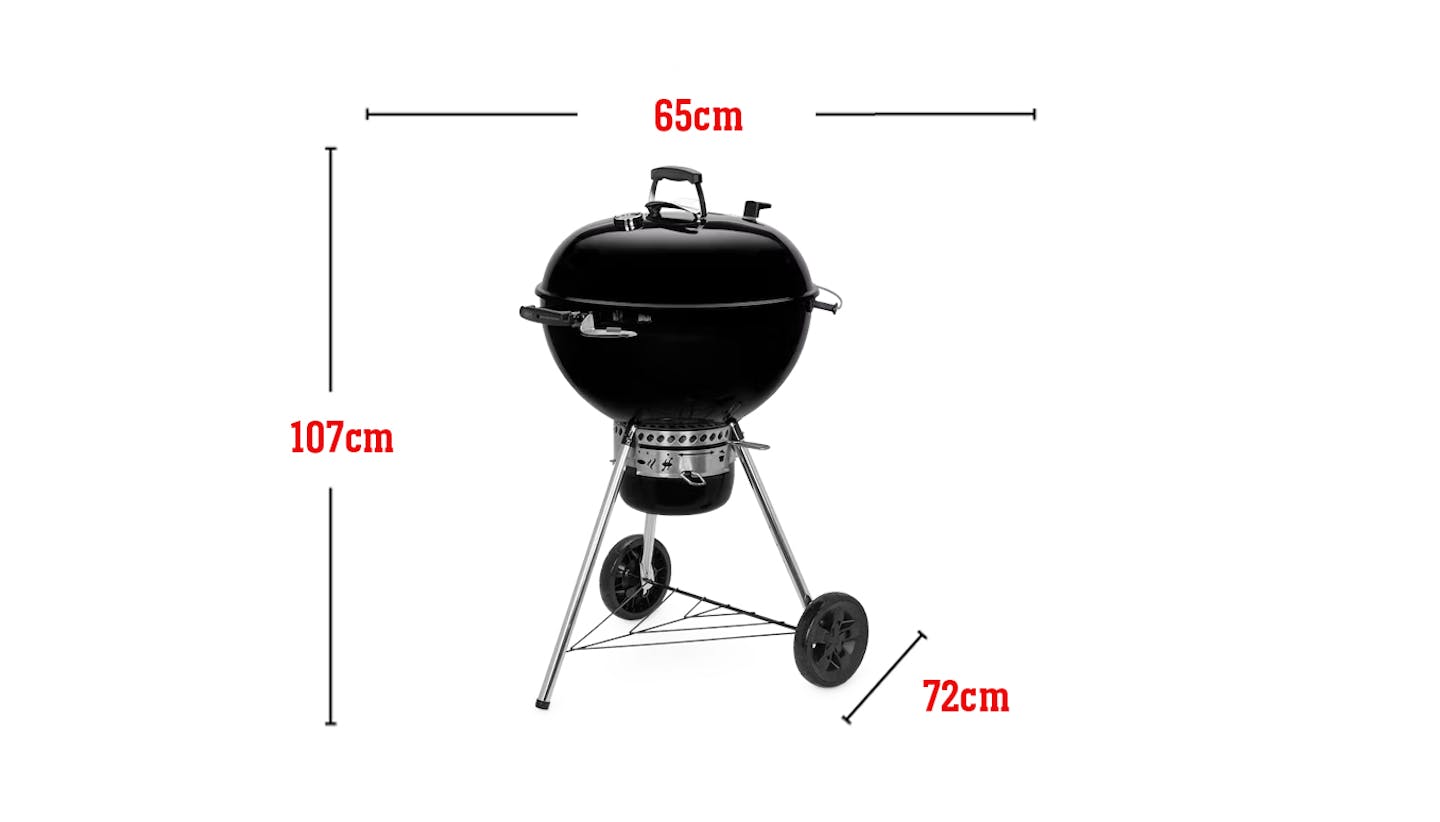 Dimensions - Lid Open (centimetres)

118cm H x 65cm W x 76cm D

Dimensions - Lid Closed (centimetres)

107cm H x 65cm W x 72cm D

Diameter (centimetres)

57
Total cooking area

2342 cm²

Weight (kg)

21.319

Fuel type

Charcoal
View All Specifications
Warranty Information
Frequently Compared

Master-Touch GBS C-5750 Charcoal Barbecue 57cm

Price:

Dimensions - Lid Open (centimetres):

118cm H x 65cm W x 76cm D

Dimensions - Lid Closed (centimetres):

107cm H x 65cm W x 72cm D

Diameter (centimetres):

57

Total cooking area:

2342 cm²

Master-Touch GBS E-5755 Charcoal Barbecue 57cm

Price:

Dimensions - Lid Open (centimetres):

118cm H x 65cm W x 76cm D

Dimensions - Lid Closed (centimetres):

107cm H x 65cm W x 72cm D

Diameter (centimetres):

57

Total cooking area:

2342 cm²

Master-Touch GBS C-5750 Charcoal Barbecue 57cm

Price:

Dimensions - Lid Open (centimetres):

118cm H x 65cm W x 76cm D

Dimensions - Lid Closed (centimetres):

107cm H x 65cm W x 72cm D

Diameter (centimetres):

57

Total cooking area:

2342 cm²