Go-Anywhere Charcoal Grill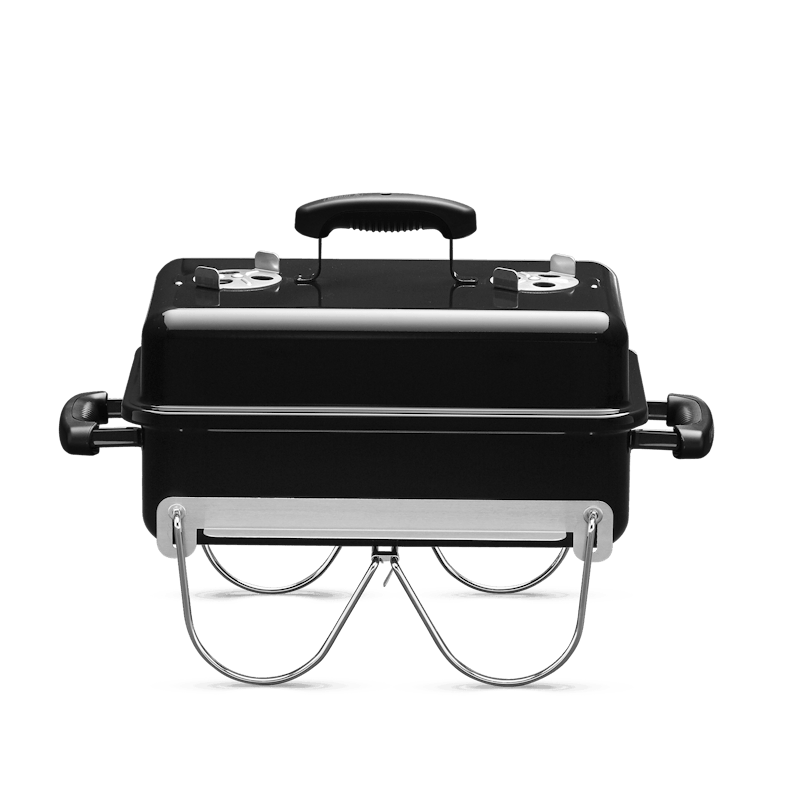 Travel with a taste of home. While spending most days on the way to somewhere else, the Go-Anywhere portable charcoal grill brings you back, even while on the road.
Complete the Set

4kg Charcoal Essential Fuel Set
Carousel containing list of product recommendations. Please use left and arrows to navigate.
Go-Anywhere Charcoal Grill
Free Shipping on Orders above ¥5,000
For orders below ¥5,000, products are shipped out within 3 business days. A notification will be sent to you to track your delivery. SHIPMENT & RETURNS POLICY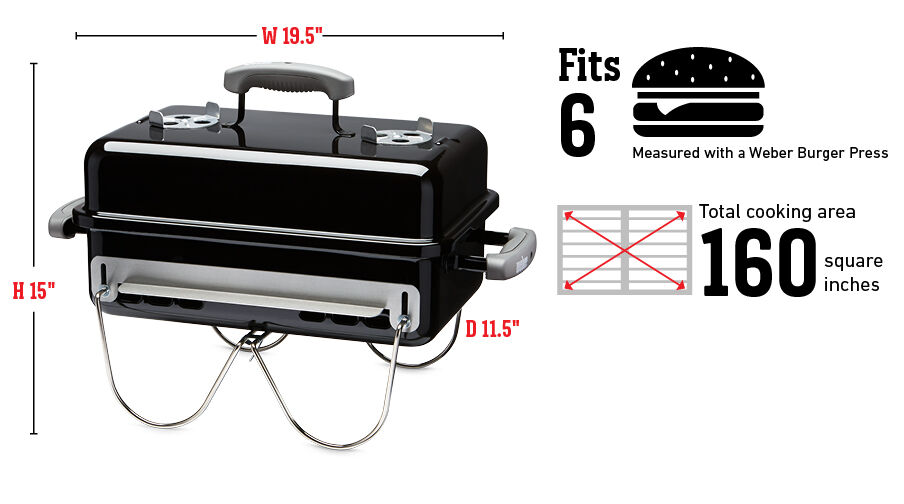 Dimensions - Lid Closed (centimeters)

36.9cm H x 53.4cm W x 31cm D

Fuel type

Charcoal

Glass-reinforced nylon handles

3
Cooking grate type

Plated steel cooking grate

Rust-resistant aluminum dampers

4
Warranty information
Frequently Compared

Go-Anywhere Charcoal Grill

Price:

Dimensions - Lid Closed (centimeters):

36.9cm H x 53.4cm W x 31cm D

Fuel type:

Charcoal

Glass-reinforced nylon handles:

3

Cooking grate type:

Plated steel cooking grate

Smokey Joe Premium 37cm with Thermometer

Price:

Dimensions - Lid Closed (centimeters):

43.2cm H x 36.1cm W x 42cm D

Diameter (centimeters):

37

Fuel type:

Charcoal

Glass-reinforced nylon handles:

1

Jumbo Joe Charcoal Grill 47cm with Thermometer

Price:

Dimensions - Lid Closed (centimeters):

50cm H x 52cm W x 50cm D

Diameter (centimeters):

47

Fuel type:

Charcoal

Glass-reinforced nylon handles:

1