One of the luxurious neighborhoods of Tokyo, located in the northwest portion of Minato Ward. The area is well known for its international fashion houses, cafes and restaurants. We are located in a peaceful area just out the main city boulevard. Our store is a 3-stories building painted in white, a simple structure well blended in its peaceful and arrogant neighborhood. Omotesando station (metro) is the closest station where you can walk from, the city also offers various public transportation making it the perfect place for exploring the city and enjoy the more relaxed Aoyama neighborhood.
Book a course now
The Team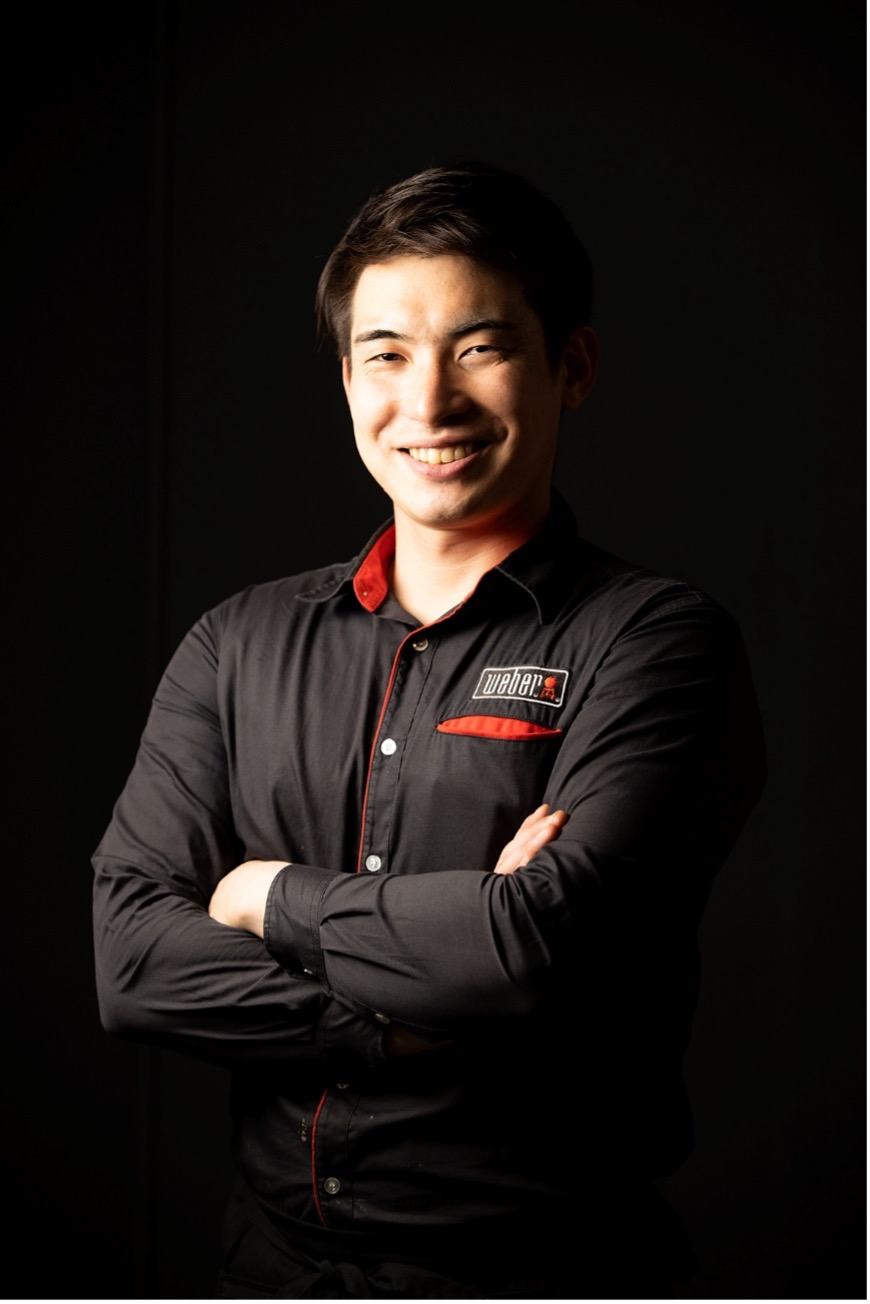 Chef: Joshua-Stephen Hiroki
What is your role at Weber?
I am a chef for Weber Japans Grill Academy, I am your Barbecue loving griller that supports Weber Japan's food-related projects. These include teaching future grill masters of Japan and grilling and presenting the world's number one Barbecue company (Weber) can produce joy and food, at events or demonstrations. Lastly, prepare mouthwatering recipes that Weber grills flawlessly can produce at doing for past consumers and future grillers.


How would you describe your cooking style?
Been nearly cooking all my life,
Barbecuing on a Weber grill is one thing I love to do as a Chef and it just keeps giving back. However, with my knowledge from being a Japanese Sushi Chef, and my experience from traveling the world and learning different cuisines. I like to push the boundaries with food and discover new things.
In the Grill Academy, my focus is to teach everyone about a simple and great way of grilling to get restaurant-quality foods. Most of these recipes will be authentic American BBQ taste.
I want the people who come to the Grill Academy to experience the various emotions BBQ offers.


What is your signature dish?
Cajun Cedar Plank Salmon
A simple recipe - season your salmon, that you got from the local market, and if you are country like me, your local fish monger, with that spicy yet addicting Cajun seasoning and some love. Place your seasoned salmon onto the Cedar Plank and put that into the grill. You have a nice and spicy yet addicting salmon with a hint of Cedar Wood.


Top tips for Barbecuing?
Do it like the Weber Way.
As barbecuing itself has a deep history, however, Grilling it the Weber Way is flawless.
The history of Weber started in 1952 and evolved over the last 70 years and still going strong.
As a griller, grilling it the weber way is the blueprint for a successful grilling experience. The Weber Way is your textbook on your journey as a griller. Learn the way and conquer it, your food comes out like those grill masters!
Next available courses