Ignite adventure
3 compact grills you'll go places with
Grilling is a lifestyle—any Weber fan would testify to this. From casual get-togethers over the weekend to special celebrations, it's the go-to that never fails to create great memories with delicious smoky flavors, all right at home.
If you're a hardcore enthusiast, grilling is not something you only imagine doing at home on your balcony or in your backyard either, and that's where the challenge comes in. There's no way on earth you can lug your full featured SpiritorGenesis® IIgrill with you, and it might be hard to find a power outlet on the beach or in the park to plug in one of our Weber Q electric grills.
What you need is a grill you can go places with. One that can fit in the boot of your car and isn't so heavy that it'll break your back carrying it. The grill still needs to be big enough to cook a decent amount of food, and sturdy enough to endure the travel.
With all these factors in mind, here are Weber's top three portable grills that'll add flavor to any adventure you've planned.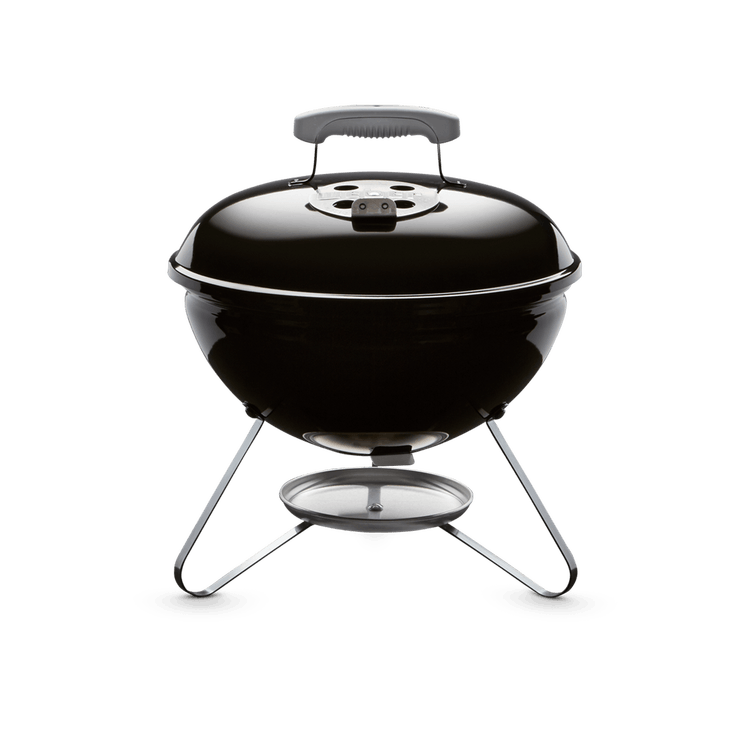 Best for: taking classic grilling outdoors
Fuel: charcoal
Compact in size with a cooking surface that can accommodate up to four steaks, this portable and simple charcoal grill lets you take bonding sessions down a delicious route. The smallest in the Smokey Joe® range, it comes with plated steel cooking grates, an aluminum ash catcher, rust-resistant dampers and lid handles to keep your hands safe from the heat.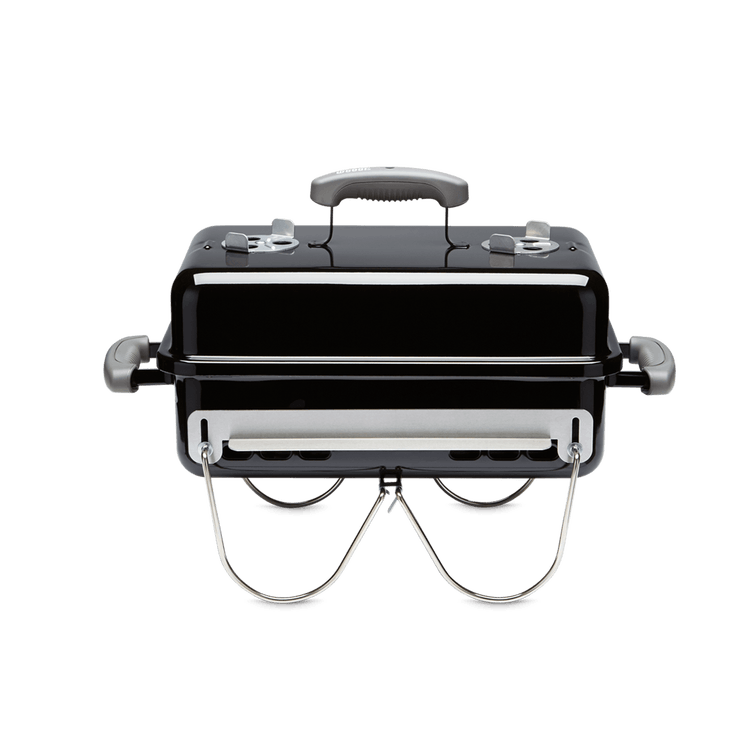 Best for: easy-to-carry design

Fuel: charcoal
Not only does this one slide perfectly into corners for storage, its rectangular shape also makes it easy to tote around—almost like a bag! With clean and minimalist outlines, you'd never guess that the grill's plated steel legs pivot to lock the lid, making it easy to carry. Though seemingly small, it can comfortably cook for up to three people in a go.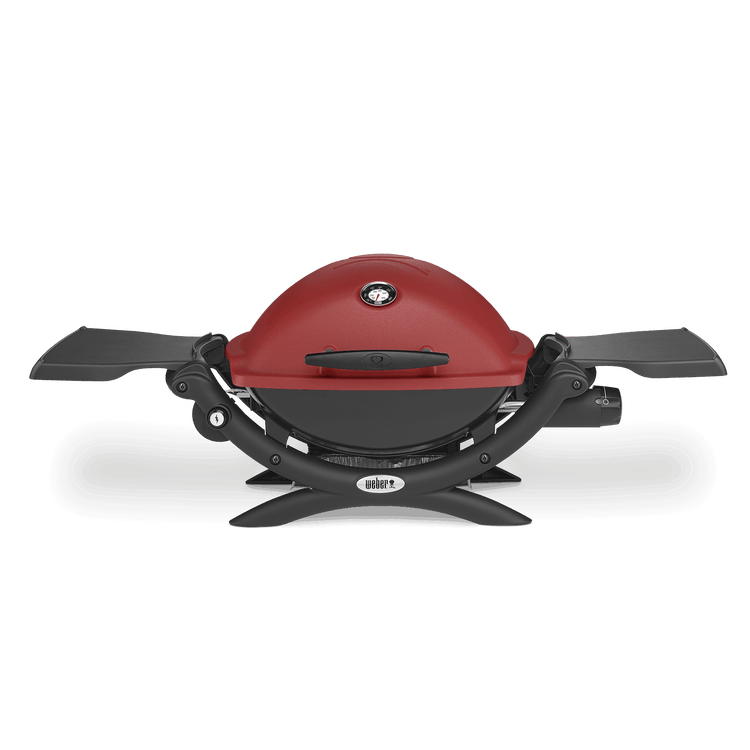 Best for: precise grilling on the move

Fuel: disposable LP gas canister
Don't want to mess around with charcoal? No problem. This cherry red beauty makes starting up easy with electronic ignition. With 'frills' that usual portable grills don't have, you'll be able to rely on the Q1250's built-in thermometer for more precise grilling, ensuring that every dish emerges exactly as you plan—perfect. This gas grill even comes with foldable side tables in case you need extra room for your grilling tools!
Related Posts