Grill Experience
4 amazing places to inspire your next grill adventure
Whether it's by the sea, in the midst of a lush jungle or enveloped by mist on a mountain, being close to nature rejuvenates our tired and overworked senses. You'll even find the simple pleasures you've always enjoyed, like the delicious scent of smoke wafting from your grill, gets even better in the great outdoors.
Blessed with an abundance of nature's wonders, Southeast Asia has long been the chosen destination for many travellers seeking paths less trodden. Here are a few of our favorite spots around the region that you'll want to check out should you feel the urge to pack up your portable Weber grill!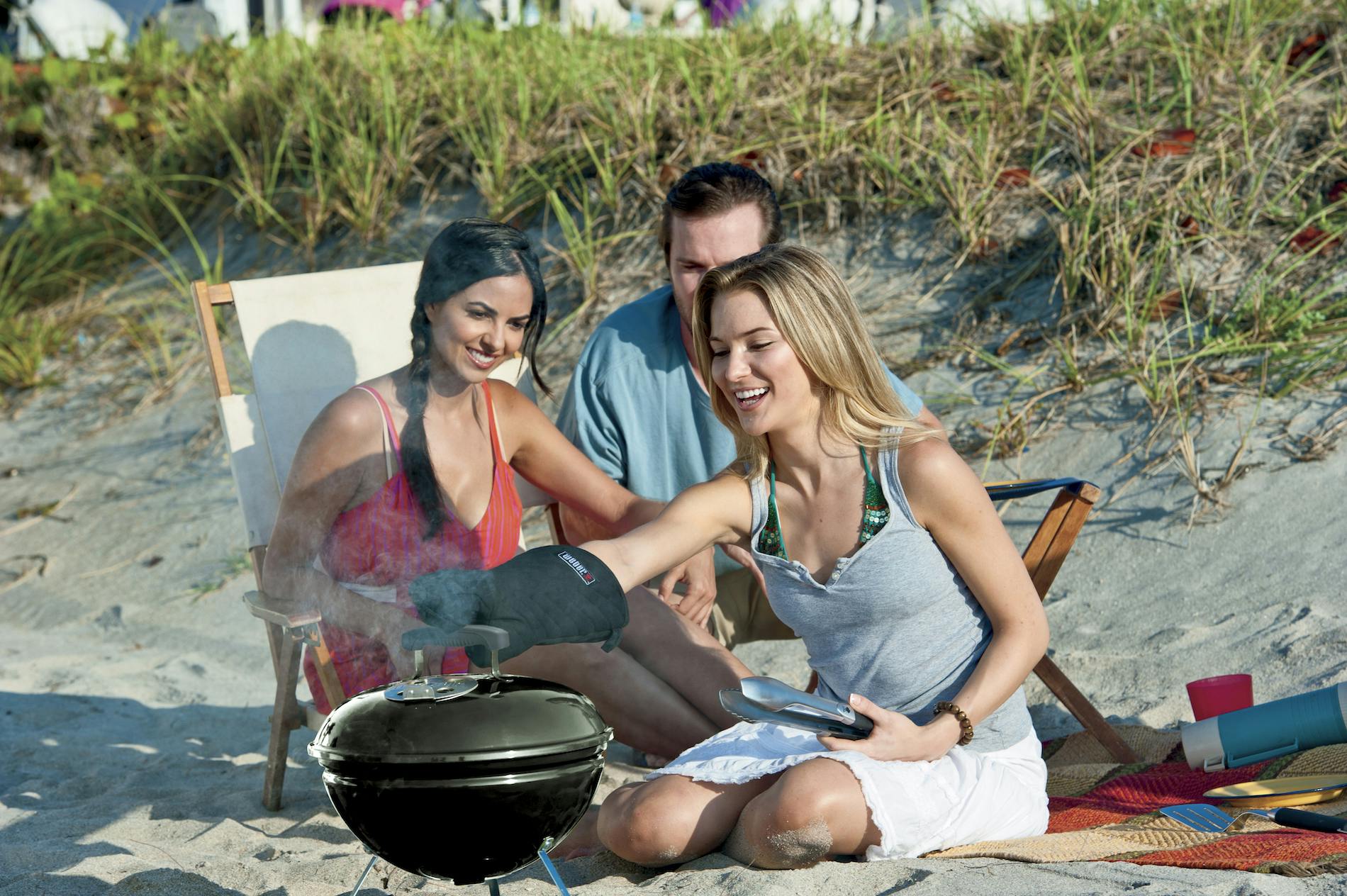 Cheung Sa Beach, Hong Kong
Hong Kong has no shortage of beaches—about 50 in fact—but if you're looking for a quieter stretch away, Cheung Sa Beach is where you should plant your picnic mat. Located on Lantau Island, a popular destination for a quick day getaway for locals, you'll be able to count the number of people on the 3km stretch of sandy bliss because there are so few. There's a campsite too so spending the night grilling under the stars won't be an issue!

The Weber Go-Anywhere charcoal grill weighs only 6kg and comes with a tuck-n-carry lid lock that makes it easy to bring with you literally anywhere.
Erawan Falls, Thailand
Breathe the mist from the thundering Erawan Falls in, let the stress out. A picnic by the clear emerald ponds of the waterfall is perhaps one of the best ways to spend your time at Erawan National Park, located west of Thailand in the Tenasserim Hills of Kanchanaburi Province. Though you can't fire up the grill right next to the waterfall, you can camp out near the grounds' headquarters in the park itself and—if you can't be bothered lugging camping equipment, just rent one of their bungalows!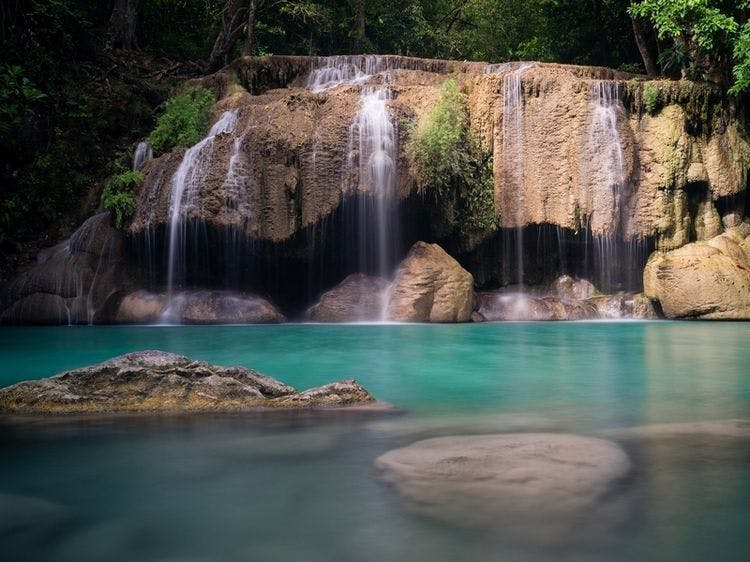 Source: http://www.danielmcbane.com
Taman Negara, Malaysia
130 million years in the making, Taman Negara (which translates to mean literally National Park) is one of the world's oldest rainforests. A mere three hours from the country's capital of Kuala Lumpur, here, you can meet and get to know the local aboriginal group, the Batek people, or embarked on a challenging seven-day hike to Gunung Tahan which towers at 2,187m tall. The longest canopy walk in the world, river and cave exploration are just a handful of experiences that await at this tropical wonderland. To enjoy it properly, set up tent and share the journey with great stories and a hot grilled meal, cooked together over your Weber.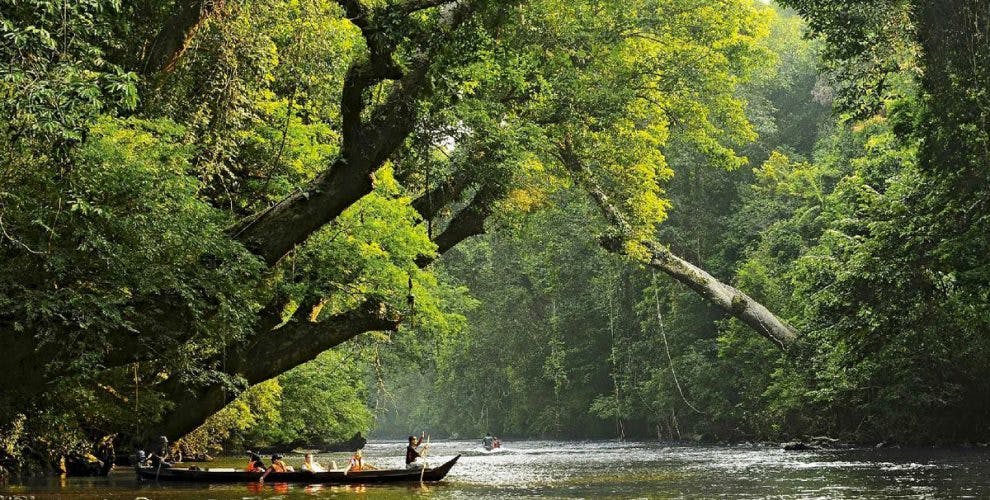 Source: https://blog.tourism.gov.my
Fortune Island, Philippines
Just about four hours drive from Manila, you can expect roaring waves and jagged coastlines at this former private island that used to be home to an exclusive luxury resort. Admire the Grecian ruins that lie atop the hill, trek to the old lighthouse, or plunge deep to explore coral formations and the wreck site of a Dutch freighter, 65 feet under the sea. While you can do a simple day trip to this island located on Nasugbu, Batangas, you should set up tent and grill and stay the night to properly enjoy this deserted island.

Add a taste of local to your authentic Filipino adventure with this recipe for pork adobo skewers.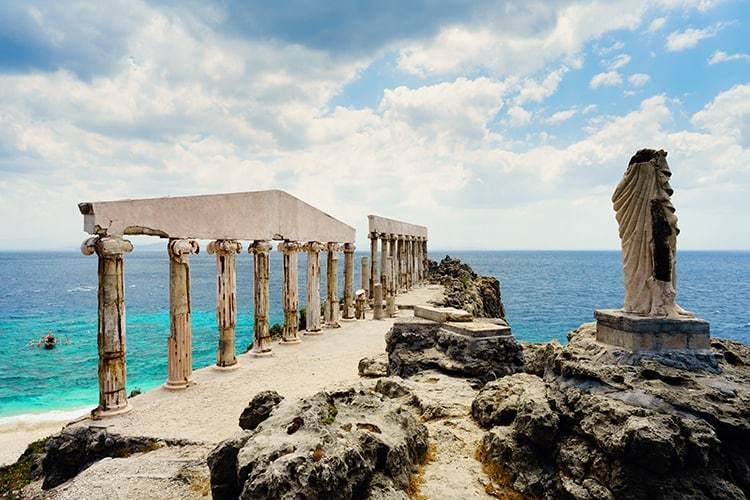 Source: https://www.wanderluststorytellers.com
Related Posts