Classic Kettle Charcoal Barbecue 47cm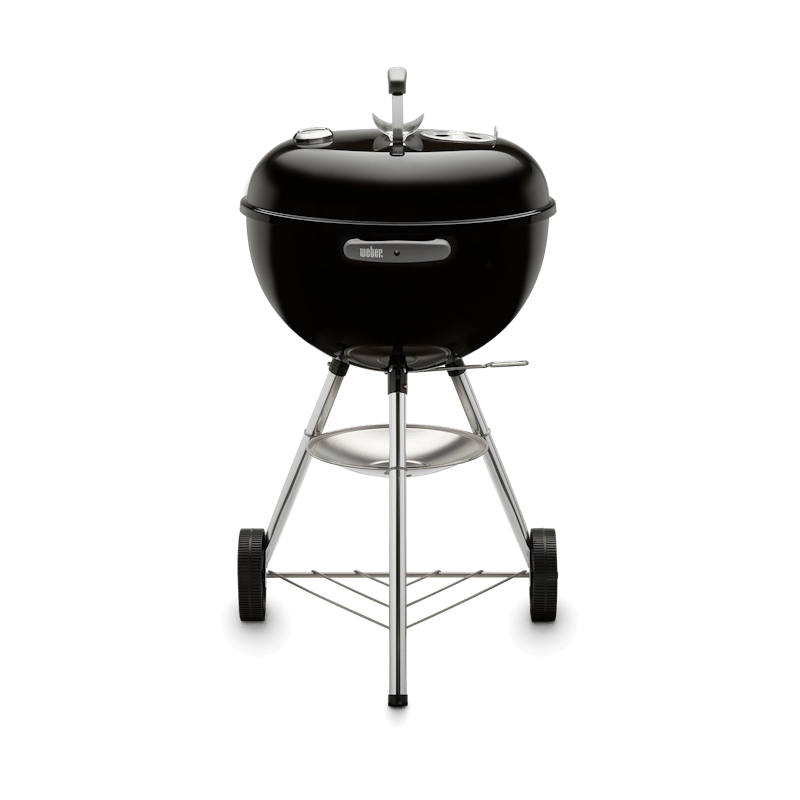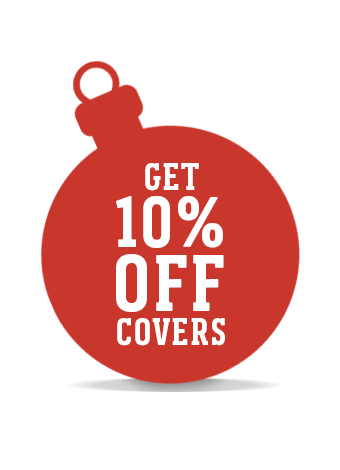 Special X-Mas offer
10% OFF ON BARBECUE COVERS
Buy any Grill and get 10% on any Grill Cover within the same purchase. Discount will be applied in your basket during check-out. Applicable from 01.11. - 29.12.2023
Cheers to the Classic Kettle – a barbecue that was made for every garden and patio. For the memories created and ones soon to be made. Once the coals have burnt and dinner is served, clean the bowl with a quick swipe, and let the conversation ensue.
Light the charcoal and invite a few friends over for a feast from your Classic Kettle Charcoal Barbecue – the sleek, 47-cm barbecue icon. With its classic design modelled after the world's first kettle barbecue, invented by George Stephen in 1952, and its handy features, like charcoal rails, built-in tool hooks, and state-of-the-art cleaning system, your only worry is what's for dinner.
The Gold Standard in Barbecuing
Built with a sleek porcelain-enamelled bowl and lid, the Classic Kettle Charcoal Barbecue truly is the gold standard in barbecuing – able to withstand years of high heat, while also extremely easy to clean and maintain. Its rust-resistant aluminium damper controls airflow, and a built-in lid thermometer helps you monitor the barbecue's temperature. Glass-reinforced nylon handles with built-in tool hooks keep your utensils within arm's reach, and a lid handle with heat shield protects your hand from the flame. The Classic Kettle's durable all-weather wheels let you move your charcoal barbecue around the patio with ease, and spring-clip, push-pin legs allow for easy assembly – you'll be up and barbecuing in no time!
Practical Add-Ons, Easy Clean-up
Feed your family or a few close friends on the Classic Kettle's 47-cm plated steel cooking grate. Its two convenient charcoal rails make it easy to arrange and keep briquettes in place to accommodate indirect cooking. Simply hook them on opposite sides of the bowl and add lit charcoal to slow roast over indirect heat. When it's time to check your food or add fuel, hang your lid on the hook attached to the barbecue's body to free up your hands. In the bottom of the bowl, a heavy-gauge steel charcoal grate holds a large amount of hot burning briquettes without warping – its bars are close enough together to keep even diminishing coals from falling through. After barbecuing, the aluminised steel One-Touch cleaning system sweeps charcoal ash from your barbecue's bowl in an instant, and the removable aluminium ash catcher keeps soot contained in one convenient location for quick, hassle-free cleaning.
Built to Last
The Classic Kettle Charcoal Barbecue's bowl and lid come with a limited 10-year warranty – guaranteed to not rust or burn through.
Complete the Set


Weber Connect Smart Grilling Hub


Cleaning Kit for Charcoal Barbecues
Carousel containing list of product recommendations. Please use left and arrows to navigate.
Classic Kettle Charcoal Barbecue 47cm