Spirit Classic E-210 Gas Barbecue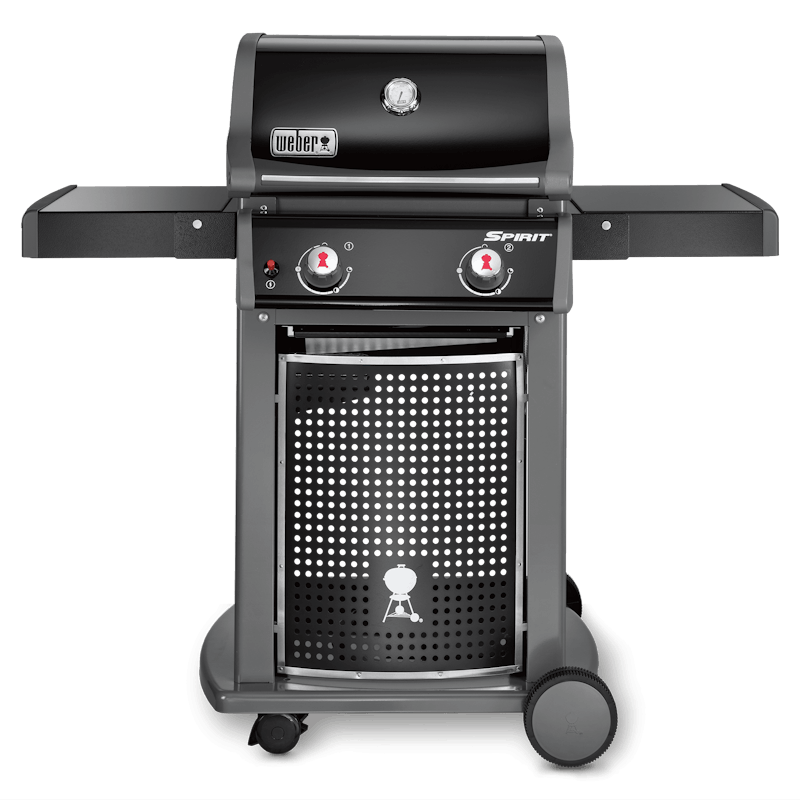 Let your grill adventure begin as the Spirit fires up the atmosphere on your patio or balcony. The Spirit Classic E-210 gas barbecue makes dreams come true for anyone taking their first steps in the world of everyday grilling.
Complete the Set


Precision Barbecue Tongs & Spatula Set


Griddle
Price reduced from

€ 103,99

to
€ 88,39
Cleaning Kit for Enamel Gas Barbecues

Carousel containing list of product recommendations. Please use left and arrows to navigate.
Spirit Classic E-210 Gas Barbecue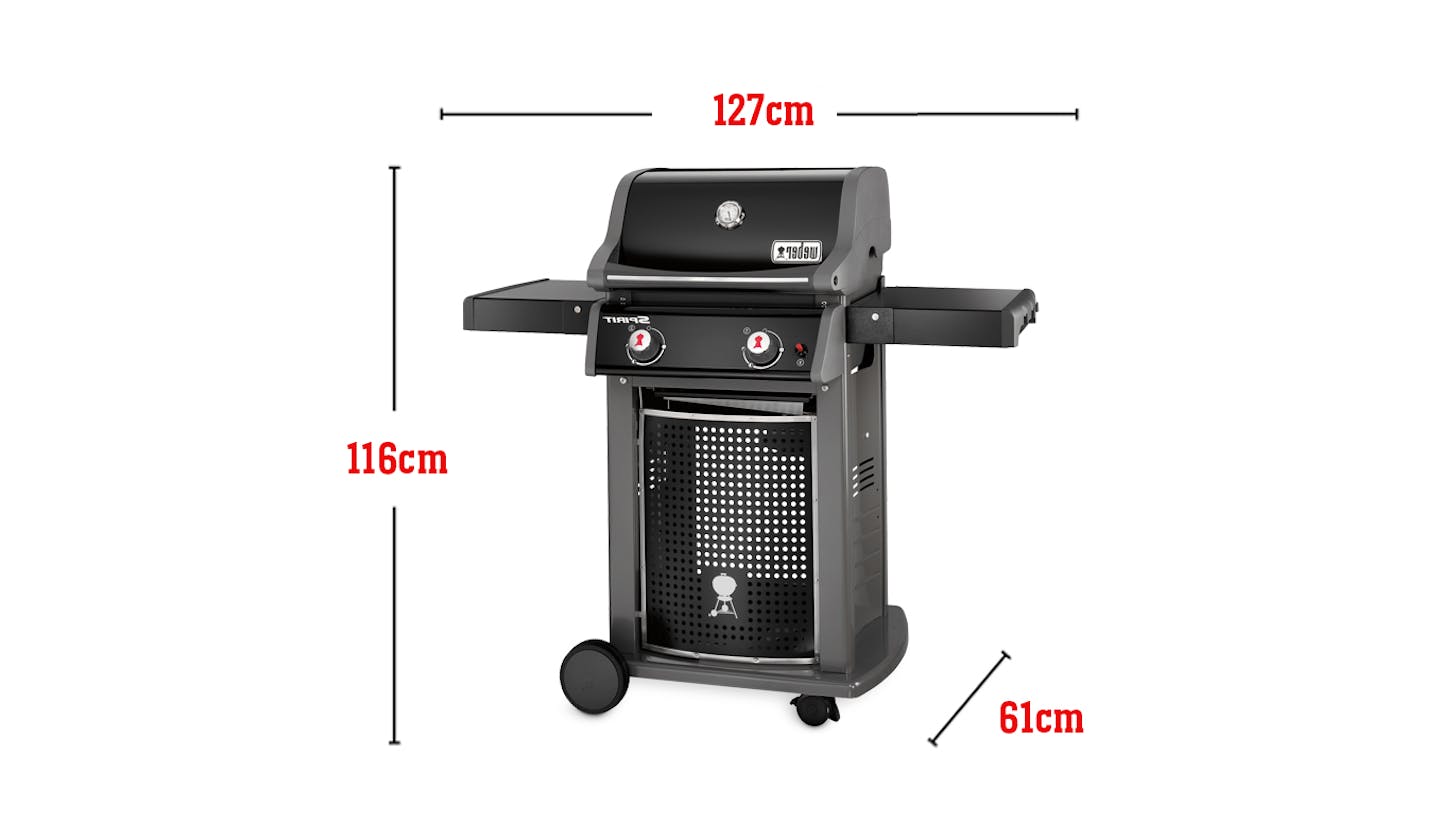 Main burners: kW

7.77

Dimensions - Lid Open (centimetres)

160.1cm H x 127cm W x 81.3cm D

Dimensions - Lid Closed (centimetres)

115.6cm H x 127cm W x 61cm D
Primary cooking area (centimetres)

52 x 45

Warming rack area (centimetres)

52 x 12

Weight (kg)

46.4
View All Specifications
Warranty Information
Frequently Compared

Spirit Classic E-210 Gas Barbecue

Price:

Main burners: kW:

7.77

Dimensions - Lid Open (centimetres):

160.1cm H x 127cm W x 81.3cm D

Dimensions - Lid Closed (centimetres):

115.6cm H x 127cm W x 61cm D

Primary cooking area (centimetres):

52 x 45

Spirit E-215 GBS Gas Barbecue

Price:

Main burners: kW:

7.77

Dimensions - Lid Open (centimetres):

160 cm H x 121 cm W x 81 cm D

Dimensions - Lid Closed (centimetres):

116 cm H x 121 cm W x 61 cm D

Primary cooking area (centimetres):

2340 cm2 (52 cm x 45 cm)

Spirit E-225 GBS Gas Barbecue

Price:

Price reduced from

€ 789,00

to

€ 670,65

Main burners: kW:

7.77

Side burner: kW:

3.52

Dimensions - Lid Open (centimetres):

160 cm H x 121 cm W x 81 cm D

Dimensions - Lid Closed (centimetres):

116 cm H x 121 cm W x 61 cm D