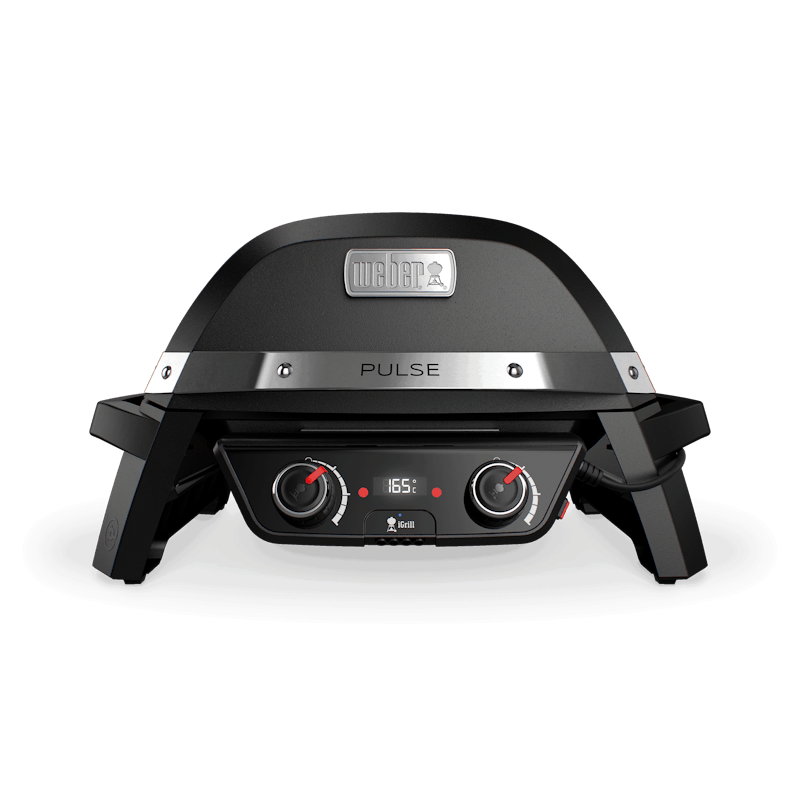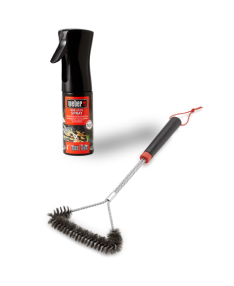 OUR SEASON TIP
Get ready for the new grill season!
All you need for effortless cleaning and care – let's make this barbecue season perfect and extend the lifetime of your grill.
Shop now
Free yourself from the worry over fuel restrictions and let the aroma of sizzling food on your balcony captivate the attention of the city, with the electric-powered Pulse 2000. Independently controllable, dual zone grilling areas automatically adjust for a consistent heat, while the integrated iGrill thermometer connects to an app on your smartphone to monitor the temperature of the grill and notify you when your food is done. Grilling is as simple as it should be, as the convenience of urban living meets the unmistakable taste of barbecue cuisine – no garden necessary.
Complete the Set


Precision Barbecue Tongs & Spatula Set




Cleaning Kit for Q & Pulse Barbecues

Carousel containing list of product recommendations. Please use left and arrows to navigate.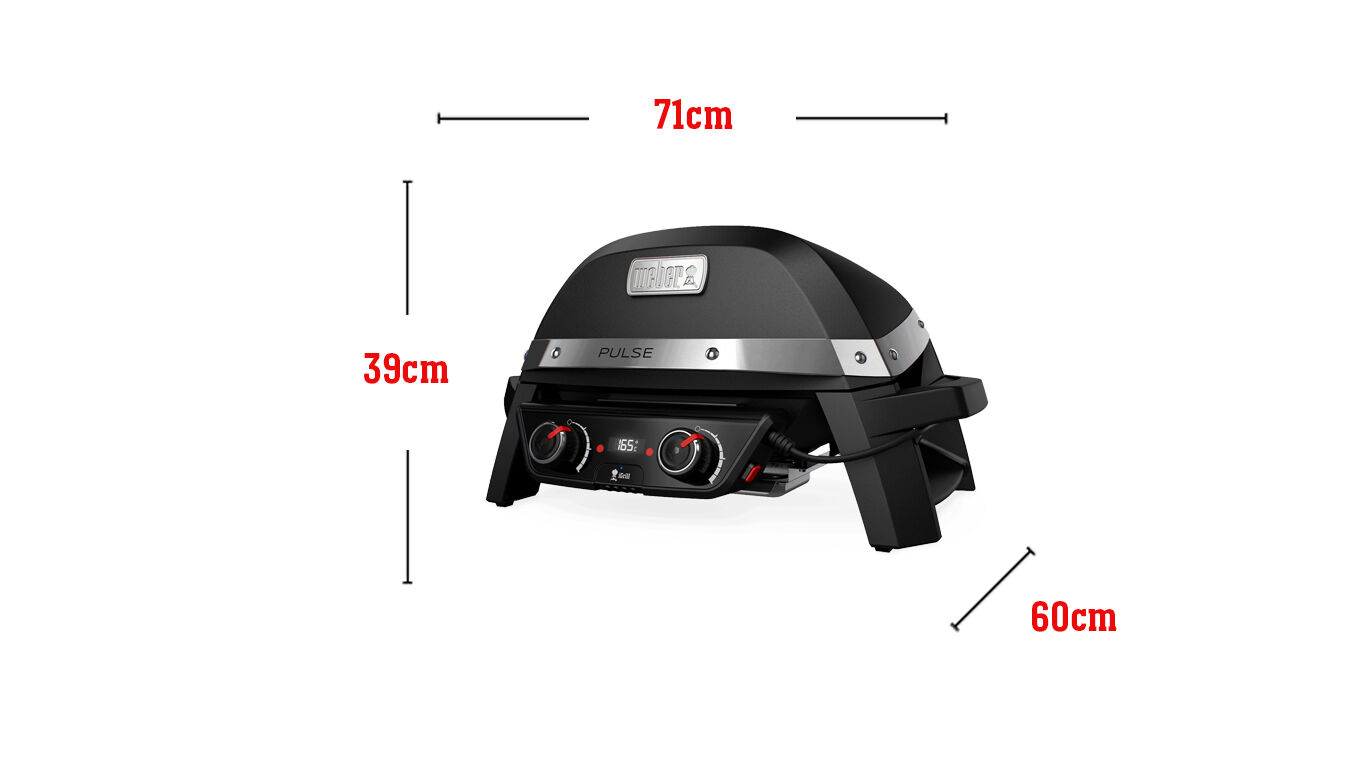 Dimensions - Lid Open (centimetres)

77cm H x 71cm W x 76cm D

Dimensions - Lid Closed (centimetres)

39cm H x 71cm W x 60cm D

Total cooking area (centimetres)

49 x 39 cm
Weight (kg)

19.6

Fuel type

Electric

Glass-reinforced nylon handles

2
View All Specifications
Warranty Information
Frequently Compared

Pulse 2000 Barbecue

Price:

Dimensions - Lid Open (centimetres):

77cm H x 71cm W x 76cm D

Dimensions - Lid Closed (centimetres):

39cm H x 71cm W x 60cm D

Total cooking area (centimetres):

49 x 39 cm

Weight (kg):

19.6

Weber® Q 2400 Electric Barbecue

Price:

Dimensions - Lid Open (centimetres):

66.1cm H x 80.1cm W x 63.8cm D

Dimensions - Lid Closed (centimetres):

36.9cm H x 80.1cm W x 49.6cm D

Primary cooking area (centimetres):

54 x 39

Weight (kg):

18.61

Weber® Q 1400 Electric Barbecue

Price:

Dimensions - Lid Open (centimetres):

59.7cm H x 68.6cm W x 52.1cm D

Dimensions - Lid Closed (centimetres):

36.9cm H x 68.6cm W x 42cm D

Primary cooking area (centimetres):

43 x 32

Weight (kg):

12.927