Smokey Mountain Cooker Smoker 22"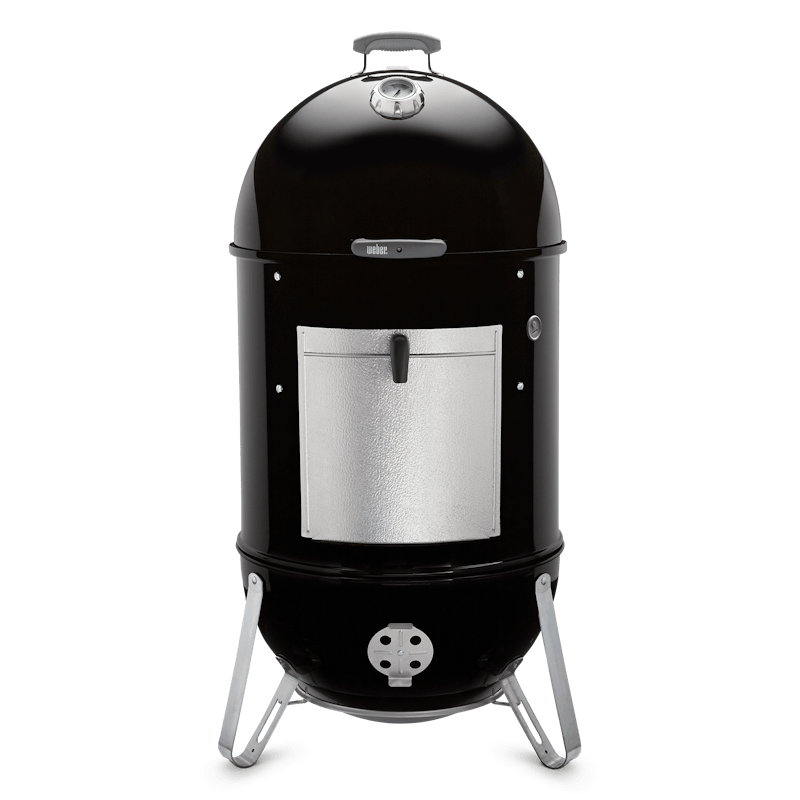 Slow down the pace and let barbecue fill the air. The Smokey Mountain Cooker smoker has two cooking grates to smoke two large items at once or plenty of ribs. The fuel door is removable so that adding charcoal and wood is easy, and the dampers allow you to be in control of the heat for tender, fall-off-the-bone meat.
• Porcelain-enameled lid, bowl, and center section retain heat and won't rust or peel
• Two cooking grates provide ample room for smoking two large items at once
• Silicone temperature grommet monitors the internal temperature of your smoker
• Control the temperature of your smoker by easily adjusting the dampers
• Fuel door comes off to make adding charcoal or wood easier while smoking
Complete the Set

Rapidfire Compact Chimney Starter






Precision Grill Tongs & Spatula Set
Carousel containing list of product recommendations. Please use left and arrows to navigate.
Smokey Mountain Cooker Smoker 22"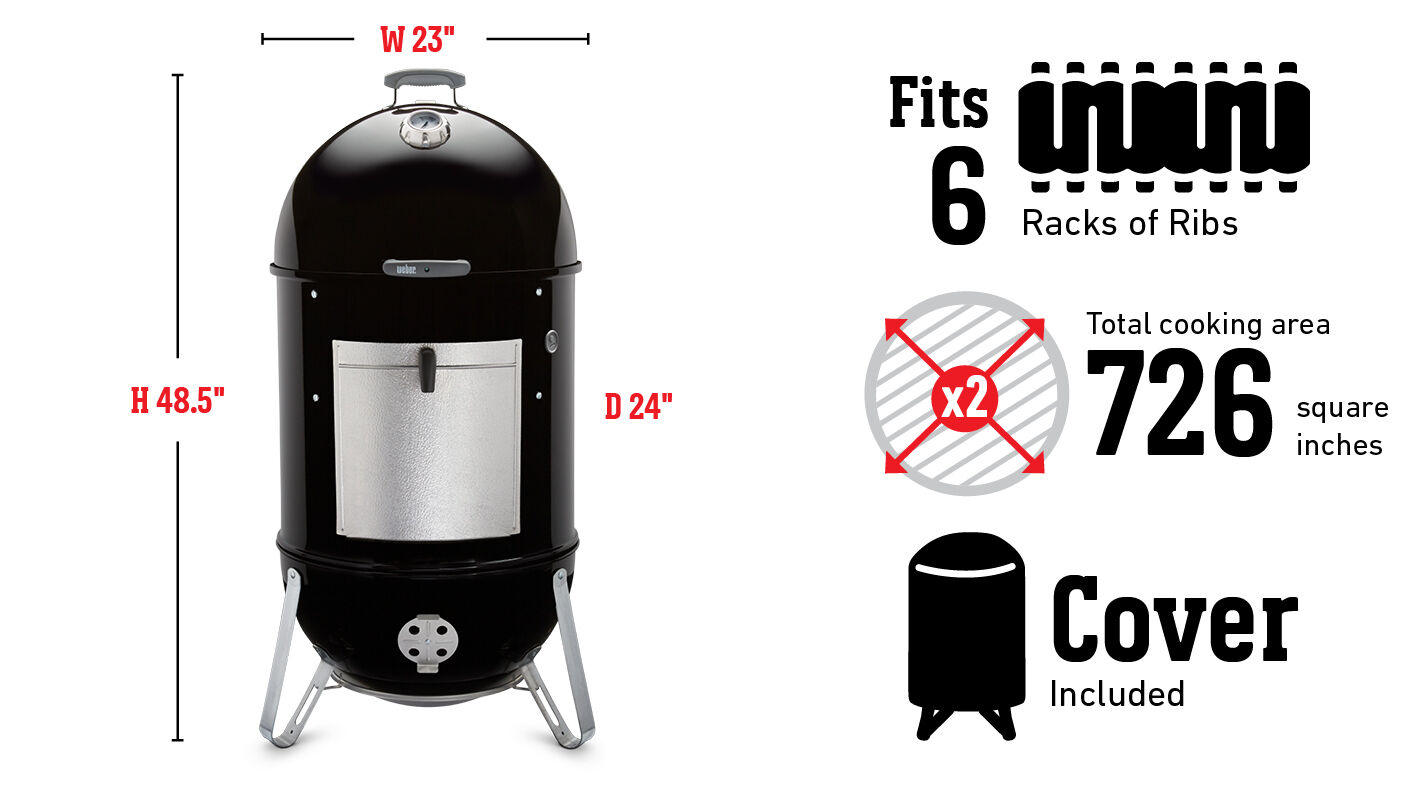 Dimensions - Lid Closed (inches)

48.5"H x 23"W x 24"D

Diameter (centimetres)

22

Primary cooking area (square inches)

726
Total cooking area (square inches)

726

Fuel type

Charcoal

Glass-reinforced nylon handles

2
View All Specifications
Warranty Information
Frequently Compared

Smokey Mountain Cooker Smoker 22"

Price:

Dimensions - Lid Closed (inches):

48.5"H x 23"W x 24"D

Diameter (centimetres):

22

Primary cooking area (square inches):

726

Total cooking area (square inches):

726

Smokey Mountain Cooker Smoker 14"

Price:

Dimensions - Lid Closed (inches):

31.4"H x 14.7"W x 14.7"D

Diameter (centimetres):

14

Primary cooking area (square inches):

286

Total cooking area (square inches):

286

Smokey Mountain Cooker Smoker 18"

Price:

Dimensions - Lid Closed (inches):

41"H x 19"W x 21"D

Diameter (centimetres):

18

Primary cooking area (square inches):

481

Total cooking area (square inches):

481