Rapidfire Chimney Starter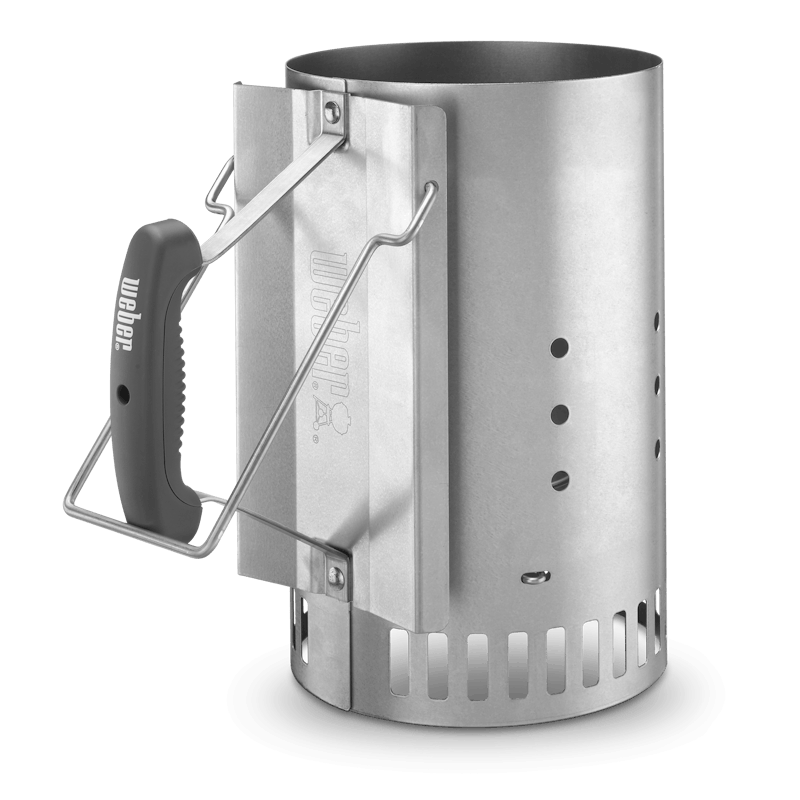 Get your fire burning quick with the must-have tool for all charcoal grillers. The durable, aluminized steel Rapidfire Chimney Starter has two handles to provide optimal control when pouring hot briquettes—wearing gloves, just grab its thermoplastic handle with one hand and its top wire handle with your other hand to direct fuel onto your charcoal grate. Its cylindrical canister holds enough charcoal to fill your kettle, and its cone-shaped bottom ensures that briquettes light quickly and evenly. To use your Rapidfire Chimney Starter, simply place it over a lighter cube or crumpled newspaper, light your preferred fire starter, and you're well on your way to burning red-hot briquettes—in less time and completely lighter fluid free.
• Designed to quickly produce hot coals for cooking
• Ergonomic handle for a comfortable grip
• Specialized cone-shaped grate
• Durable construction
Complete the Set



Carousel containing list of product recommendations. Please use left and arrows to navigate.
Rapidfire Chimney Starter
Out-of-carton Dimensions

12.5"H x 8.1"W x 12.7"D

Individual Carton Dimensions

12.5"H x 8.1"W x 12.7"D
Charcoal Accessories
Keep Exploring