70th Anniversary Edition Kettle 22"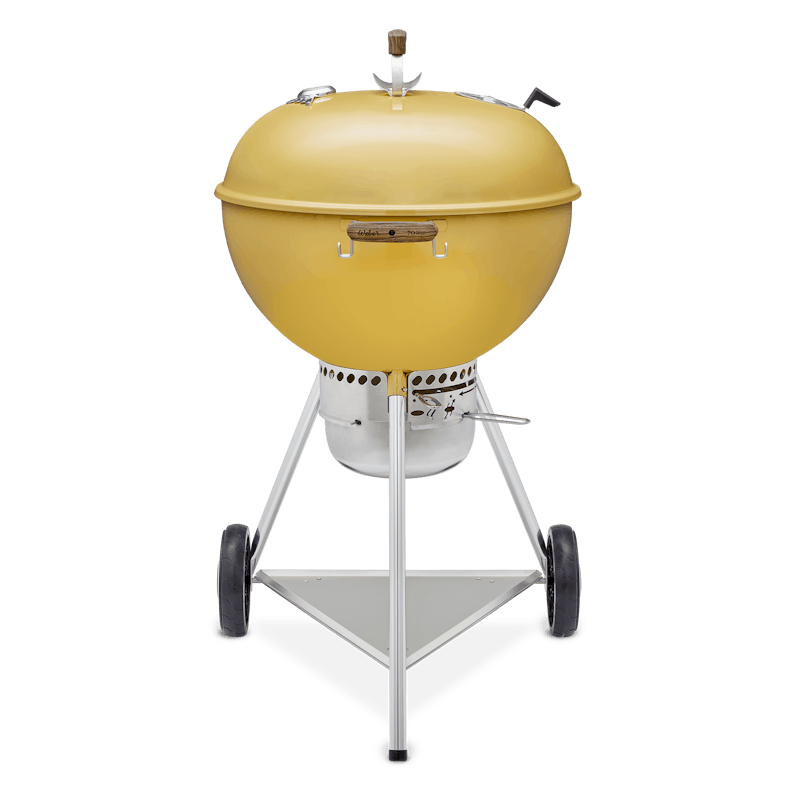 Availability:
Unavailable on weber.com
The limited-edition 70th Anniversary Kettle is a high-quality Weber kettle you've come to expect combined with nostalgic and modern features. Nods to different eras of Weber's history can be found throughout its thoughtfully detailed exterior. Hand-enameled Hot Rod Yellow, is reminiscent of classic hot rods from the 1950s-era when the kettle originated. Other retro features include a solid bottom utility tray for storage, a '50s hood-ornament themed lid thermometer, white-walled wheels, and wood-like nylon handles. All of it comes together to create a grilling experience worthy of celebration.
• Hot Rod Yellow exterior is a nod to classic '50s car models
• Store your tools in the utility tray, last featured in 1950s kettles
• Features a stylish '50s hood ornament-inspired lid thermometer
• Wood-like nylon handles resemble those on '80s and '90s kettles
• White-walled wheels commemorate the kettle era, 1952-2022
Each kettle comes with a limited-edition, retro-themed metal sign and bottle opener.
70th Anniversary Edition Kettle 22"
Available in Four Heritage Colours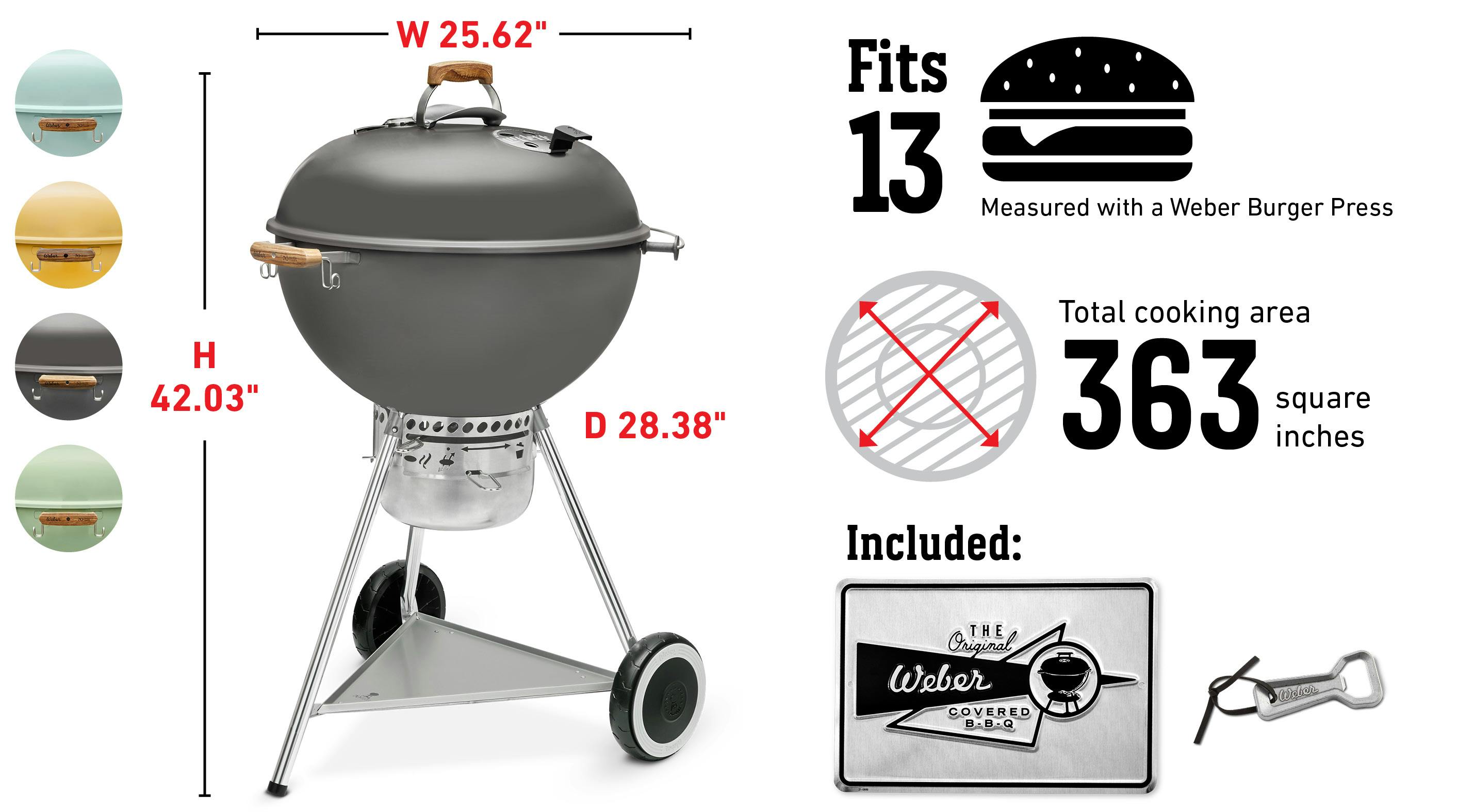 Dimensions - Lid Open (inches)

46"H x 24"W x 30.9"D

Dimensions - Lid Closed (inches)

42"H x 24"W x 29.5"D

Diameter (centimetres)

22
Total cooking area (square inches)

363

Weight (pounds)

37.1

Fuel type

Charcoal
View All Specifications
Warranty Information
Frequently Compared

70th Anniversary Edition Kettle 22"

Price:

Dimensions - Lid Open (inches):

46"H x 24"W x 30.9"D

Dimensions - Lid Closed (inches):

42"H x 24"W x 29.5"D

Diameter (centimetres):

22

Total cooking area (square inches):

363

Master-Touch Charcoal Grill 22"

Price:

Dimensions - Lid Closed (inches):

42"H x 24"W x 29.5"D

Diameter (centimetres):

22

Primary cooking area (square inches):

363

Warming rack area (square inches):

80

Performer Premium Charcoal Grill 22"

Price:

Dimensions - Lid Closed (inches):

43.5"H x 48"W x 30"D

Diameter (centimetres):

22

Primary cooking area (square inches):

363

Total cooking area (square inches):

363