By Grill Master Damien Chong
MAKE IT A NIGHT!


THE ULTIMATE HOT DOG BAR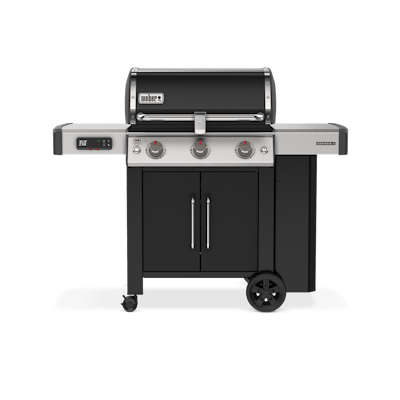 Learn More
A crowd favourite! Hot dogs, but how do make the timeless grill classic a dish to impress? By dishing out the best toppings and turning it into a culinary adventure. Grill Master Damien Chong always includes classic toppings like onions, ketchup, and relish, but he mixes it up with bold toppings such as mac and cheese, pickles, blue cheese. Don't forget to dress up the hot dogs, Damien's favourite is bacon wrapped hot dogs.
And now keeping track of timings and temperatures is easier, with the all-new Genesis II EX-315 Smart Grill. You can monitor the doneness of the meat and receive notifications when it's time to "flip and serve". Your food will be perfect, just like your guests want each time!
Tasty tip: Preheat the grill to clean the grates then turn the heat down to medium.
SELECT YOUR

BBQ ACCESSORIES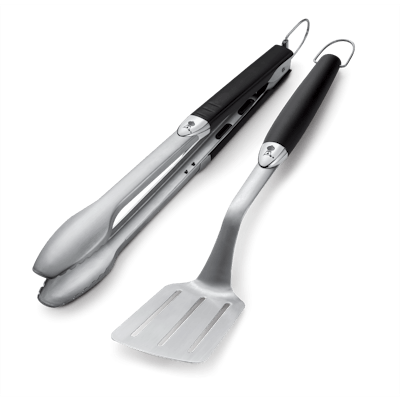 Learn More
Tools can be the difference between a novice and a professional and can also be a great source of conversation and entertainment. Impress your guests by exploring all the accessories available to you, here are a few must-haves that are sure to make the BBQ experience a sweet success.
BBQ Tool Set - This Premium Tool Set makes flipping, turning and moving your masterful creations a breeze.
Weber Gear - Take your grill game up a notch with our Limited Edition Collectors Apron and Premium Gloves, handpicked by our very own Weber Grill Masters.
Rotisserie - The Weber Rotisserie is the ultimate showstopper, produces succulent, self-basted meat that'll wow the crowd.
Recipe from Weber's Real Grilling™ by Jamie Purviance
Chicago-Style Hot Dogs
People

Serves 8

Prep Time

10 min.

Grilling Time

4 to 5 min.
the

Ingredients
medium tomatoes, cut crosswise into 0.5 centimetre slices
all-beef hot dogs, each about 115 grams
hot dog buns, preferably poppy seed, split
pepperoncini or sport peppers
dill pickles, cut into spears
60 grams finely chopped yellow onion
245 grams sweet pickle relish, preferably emerald green Chicago-style relish
Yellow mustard
Celery salt
Instructions
01

Cut each tomato slice in half to make half-moons.

02

Prepare the grill for direct cooking over medium heat (180°C to 230°C).

03

Brush the cooking grates clean. Grill the hot dogs over direct medium heat, with the lid closed, until nicely browned, 4 to 5 minutes, turning once. During the last 30 seconds of grilling time, toast the buns, cut-side down, over direct heat.

04

Place a grilled hot dog in each bun with two tomato slices, two peppers, a pickle spear, chopped onion, pickle relish and mustard. Finish with a generous dash of celery salt. Serve warm.
Have all your delicious toppings ready even before the dogs hit the grill!
Are your hotdogs burnt on the outside and cold on the inside? Stop cooking on a high flame. Grilling on a medium flame or even indirect heat for a longer period will ensure a hot hotdog all the way through.
Don't burn your mouth due to excitement of eating a delicious hot dog!!!
Related Posts