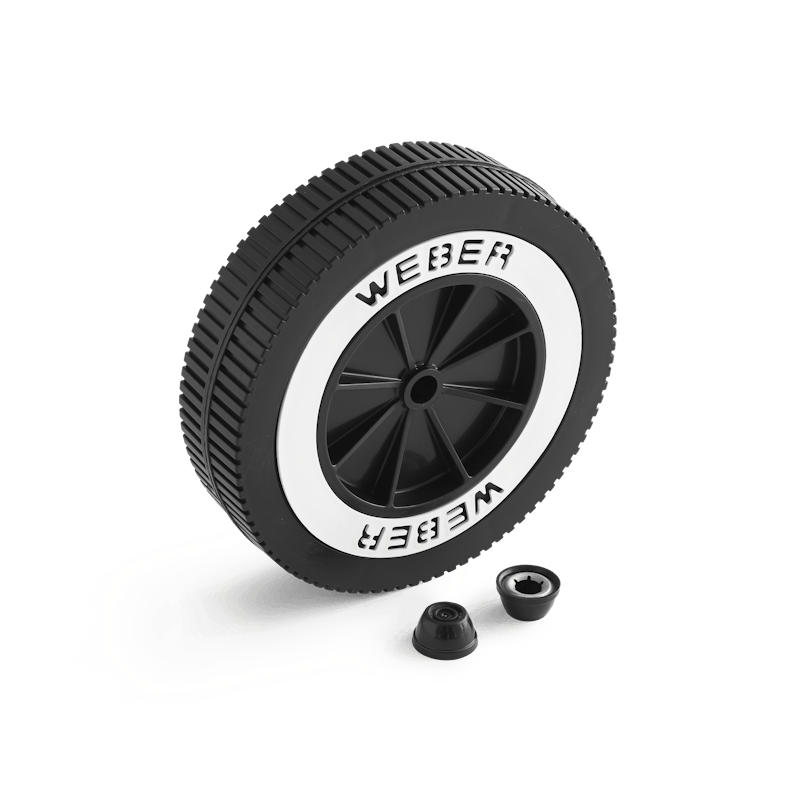 Built for 18" and 22" Kettles
Set of one 6" wheel and two hub caps
After a while, any grill could benefit from some fresh new parts. Please double check the specs and fits info to ensure that you're choosing the best part for your grill.
Questions? Our team of grilling experts are here to help:
03-4588-9530 or supportasia@weberstephen.com
Free Shipping on Orders above ¥5,000
For orders below ¥5,000, products are shipped out within 3 business days. A notification will be sent to you to track your delivery. SHIPMENT & RETURNS POLICY
Out Of Carton Dimensions

3.8cm H x 15cm W x 15cm D

Individual Carton Dimensions

11.5cm H x 23cm W x 29cm D

Material

Plastic
Quantity

1

Fits

Weber® Kettle charcoal grills 18"and 22"