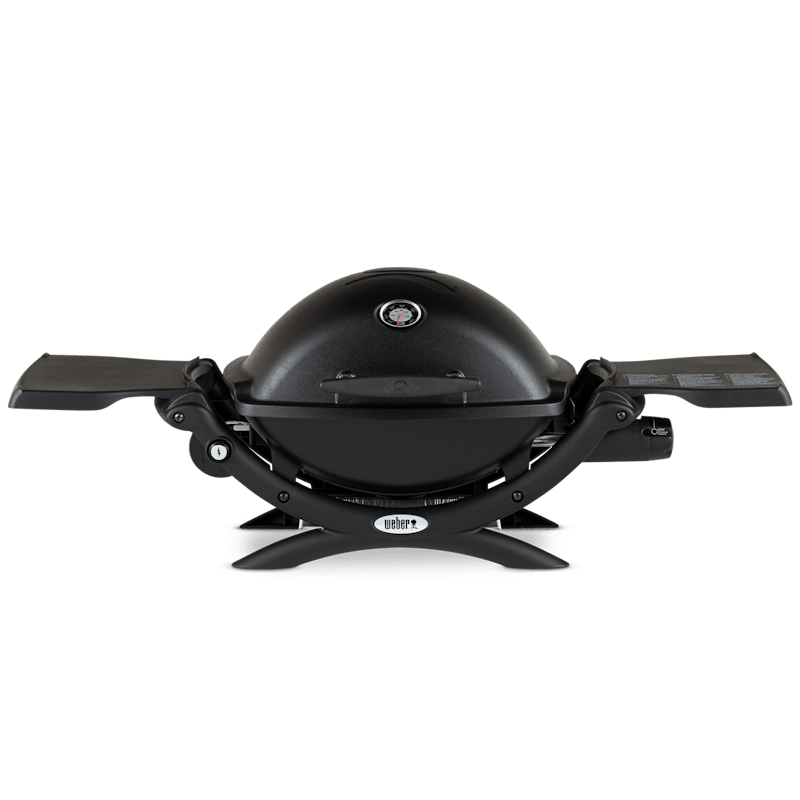 Availability:
This item is currently not available
Go hiking in nature, travel off the beaten path, or near the shore. Explore the world with big taste and your Q 1250 portable gas grill by your side.
Complete the Set


Carousel containing list of product recommendations. Please use left and arrows to navigate.
Free Shipping on Orders above ¥5,000
For orders below ¥5,000, products are shipped out within 3 business days. A notification will be sent to you to track your delivery. SHIPMENT & RETURNS POLICY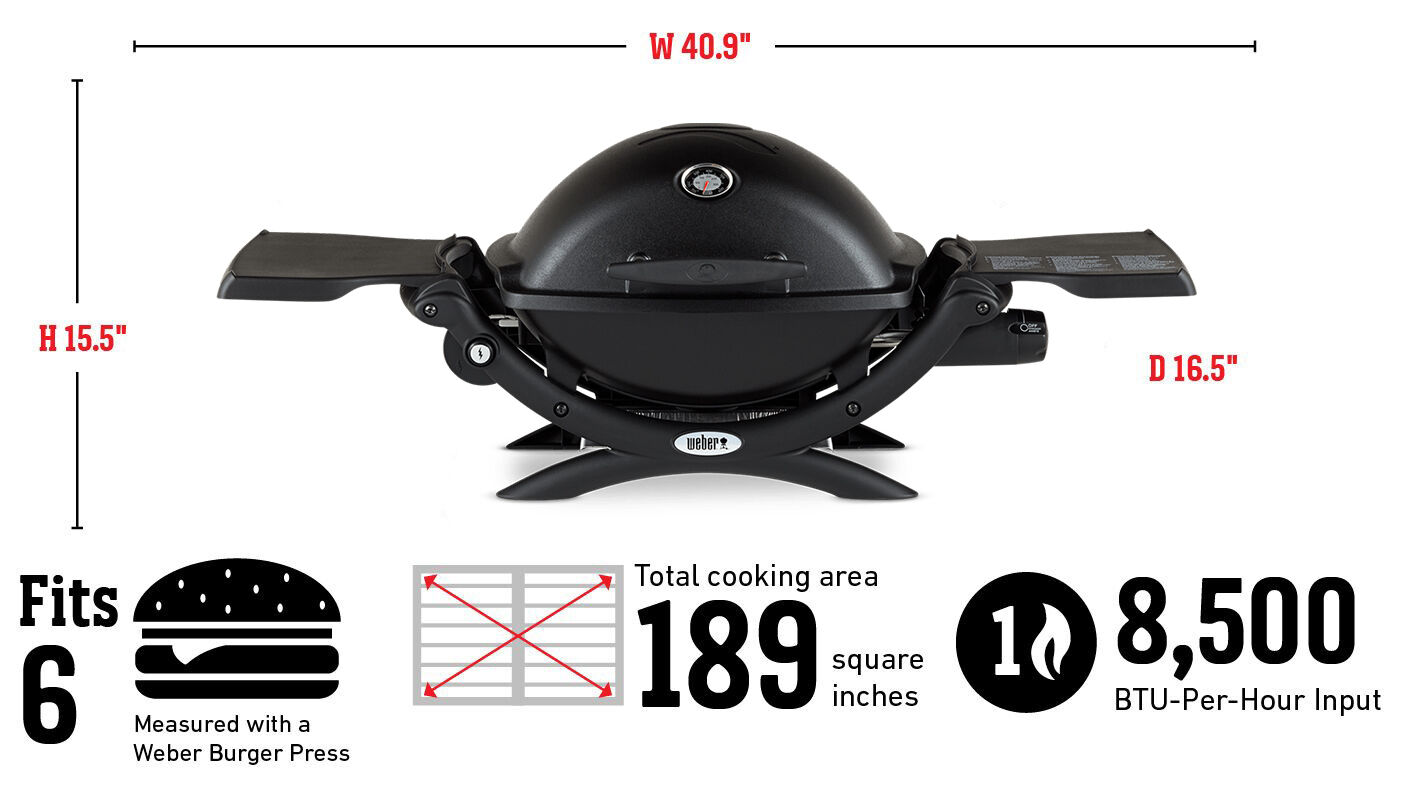 Main burners: kW/h

2,49

Dimensions - Lid Open and Tables Out (centimeters)

62.5cm H x 103.9cm W x 52.1cm D

Dimensions - Lid Closed and Tables Out (centimeters)

39.4cm H x 103.9cm W x 42cm D
Primary cooking area (centimeters)

43 x 32

Stainless steel burners

1

Fuel type

Liquid Petroleum Gas (disposable cartridge sold separately)
View All Specifications
Warranty information
Frequently Compared

Weber® Q 1250 Gas Grill

Price:

Main burners: kW/h:

2,49

Dimensions - Lid Open and Tables Out (centimeters):

62.5cm H x 103.9cm W x 52.1cm D

Dimensions - Lid Closed and Tables Out (centimeters):

39.4cm H x 103.9cm W x 42cm D

Primary cooking area (centimeters):

43 x 32

Weber® Q 3200 Gas Grill

Price:

Main burners: kW/h:

6,36

Dimensions - Lid Open and Tables Out (centimeters):

141cm H x 127.6cm W x 76.2cm D

Dimensions - Lid Closed and Tables Out (centimeters):

110.5cm H x 127.6cm W x 53.4cm D

Primary cooking area (centimeters):

63 x 45

Weber® Q 2200 Gas Grill

Price:

Main burners: kW/h:

3,52

Dimensions - Lid Open and Tables Out (centimeters):

66.1cm H x 130.6cm W x 63.8cm D

Dimensions - Lid Closed and Tables Out (centimeters):

39.4cm H x 130.6cm W x 49.6cm D

Primary cooking area (centimeters):

54 x 39