Performer Premium GBS Charcoal Grill 57cm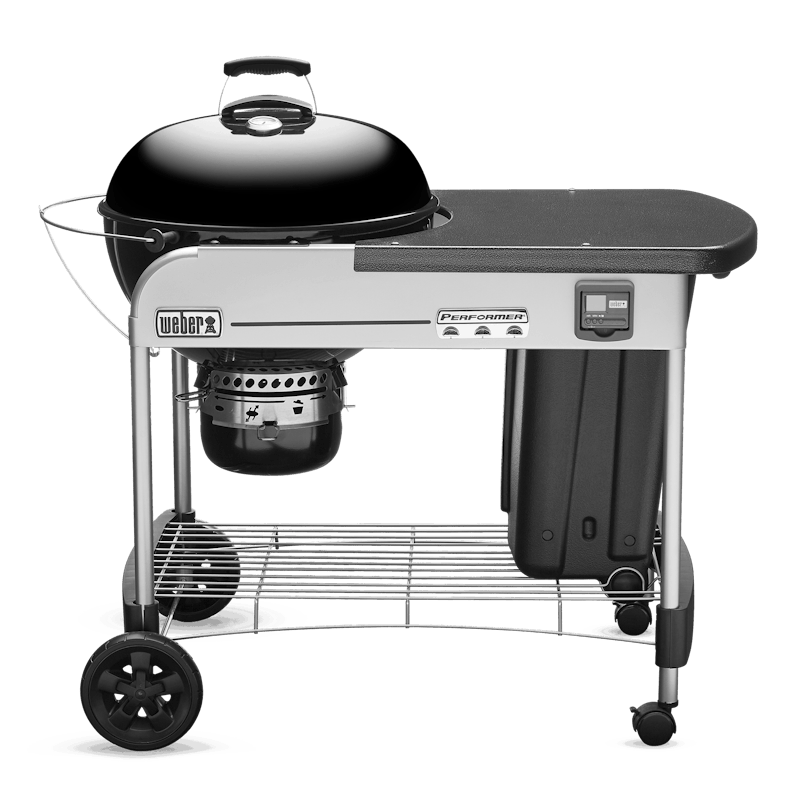 Venture to the backyard, where your mood will gently change. Finish mixing salad on the side table while cooking grates heat up in preparation for the main course. The Gourmet BBQ System cooking grates expands the capabilities of your grill with endless menu possibilities: choose from a range of accessories and cook breakfast, braise meats or simmer soups and prepare a perfectly crispy pizza in your grill. Once all is done, and the timer sounds, take in the warm feeling of serving company amazing food. Charcoal grilling meets everyday life with the new and improved Performer Premium GBS charcoal grill.
Complete the Set

4kg Charcoal Essential Fuel Set
Carousel containing list of product recommendations. Please use left and arrows to navigate.
Performer Premium GBS Charcoal Grill 57cm
Free Shipping on Orders above ¥5,000
For orders below ¥5,000, products are shipped out within 3 business days. A notification will be sent to you to track your delivery. SHIPMENT & RETURNS POLICY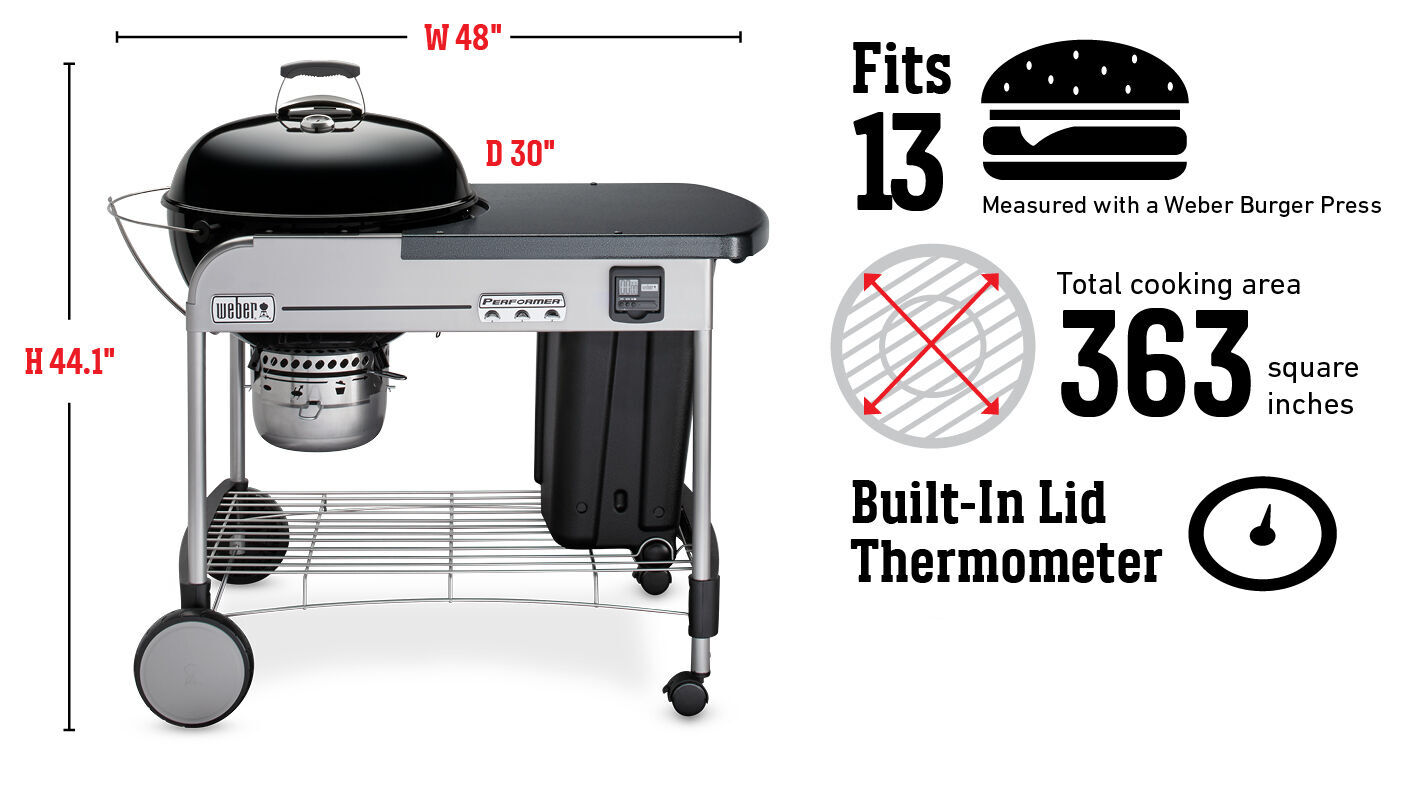 Dimensions - Lid Closed (centimeters)

110.5cm H x 121.9cm W x 76.2cm D

Diameter (centimeters)

57

Fuel type

Charcoal
Glass-reinforced nylon handles

1

Cooking grate type

Gourmet BBQ System plated steel hinged cooking grate

Swivel locking casters

2
View All Specifications
Warranty information
Frequently Compared

Performer Premium GBS Charcoal Grill 57cm

Price:

Dimensions - Lid Closed (centimeters):

110.5cm H x 121.9cm W x 76.2cm D

Diameter (centimeters):

57

Fuel type:

Charcoal

Glass-reinforced nylon handles:

1

Compact Kettle Charcoal Grill 57cm with Thermometer

Price:

Dimensions - Lid Closed (centimeters):

98cm H x56cm W x 63cm D

Diameter (centimeters):

57

Fuel type:

Charcoal

Glass-reinforced nylon handles:

2

Original Kettle Premium GBS Charcoal Grill 57cm

Price:

Dimensions - Lid Closed (centimeters):

100cm H x 68.5cm W x 57cm D

Diameter (centimeters):

57

Fuel type:

Charcoal

Glass-reinforced nylon handles:

2