Original Kettle Charcoal Grill 47cm with Thermometer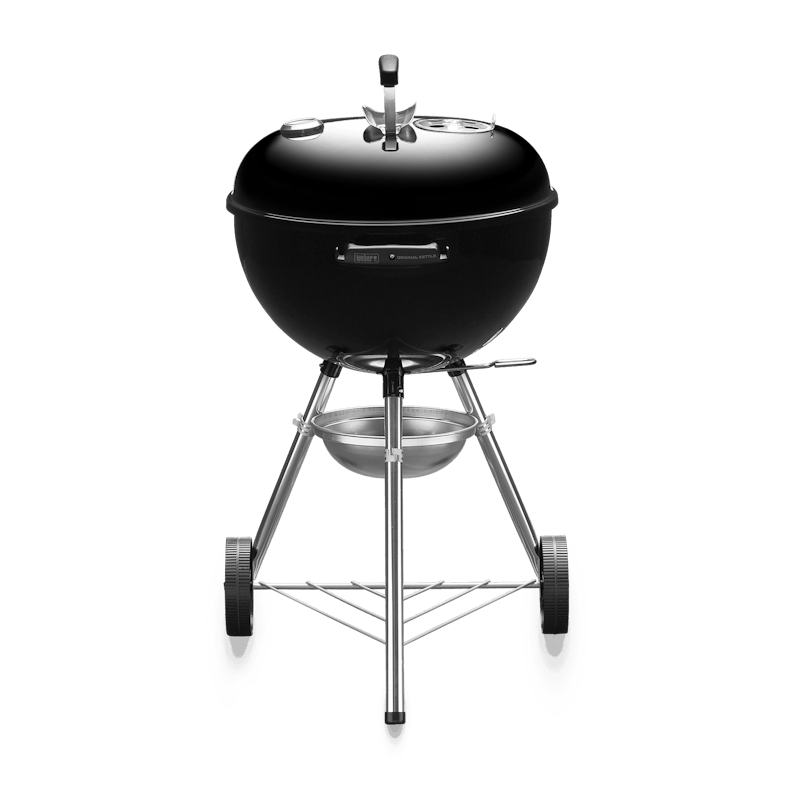 Cheers to the new and improved Original Kettle - a grill that was made for every home. For the memories created and ones soon to be made. Once the coals have extinguished, dinner is served, relax, and let the conversation ensue.
Complete the Set

4kg Charcoal Essential Fuel Set
Carousel containing list of product recommendations. Please use left and arrows to navigate.
Original Kettle Charcoal Grill 47cm with Thermometer
Free Shipping on Orders above ¥5,000
For orders below ¥5,000, products are shipped out within 3 business days. A notification will be sent to you to track your delivery. SHIPMENT & RETURNS POLICY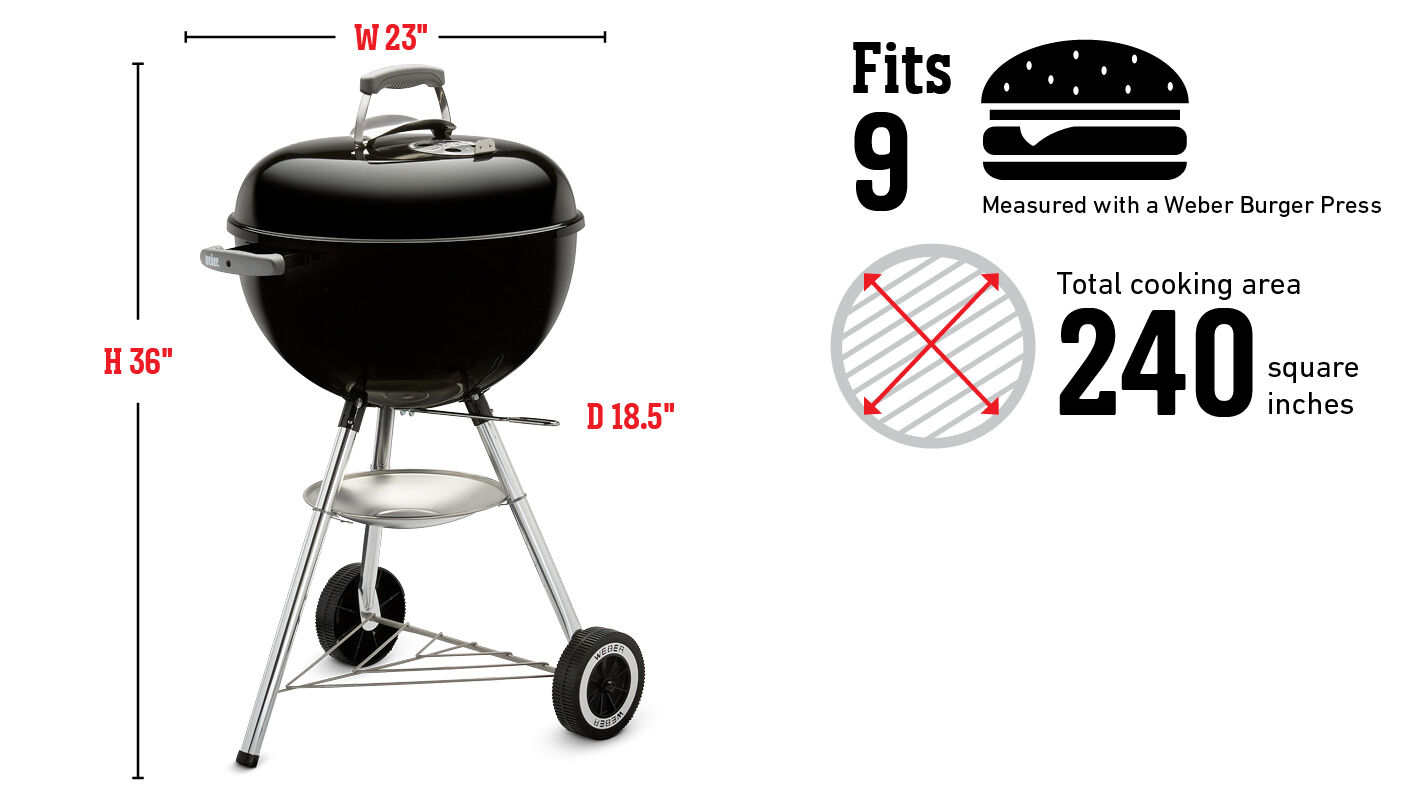 Dimensions - Lid Closed (centimeters)

91.4cm H x 47cm W x 58.4cm D

Diameter (centimeters)

47

Fuel type

Charcoal
Glass-reinforced nylon handles

2

Cooking grate type

Plated steel, hinged cooking grate

Durable all-weather wheels

2
View All Specifications
Warranty information
Frequently Compared

Original Kettle Charcoal Grill 47cm with Thermometer

Price:

Dimensions - Lid Closed (centimeters):

91.4cm H x 47cm W x 58.4cm D

Diameter (centimeters):

47

Fuel type:

Charcoal

Glass-reinforced nylon handles:

2

Compact Kettle Charcoal Grill 57cm with Thermometer

Price:

Dimensions - Lid Closed (centimeters):

98cm H x56cm W x 63cm D

Diameter (centimeters):

57

Fuel type:

Charcoal

Glass-reinforced nylon handles:

2

Original Kettle Premium GBS Charcoal Grill 57cm

Price:

Dimensions - Lid Closed (centimeters):

100cm H x 68.5cm W x 57cm D

Diameter (centimeters):

57

Fuel type:

Charcoal

Glass-reinforced nylon handles:

2