Recipe for love
Grill for two
this V-Day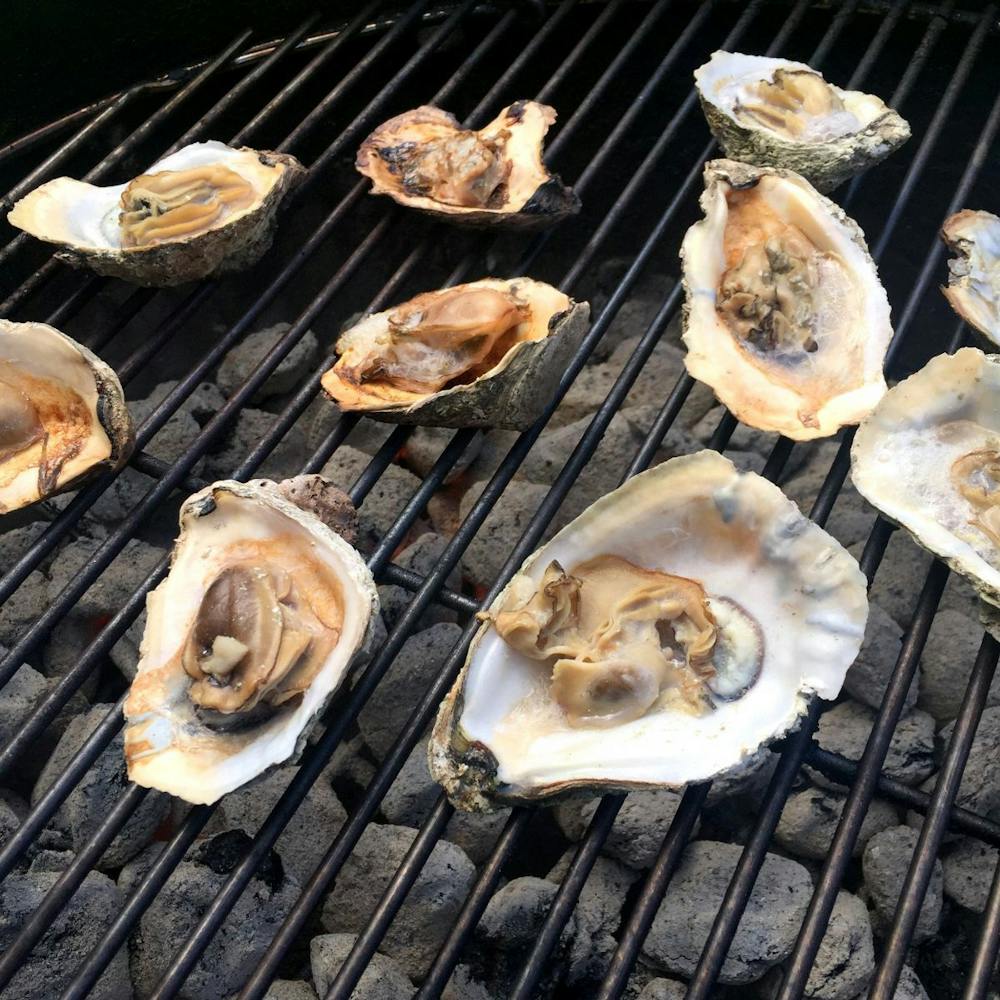 Noisy crowded restaurants and overpriced Valentine's Day menus—surely there's a better way to tell someone how much you love them? This year, disregard where the flock is going and create your own memorable evening for two right at home. From entrées to mains and a nightcap with dessert, your Weber grill is at your service.
Start the evening light with half a dozen Grilled Oysters with Seasoned Butter and a glass of champagne to set the mood. Juicy oysters are grilled simply over direct heat for about 5 minutes, then served with a flavored butter you can whip up and freeze ahead of the date.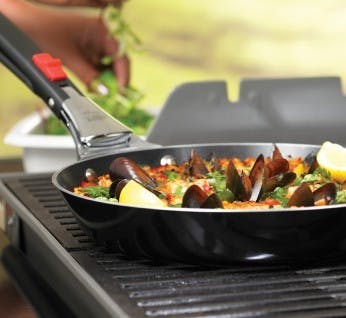 For the main, it could simply be their favorite food—be it chicken, beef, lamb, pork, seafood or vegetarian—to show that you had put thought into the planning of the menu. On the side, you'll also want a dish that you can enjoy together, something that surprises with every mouthful, like a summery Barbecued Seafood Paella or, if a daintier dish is preferred to complement a heavy main, the Octopus Potato Salad with Black Olives and Capers will keep your dinner for two light and romantic.
Once your main meal comes off the grill, remember to throw on dessert and let it bake while you dine. A playful twist to end the evening, watch as your partner's face light up in surprise with their first mouthful of Exploding Chocolate Brownies. They won't be able to tell by sight, but this indulgent classic has a secret ingredient (well, not so secret since we're sharing it with you) that gives it an unusual spark—pop rocks!
Personal and intimate, spending V-Day at home means you won't be hassled busy waiters who want to clear your table for their next guests, so your romantic evening can go on and on and on and…
"Grill Love"

Show your grill some TLC and watch these videos BELOW on how to keep it in tip-top shape. You can also get a new cover or carry bag to protect it from harm!

This is a carousel of various images or videos. Use Next and Previous buttons to navigate.
How to connect a propane tank to your grill

How to connect a propane tank to your grill
Related Posts