A Grilled Dinner Starts With Grilled Appetizers
Fall is our time to entertain and more often than not, our guests arrive hungry. When it comes to feeding and grilling, dinner isn't the only meal on my radar. I mean come on, you have to include appetizers and dessert!
Speaking of appetizers, it's not just about creating some new super grilled meal, a lot of times it's about adapting the tried and true.
Just this past weekend, we had some good friends over. While the brisket I was smoking on my Weber Smokey Mountain was still about an hour away, I needed something easy to prepare, but sure to satisfy. Enter grilled nachos.
I use the griddle on the Gourmet BBQ System a lot and one of its many uses is for nachos.
Piled high with tortillas, and covered in freshly grilled sausage, spicy chili, grated cheese, sliced red onion and diced tomatoes, it's an easy snack to throw together.
All it takes is about 15 minutes of indirect medium heat. While these are my go to toppings, the sky, for you, is the limit. Of course with hungry guests, as long as the nachos are "grilled," no one is going to complain!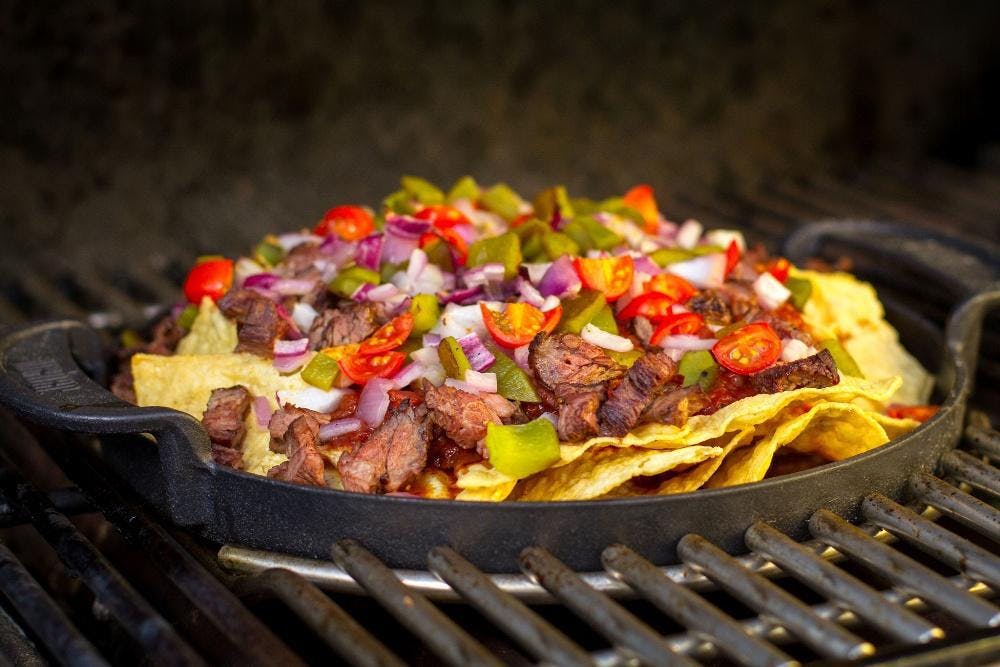 2. Grill basket
You can also grill nachos in a grill basket if you don't have the griddle. This basket can also be used for veggies and delicate foods like shrimp.
3. Grill gloves
Grill safe with these gloves and bonus, they keep your hands warm when you are outside grilling in the elements.
Related Posts