WEBER CRAFTED Grilling Basket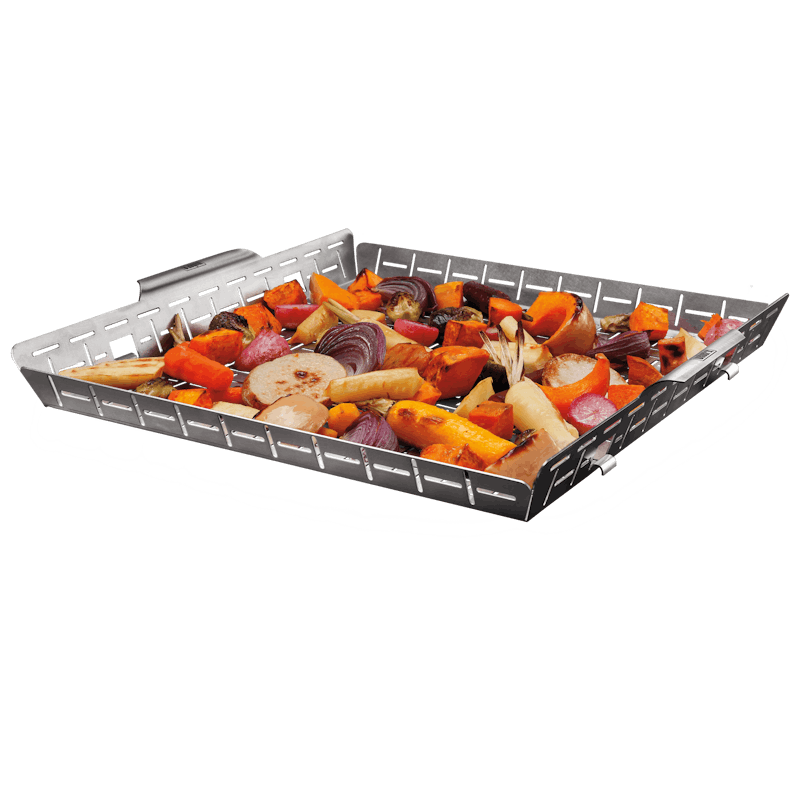 Bring your kitchen outside, and create food never thought possible in your grill, with the WEBER CRAFTED Outdoor Kitchen Collection. Simply replace your right-side cooking grate with the WEBER CRAFTED Grilling Basket to perfectly caramelize veggies, delicate seafood, and smaller pieces of meat. WEBER CRAFTED compatible grill, frame, and cooking grates required for use. ​
• Roast small, delicate food without it falling through the grate
• WEBER CRAFTED frame and grates required
• Helps with heat circulation for perfectly roasted veggies
• Dishwasher safe, stainless-steel construction
• Confirm that your grill is compatible with WEBER CRAFTED grillware
Complete the Set

Precision Grill Tongs & Spatula Set
Carousel containing list of product recommendations. Please use left and arrows to navigate.
WEBER CRAFTED Grilling Basket
Free shipping on orders above ¥5,000
Free Shipping on Orders above ¥5,000
For orders below ¥5,000, products are shipped out within 3 business days. A notification will be sent to you to track your delivery. SHIPMENT & RETURNS POLICY
Out Of Carton Dimensions

5.1cm H x 43.5cm W x 41.5cm D

Individual Carton Dimensions

5.1cm H x 41.5cm W x 43.5cm D

Material

Stainless steel
Quantity

1

Care Instructions

Dishwasher Safe

Fits

GENESIS 2022, GENESIS 2016+ and SPIRIT 2016+ gas grills with WEBER CRAFTED cooking grates and frame kit